Are Raw Oats Safe to Eat?
Is It Safe to Eat Raw Oats (as in Overnight Oats)?
You fell hard for the overnight oats craze, and we don't blame you for becoming completely obsessed (we did too!) Overnight oats taste amazing because you can come up with all kinds of delicious flavor combinations from chocolate coconut almond, to banana cashew, to vanilla almond raspberry. They're easy to throw together and eat on-the-go, and they're one of the quickest breakfasts you can make that keep you feeling full all morning long. The only issue is that you may have heard that eating raw oats isn't safe because they contain phytic acid.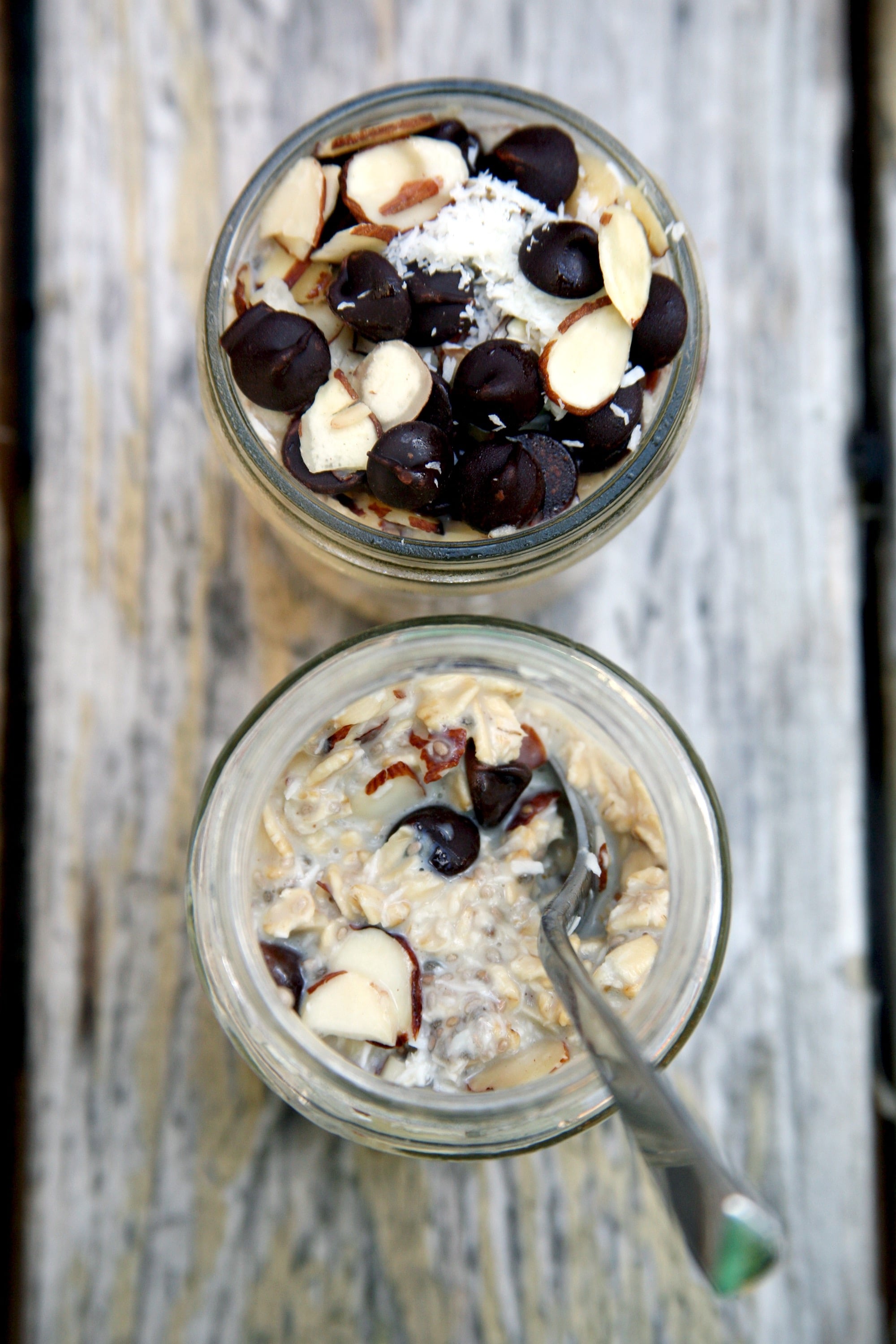 Why is phytic acid bad? Also known as phytate, it's found in grains, nuts, seeds, and beans and binds to essential minerals such as calcium, zinc, and iron, preventing your body from being able to absorb them. So it makes sense that if you consume too much phytic acid, you can have issues with mineral deficiencies. But don't worry! Nutritionists Stephanie Clarke, RD, and Willow Jarosh, RD, of C&J Nutrition say that even though "oats do contain phytic acid, soaking them overnight will remove some of it."
Soaking oats also helps to break down the starches, so they're easier to digest (read: less bloating) than cooked oats. If traditionally prepared oatmeal made with rolled or steel cut oats have always been off-limits because it bothers your stomach, overnight oats may not.
So go ahead and eat overnight oats every morning of the week! They're safe, easy on the tummy, and a great choice if you're watching your weight because the complex carbs and fiber keep you fuller. If you really crave a warm bowl, pop your glass jar in the microwave for 30 to 60 seconds.