Souping and Soup Cleanse Recipes
Souping on a Budget: Try the Trend Without the Spend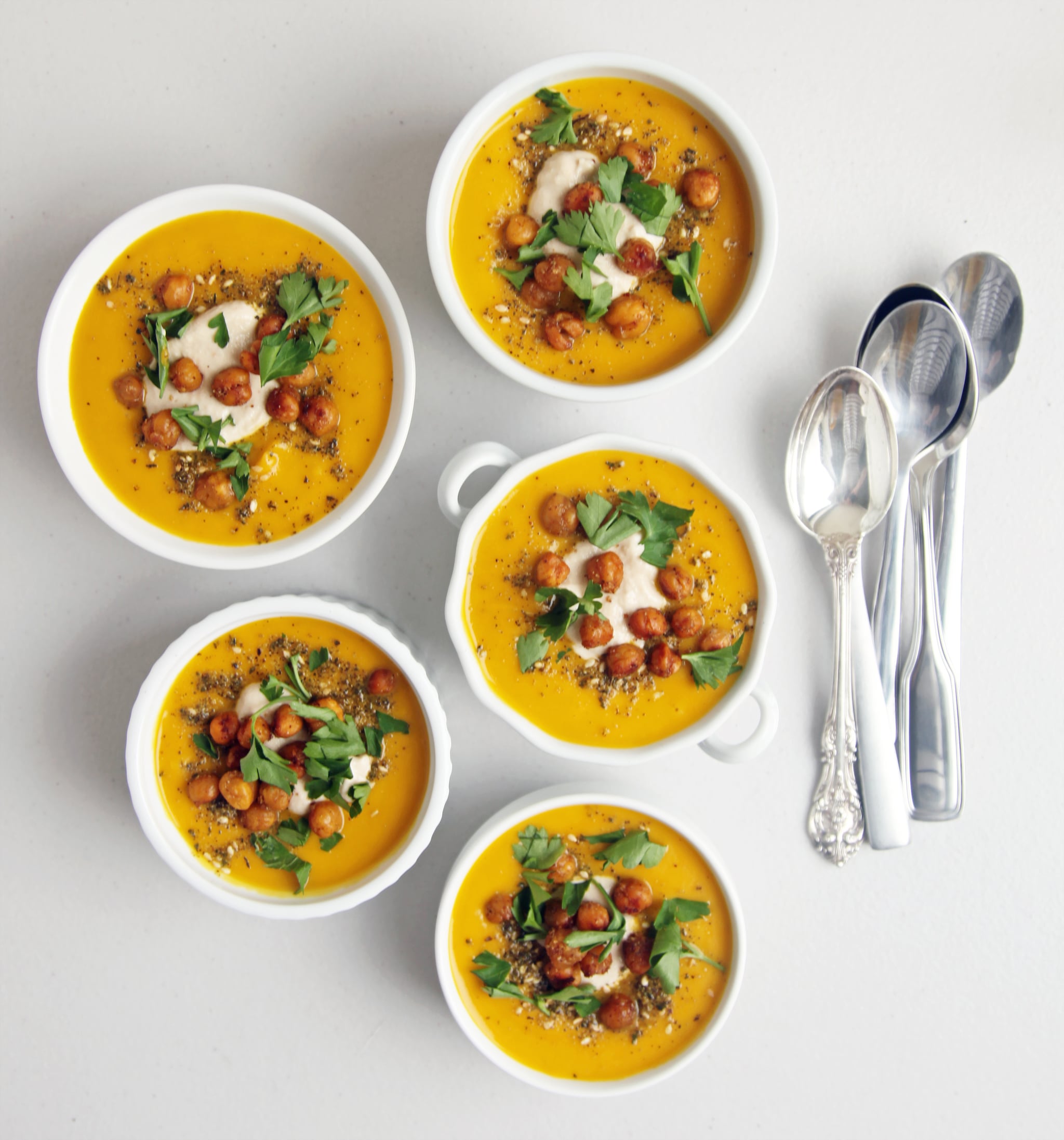 By now you've likely heard about souping and soup cleanses. We love soups, and we love cleanses that don't leave you hungry, so naturally, we're into this healthy food trend.
So we took a look at what goes into a soup cleanse — and got a bit of an inside scoop from souping master and Splendid Spoon founder Nicole Centeno. Don't get us wrong, we love treating ourselves to a premade cleanse, but it's not always the most budget-friendly option (especially if your goal is to incorporate one day of souping into your weekly menu).
Ready to start souping at home? Unfortunately, it takes a bit more effort than just cracking open a few cans of Campbell's — but only a little bit more, we promise. Some ingredients (like dairy) are eliminated, while others — specifically those that aid in digestion — are added in. Across the board, benefits of a soup cleanse typically boil down to the digestive help: the soups aim to debloat, promote better digestion, and improve gut health. In turn, those factors can help with weight loss. And with that said, the ingredients of your soups should fall in line with that digestion-friendly goal. We happen to have some suggestions; more on that in a minute.
The soups are typically spaced out so you'll be eating every one to two hours, ensuring that you're not starving, or even slightly hungry! It should (ideally) feel like a normal day of eating. They're also almost always plant based, but you can add in something like a bone broth for additional nutrients. Lastly, feel free to add beans and legumes as you see fit — many soup cleanses offer chunkier bowls with ingredients like sweet potato, peanuts, lentils, and even steel-cut oats.
Here are some suggestions and recipes we have on hand for a DIY day of souping. Buying the ingredients yourself and making soup at home could help save you hundreds of dollars in the long run. Added bonus? By adding more plants into your diet, you're on track for weight loss and management, too.
Image Source: POPSUGAR Photography / Nicole Perry