Story About Running Your First Half Marathon
Vowed to Run a Marathon This Year? Let Hedy's Success Story Inspire You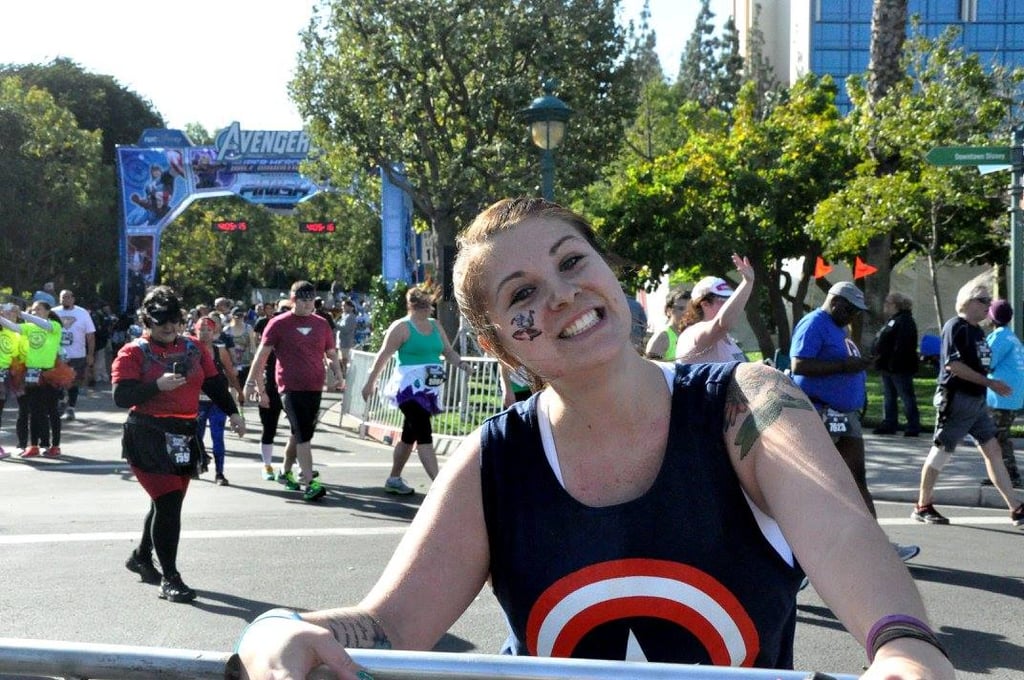 A new year is a time to swear off unhealthy habits or start healthy ones, but don't let scary stats — like the fact that only eight percent of people stick to their New Year's resolutions — discourage you. Instead, be inspired by real people who came, saw, and conquered their goals. Like POPSUGAR copy editor Hedy Phillips, who decided that 2014 was the year she finally conquered a half marathon. Check out her inspiring New Year's resolution success story below!
POPSUGAR Fitness: What was your resolution, and why did you make it?
Hedy Phillips: My resolution for 2014 was to run a half marathon. I've wanted to do it for many years, but it was officially a resolution for this year. I've basically always hated running but saw it as an exercise that fit and healthy people did, and I am really trying to be a more healthy person. I have a friend who likes running who got me to run the San Francisco Giants 5K with her last summer, and that was my first official race. I pretty much sucked but decided I wanted to get better from there. I signed up for and ran five 5Ks this year, a 10K, and two half marathons. I gradually got better at running as time went on and am hoping to continue to improve.
PS: What were the factors that helped you be successful?
HP: What really helped with my success was the support I had. I've had friends to run with, which made it so much more enjoyable. And my parents and fiancé were always asking me how it was going and telling me how proud they were.
PS: What one piece of advice would you give someone who is making the same resolution this year?
HP: My advice is simple. Just get out there and do it. Even if you think you can't. You have to try. I never thought in my wildest dreams that I would be able to run 13 miles. I'm the one who complained while running the entire mile in high school gym class during the fitness test. I loathed running. And when I finished my first half marathon in October, I actually cried at the finish line, because holy crap, I actually did it. It was amazing.
Check out another inspiring New Year's resolution success story here!