What Is a Burpee?
Your Least Favorite Exercise Move Wasn't Always So Awful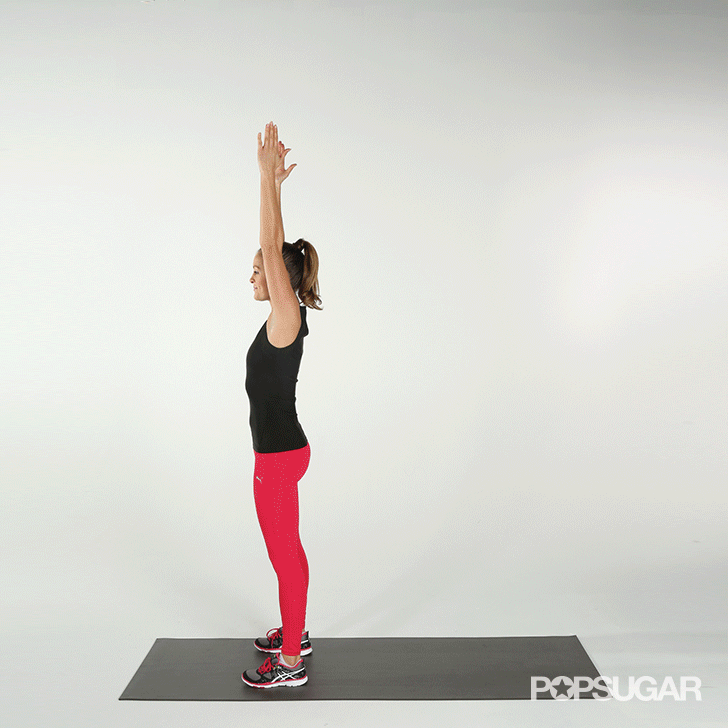 If you're new to fitness, you've likely had moments when you heard terms that sounded completely foreign. One of those for me was hearing "burpee" for the first time. After thinking "WTF did you just say?!" and finding out that it was, in fact, an exercise move, I assumed they were some kind of sadistic form of punishment. As it turns out, they were created to be a fitness test.
The burpee is the brainchild of Royal H. Burpee, a physiologist from New York City; Greatist interviewed Burpee's granddaughter to get the scoop on one of the most loathed exercises of all time and discovered that in 1939, the original burpee didn't include a push-up or a jump!
"Burpee wanted a simple way to assess the fitness of everyday folks, starting with the new members of the YMCA in the Bronx, where Burpee worked," Greatist reported. "He invented an as-yet-unnamed four-count movement that would provide a quick and accurate way to evaluate fitness." Said move was simply squat down, plank, jump back to squat, stand.
As everything in the fitness world tends to do, this move became more intensive over time, and we now know the burpee as a six-count move:
Lower into a crouching squat with your hands on the floor.
Do a squat thrust by jumping your feet back into a plank position.
Do one basic push-up, bending the elbows and then straightening back to plank.
Jump the feet forward to the hands, and come into a squat.
Do an explosive jump straight up, getting as much height as you can.
If that's not intense enough for you and you want to take things even further, you can try a "man-maker" burpee or a 100-burpee challenge. If you're a burpee purist (or you need something a little lower in impact), you can avoid the jumping and push-ups and just stick to the basics. We think you'll get a great workout regardless.
Image Source: POPSUGAR Studios