Black History Month is as good a time as any to highlight the achievements of Black athletes, and inspire the next generation to dream even bigger. In the world of sports, Black athletes have long left their mark, breaking down barriers — and often, setting records — despite the adversity they may have faced during their career. So, this month, as we celebrate Black joy, we're reflecting back on some of the most influential moments from Black athletes in recent memory. Here are just a few of the athletic feats that still bring a smile to our face, months or years later.
01
Serena Williams Wins Her 23rd Grand Slam Title
Serena Williams is one of the greatest athletes of all time, but her performance at the 2017 Australian Open was particularly legendary. With her victory over sister Venus Williams in the championship match, Serena shattered Steffi Graf's record for wins in the Open Era and became the oldest woman to ever win a Grand Slam. And, while it was unknown to anyone watching at the time, Serena did it all while pregnant with her daughter Olympia — making the sisters' embrace at the end of the match that much sweeter.
02
Gabby Douglas Soars to Olympic Gold in the All-Around
At the 2012 London Games, American gymnast Gabby Douglas made history, becoming the first Black woman to win gold in the Olympic all-around competition. The 16-year-old, dubbed "The Flying Squirrel" for her soaring routines on the uneven bars, became a household name overnight — and in doing so, she inspired Black girls everywhere to reach new heights.
03
Michael Jordan Makes "The Shot" in the 1989 NBA Playoffs
Michael Jordan had a truly legendary basketball career, but this buzzer-beating field goal will forever be seen as one of his greatest moments. With less than three seconds left on the clock, Jordan sunk a shot from the foul line, advancing the Chicago Bulls to the second round of the 1989 NBA playoffs. Though the Bulls didn't go on to win the NBA title that year, Jordan would collect a staggering six championship rings between 1991 and 1998.
04
Simone Manuel Swims Into the History Books
Coming into the 2016 Rio Olympics, no Black woman had ever won an individual gold medal in swimming. Simone Manuel changed that in just 52.70 seconds, when she touched the wall first in the 100m freestyle final. Manuel used her newfound platform to speak out against police brutality, as well as share her hopes for the future of the sport. "This medal is not just for me. It is for some of the African-Americans who have come before me," Manuel told reporters. "This medal is for the people who come behind me and get into the sport and hopefully find love and drive to get to this point."
05
Nia Dennis Pays Tribute to Black Culture in a Viral Floor Routine
Going viral is nothing new for UCLA gymnast Nia Dennis. In 2020, her Beyoncé Homecoming-inspired floor routine took the internet by storm, landing her on The Ellen DeGeneres Show. This year, Dennis's routine once again pays homage to Black culture. Choreographed to songs from Black artists like Kendrick Lamar, the routine includes everything from fraternity stepping to a Black Power salute. Dennis's energy is infectious, her tumbling on point, and that score of 9.95? It's the very definition of Black girl magic.
06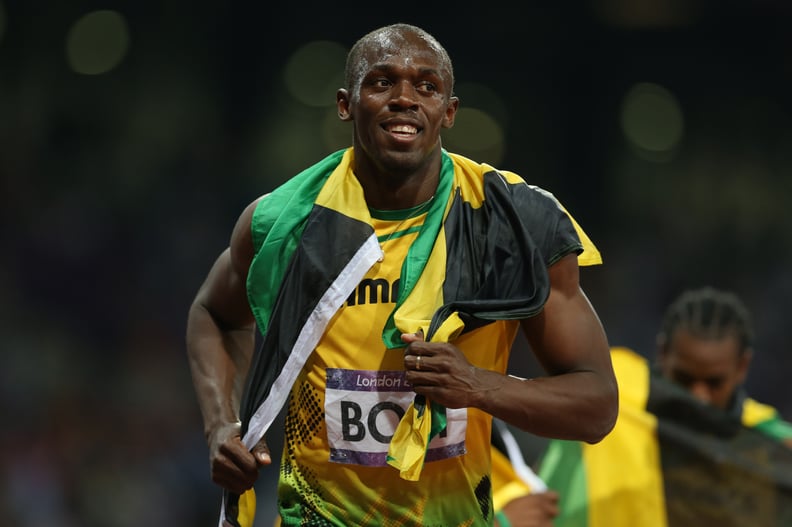 Usain Bolt Charges to Victory at the Olympics
For three consecutive Olympics — in 2008, 2012, and 2016 — Jamaican sprinter Usain Bolt captivated audiences across the African diaspora. In that time, Bolt won eight gold medals: six in individual events, and two in the 4x100m relay. He remains the only athlete to top the podium in both the 100m and 200m races at three consecutive Games. Watch his Olympic highlights here.
07
Coco Gauff Becomes a Breakout Star at Wimbledon
In 2019, at just 15 years old, American tennis player Coco Gauff defeated her idol Venus Williams in the first round at Wimbledon, setting off a thrilling run that would end in her being the youngest player to ever reach the tournament's round of 16. Gauff was overcome with emotion after the match, and tennis fans around the world were captivated. "I wouldn't be here if it wasn't for [Venus]," Gauff said, in a fitting tribute to one of the legendary athletes who had helped to pave the way.
08
Simone Biles Becomes the Most Decorated Gymnast in Wold Championship History
Five-time Olympic medalist Simone Biles needs no introduction. She has quickly become one of the most dominant athletes in the world, consistently laying down never-before-seen skills, and breaking record after record, all with a smile on her face. But at the 2019 FIG Artistic Gymnastics World Championships, Biles achieved her greatest feat yet, when she captured five World medals, bringing her total to 25 — more than any other gymnast in history.
09
Allyson Felix Sprints to a New World Record
In 2019, just a few months after being dropped by Nike and 10 months after giving birth to her daughter, sprinter Allyson Felix became the first athlete to win 12 gold medals at the world championships, breaking a record she had previously held with Usain Bolt. Given the circumstances of her contract negotiations — during which Nike refused to offer her maternity protections — Felix's win felt like a victory for women, and especially Black women, all over the world.
10
Kobe Bryant Puts Up 81 Points in a Single Game
It's been a year since the tragic death of NBA legend Kobe Bryant, a man who made a profound impact both on and off the court. Back in 2006, in a game against the Toronto Raptors, Bryant scored a staggering 81 points — one of the most impressive performances in NBA history. It's one of the many reasons he'll always be remembered.