POPSUGAR Photography | Maria del Rio
POPSUGAR Photography | Maria del Rio
Although running always promises a good workout, there are others ways to get a cardio kick. For your next workout, try giving the treadmill a rest with alternative moves like jumping jacks and squats. With no equipment needed, these exercises can be done at home and will increase your heart rate, tone your body, and get you out of a running rut. Give this list a shot, and get ready to sweat!
Stairs
If your home, apartment building, or even office (who's up for a lunchtime workout?) has access to stairs, take advantage of them! Stairs are a great way to exercise your heart and lungs, while strengthening your lower body, too. Switch it up between running, hopping, and even squatting. The options are endless; these five stair moves are a good place to start. Or you can follow this 30-minute stair workout that mixes in some heart-pumping strength-training moves.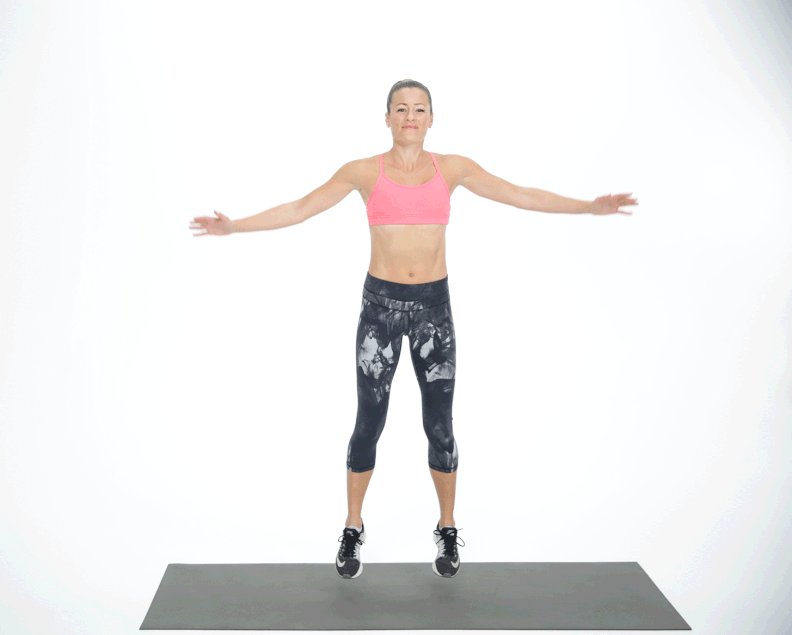 Jumping Jacks
Although basic, jumping jacks are a great way to get your cardio fix. In fact, they are so effective, they are a staple in seven-minute HIIT workouts. You can also switch things up with cross jacks! In fact, we have rounded up 25 bodyweight exercises that will get your heart thumping. You can mix and match the moves to create your own cardio workout.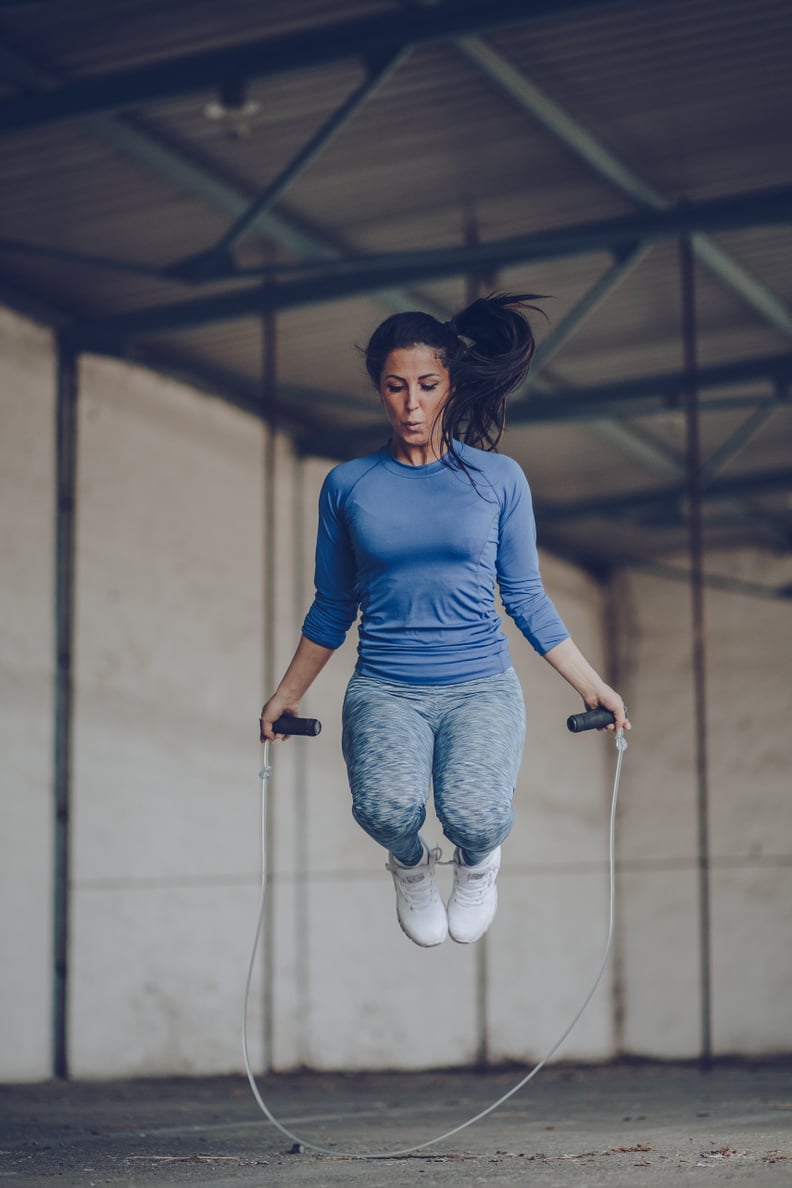 Jumping Rope
Jump rope is a cardio workout you need to try. It may not sound very intense at first, but it packs a big punch. By the way, we're not talking about the kind of jump rope you know from your childhood. This playground staple has gotten a serious upgrade. Try this 20-minute workout that is guaranteed to get your heart rate soaring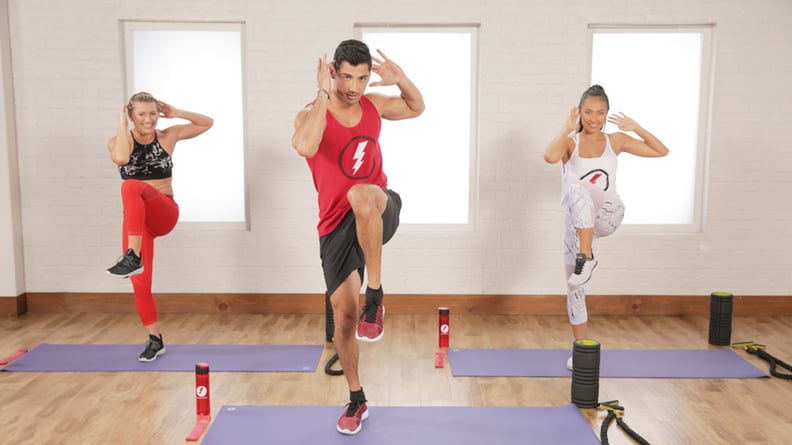 Low-Impact Cardio and Strength
Or skip the jumping altogether and try some low-impact moves. You can still get an intense cardio without all those plyo exercises. Here's a 30-minute low-impact workout video to get you sweaty and strong.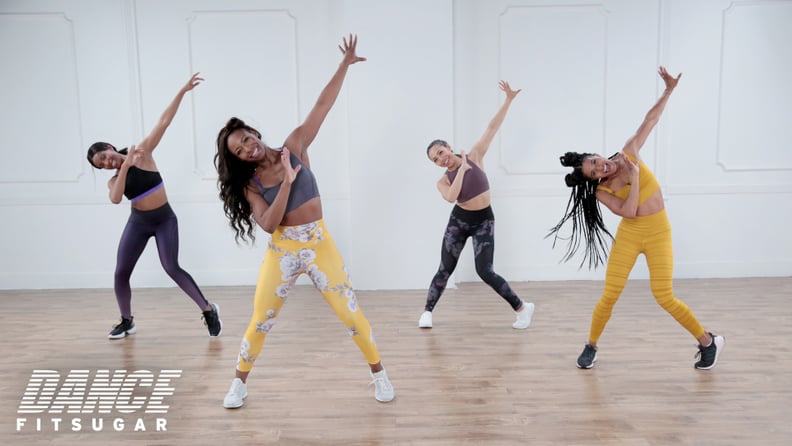 Dance
Almost too fun to be considered a workout, dancing is a great way to work up a sweat and burn major calories. To get started, crank up your favorite beat or try one of these dance workouts. They're so fun, you might just forget that you're working out.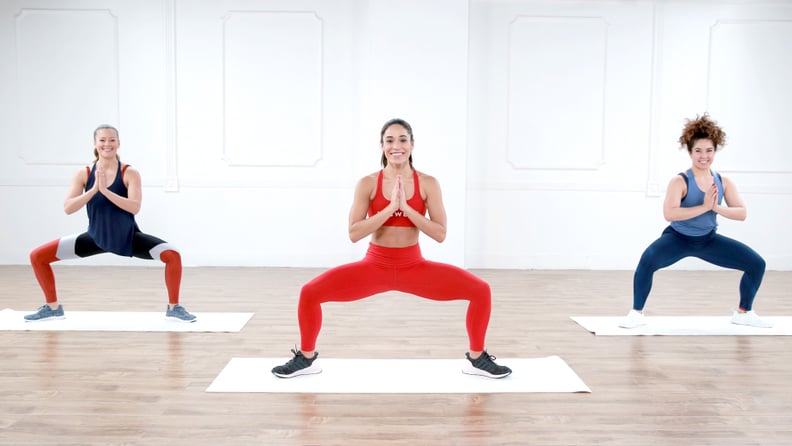 Class FitSugar Cardio
Instead of a run, try one of our old-school cardio workouts — they mix your favorite heart-raising exercises with strength-training moves that will keep your blood pumping — like push-ups and burpees.