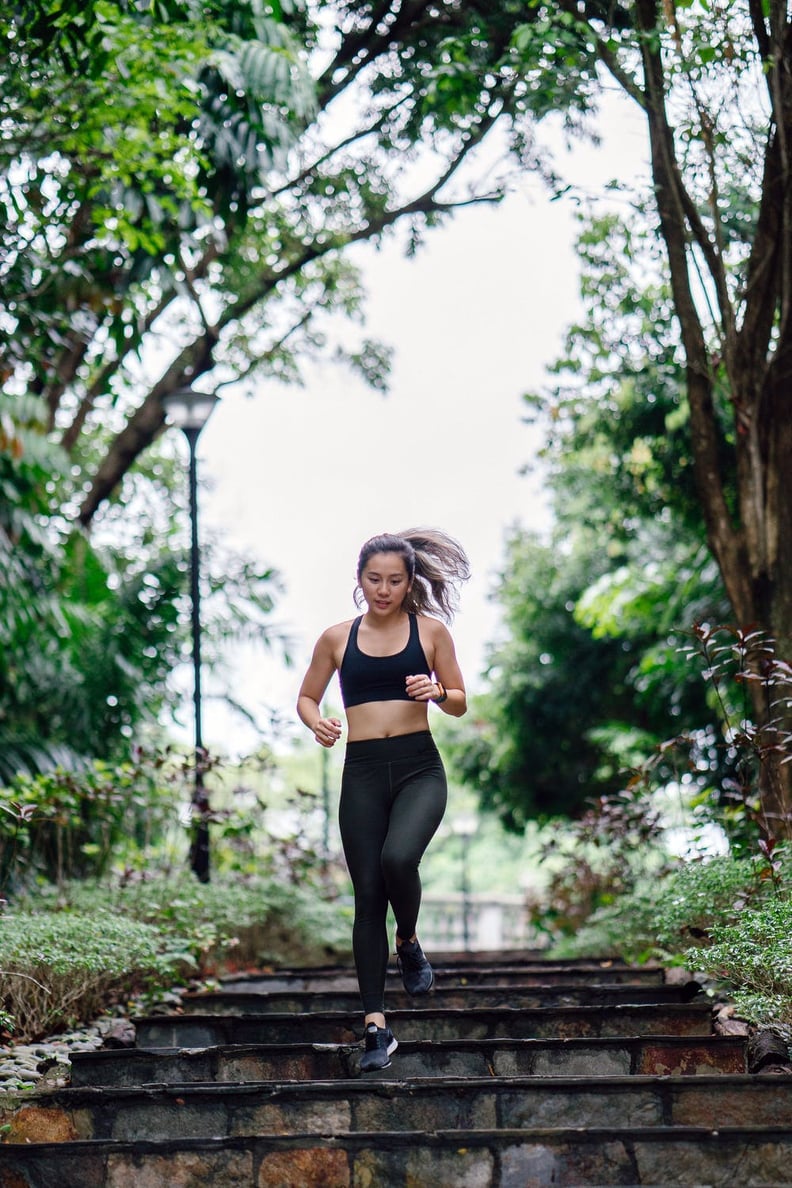 Pexels | mentatdgt
Whether you interval train at home or on your own at the gym, it is imperative that you follow strict timing in order for your workout to be fully effective. EMOM — or "Every Minute on the Minute" — is a style of HIIT workout that calls for a different exercise to be done each minute for the full minute. As a result of its fast-paced nature, EMOM training alone can seem overwhelming due to having to balance both the athlete side with training and the coaching side with timing. Luckily, there are apps to make EMOM training on your own easier.
From large, highly contrasted display screens for easy understanding during your workout to voice guidance and customization tools, we've compiled a list of EMOM timer apps to make your at-home interval training easy and effective.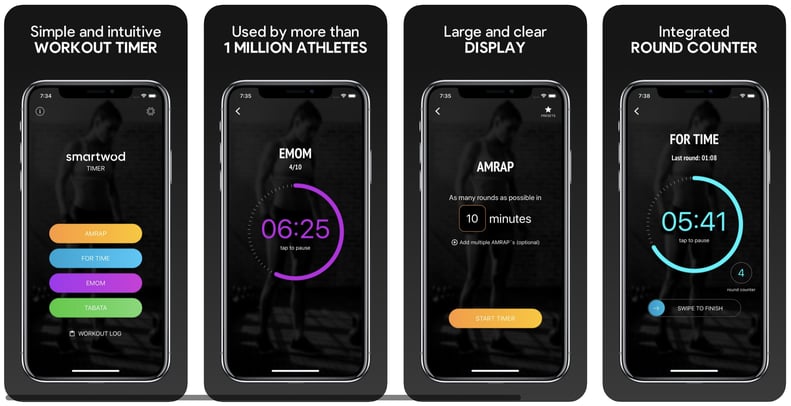 SmartWOD Timer
SmartWOD Timer is a fitness app that allows athletes to keep track of their time and rounds for four common fitness workouts: "as many reps/rounds as possible," or AMRAP (count down), For Time (count up), EMOM, and Tabata. Users can choose their preferred workout type and duration. The app includes a big and clear display, motivational sound support, timers for each type of workout, a count button to count rounds during the workout, and works in landscape mode to display bigger numbers. This app also runs in the background.
Cost: Free to download, $2 per month, $12 per year, $36 for a lifetime subscription
Available For: iOS and Android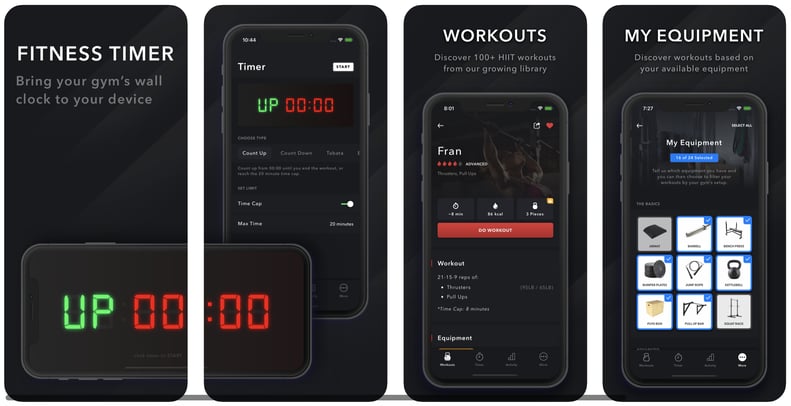 WODRed WOD Toolkit
WODRed is a "Workout of the Day" toolkit for athletes. This app provides 100+ HIIT workouts in addition to a gym timer that looks like the clock hanging on the wall at your gym. With this app, users can time their workouts depending on whether they prefer Count Up training, Count Downs, Tabata, EMOM, or just need a standard clock. The "My available equipment" option allows users to select what equipment they have to narrow down workouts.
Cost: Free to download, WODRed Pro: $4, $7, or $10
Available For: iOS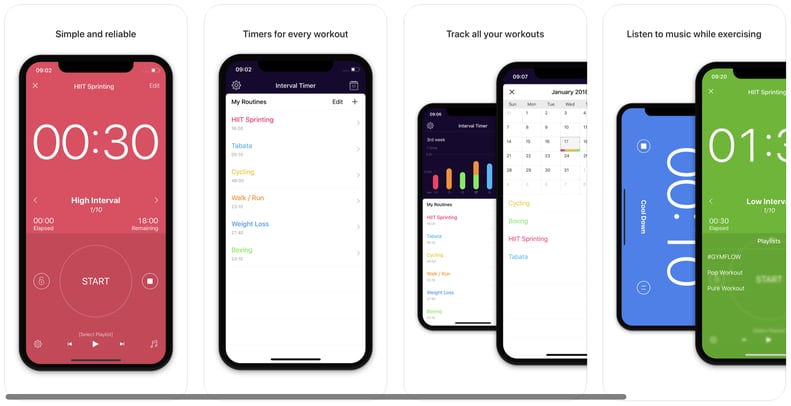 Interval Timer — HIIT Workouts
Whether cycling, running, lifting weights, exercising, working out, stretching, boxing, or doing MMA or HIIT, athletes can run Interval Timer — HIIT Workouts in the foreground, background, or with the device locked to keep track of their work and rest periods during workouts. The app features customizable sets, high- and low-intensity intervals, and rests. Users can play their own songs or playlists during workouts and post their workouts to Facebook or Twitter.
Cost: Free to download; Plus for one month: $1; Plus for one year: $5; Premium for one month: $2; Premium for one year: $10
Available For: iOS and Android
Seconds Pro Interval Timer
Seconds Pro Interval Timer offers an interval timer for HIIT and Tabata training right from your mobile device. Sporting full-screen capabilities, a color-coded display that makes it easier to read from a distance, and the option to use in either landscape or portrait mode, this app makes EMOM training at home easy. The app offers available templates for HIIT, Tabata, and circuit training, as well as the ability to create custom templates and a compound editor where you can combine many interval timers into one. When in use, the app reads aloud interval names so that you can follow the workout without looking at the screen. Users can customize music playlists and assign specific music to each interval as well as match the intensity of your music to the intensity of the HIIT workout.
Cost: Free to download, $5 subscription
Available For: iOS and Android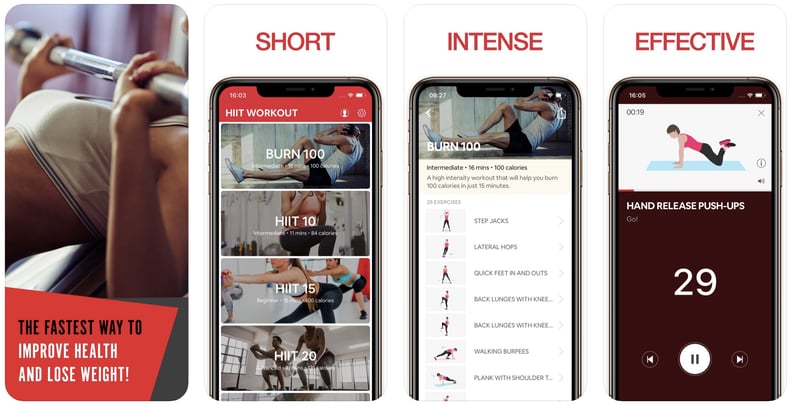 HIIT Workouts and Timer by 7M
HIIT Workouts and Timer by 7M offers scientifically backed short workouts for health improvement with step-by-step instructions for beginners and intermediates. This app features a calendar and weight tracker to track your progress, as well as voice and video instructions, which makes it feel like you have a personal trainer right on your phone. The app also integrates with Apple Health to track workouts, calories, and weight.
Cost: Free
Available For: iOS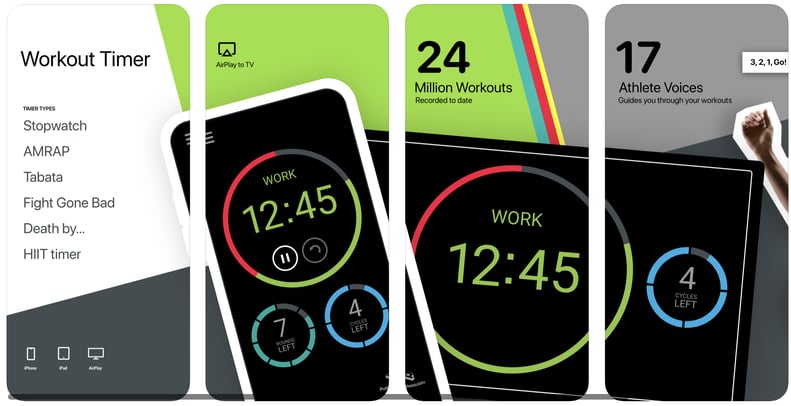 PushPress Workout Timer
PushPress Workout Timer is a timer app that handles nearly every workout imaginable: AMRAP, Count Up, Count Down, EMOM, and Tabata, to name a few. The app offers a big display with highly contrasting colors to make the timer easy to understand at a glance during workouts. This app can be paired with a TV using Apple TV for a larger clock display and features recorded audio from famous trainers in the functional fitness world to count you down.
Cost: Free
Available For: iOS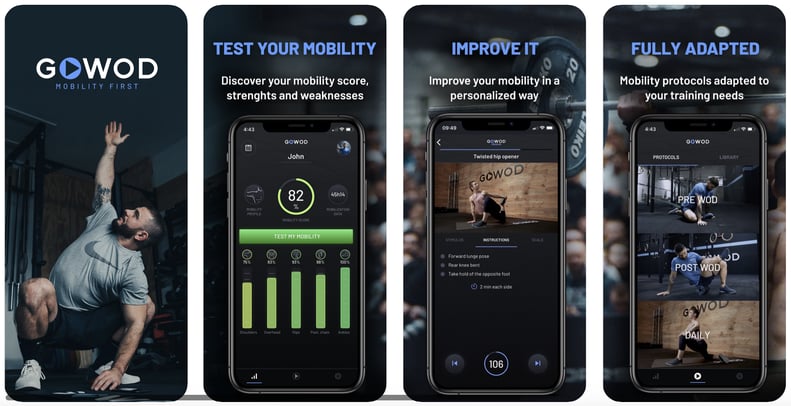 GOWOD
GOWOD is an interval training app that offers a free body mobility test to understand your strengths and weaknesses better. The app features over 100 videos of mobilization exercises for free, and they can be adapted to whichever practice of functional fitness you choose. Mobilization videos are classified by body zones, type of exercises and/or equipment, as well as performance tips for optimum execution of exercises.
Cost: Free to download, GOWOD Premium: $12
Available For: iOS and Android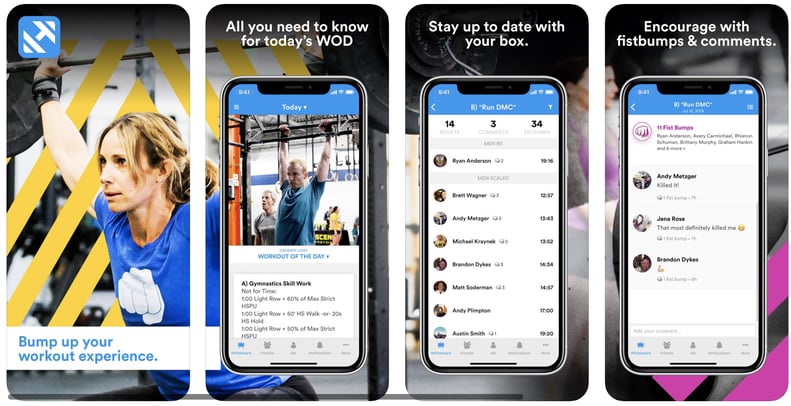 SugarWOD
SugarWOD is a community training app for athletes and trainers alike that allows users to post, comment, and share photos of their workouts within the app. SugarWOD offers over 1,000 Workouts of the Day (WOD) along with an easy-to-use programming tool. Users can also create and record custom workouts if they prefer.
Cost: Free
Available For: iOS and Android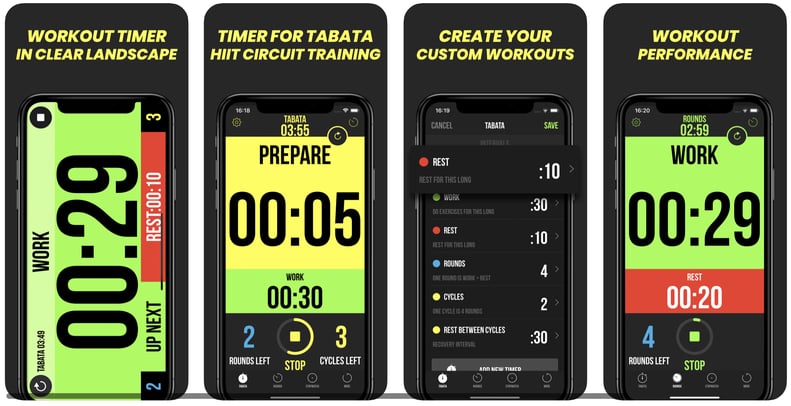 Timer Plus Workouts Timer
Timer Plus Workouts Timer offers interval timing for HIIT circuits and Tabata exercises. The app offers voice guidance during workouts, the ability to make an infinite number of timers to be saved in your exercise history, and informative screen flashes, and it can work in the background. This timer can be used to train at home or at the gym, and for boxing, MMA, bodyweight exercises, and other fitness activities.
Cost: Free
Available For: iOS and Android