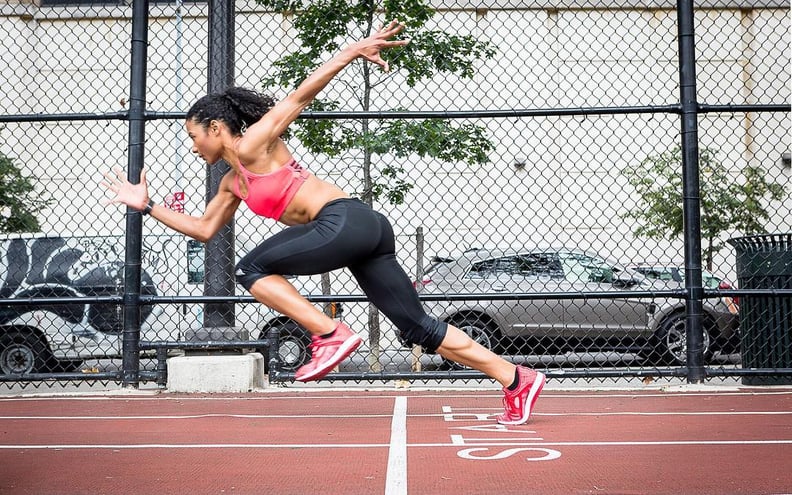 Dana Kinlaw
Dana Kinlaw

I'm Tamara and along with being an editor at POPSUGAR, I'm also a fitness model and personal trainer. I've been training at an elite level since I was 7 years old and still enjoy it! While my schedule tends to be very tight with clients, shoots, and a full-time job, I make sure to carve out time in my day to focus on myself and train. I train consistently five to six times a week, doing a little bit of everything from running to heavy weights. Checkout my week of training below:
Monday
Wednesday
Rest day / stretching
Thursday
Six-mile run
Friday
Weighted Sled Push — 3 rounds
Battle Ropes Circuit: jumping jacks, overhead slams, alternate with lateral lunge, and slams with a burpee. 1 minute per exercise for a total of 4 rounds.
Pull-Ups — 3 sets of 10 reps
Saturday
Sunday

Rest Day