Break a Sweat With This 30-Minute Strong by Zumba Workout
Get Your Heart Rate Up and Break a Sweat With This 30-Minute Strong by Zumba® Cardio Workout
Raise your hand if you've found your cardio routines getting stale. I'm sadly one of those people; even as a fitness editor, I find myself going back to the same boring cardio workouts: slogging for 30 minutes on the Stairmaster, trying to make it a few miles on the treadmill, or getting burned out at my weekly Spin class. And not only do these cardio workouts get old, but I'm only working a few muscle groups at a time when I do them.
Luckily, STRONG by Zumba® has come to the rescue to prove that cardio not only doesn't have to be boring — it can actually be fun. This 30-minute video, led by STRONG by Zumba® Master Trainer Aurelio Figari and featuring Class FitSugar trainer Anna Renderer, proves you can seriously break a sweat and tone your whole body in just 30 minutes.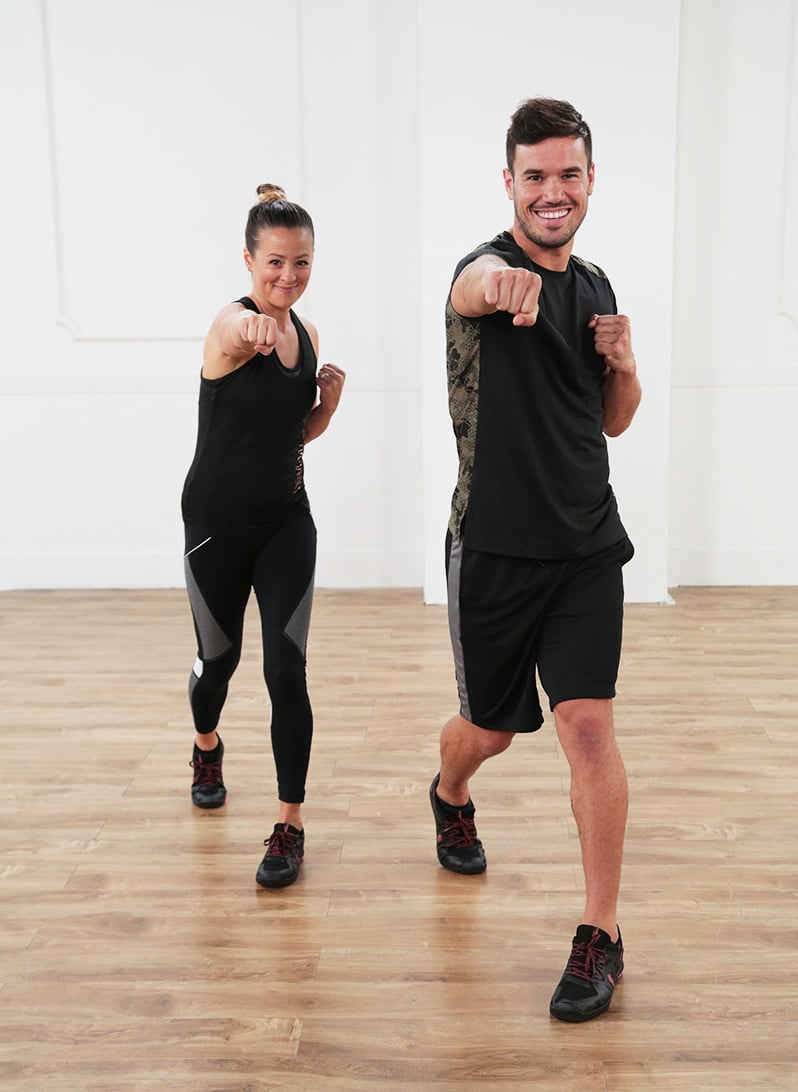 Another plus? This workout requires minimal equipment: just a mat, water bottle, and towel (and comfy sneakers and clothes to move in), which means you can get in a high-intensity workout right at home without having to fight off the January crowds at the gym. Since this STRONG by Zumba® workout moves to the beat of the music, crank up the volume to stay motivated and focused throughout.
There are some lighter rest periods in the workout — and you can always take a break if you need it — but you'll never stop moving throughout the whole 30 minutes to keep your heart rate up. Be prepared to tone your body with bodyweight squats, curtsy lunges, plank variations, push-ups, and more. Like Aurelio says, the most important thing is to keep moving!
Stay on track with your fitness goals and have a lot of fun doing it with this 30-Minute STRONG by Zumba® Cardio and Full-Body Toning Workout. Hit play, and let's get ready to work!
Image Source: POPSUGAR Studios