You Don't Need a Gym to Build Muscle — Here's How to Do It at Home, According to Experts
While losing weight is all about burning calories, building muscle is a different story. If you're looking to increase your muscle mass, there are certain things you can do to optimize your workouts.
First, a quick anatomy lesson on muscles and how they're built. "There are a variety of factors that influence muscle growth, from exercise and nutrition to age, hormones, gender, and even sleep," Susanna Kalnes, an ACE-certified group fitness instructor and creator of the new, music-driven strength format Chisel, told POPSUGAR. "But generally speaking, the way you build muscle is by tearing down or damaging your muscle fibers so that they fuse together, rebuild, and grow."
This process is called muscle hypertrophy, and the good news is you don't need to be at a gym to achieve it. POPSUGAR spoke to several experts for tips on how to build muscle at home.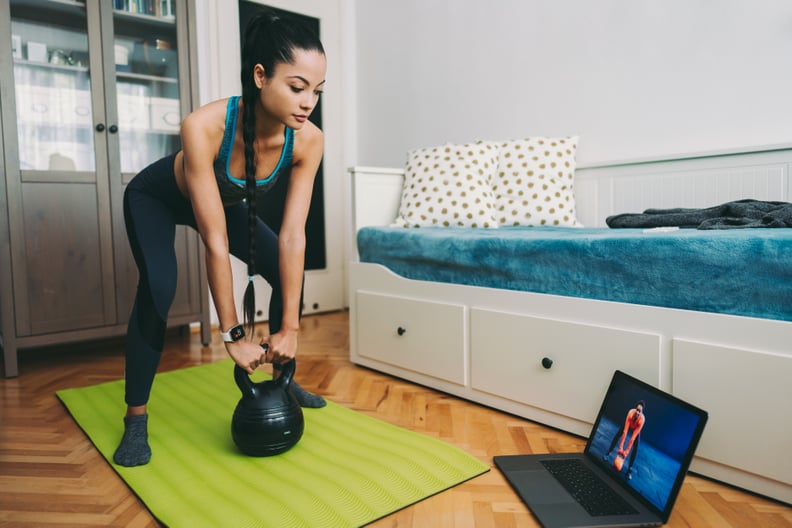 Incorporate Resistance Training
Take a break from the heart-pounding cardio and pick up those weights. "While aerobic exercise will maintain muscle, building new muscle is more effectively done if the muscle in question is exposed to higher resistance training," Daniel Vigil, MD, associate clinical professor of health sciences at the David Geffen School of Medicine at UCLA and team physician for the UCLA Department of Intercollegiate Athletics, told POPSUGAR.
Take your thigh and calf muscles, for example. Dr. Vigil explained that running will maintain muscle strength, while bodyweight squats and lunges will build muscle. But squats and lunges using weights will stimulate the most muscle development. "The reason for these outcomes is because muscle fibers grow in direct response to how much that muscle is exposed to resistance," he said.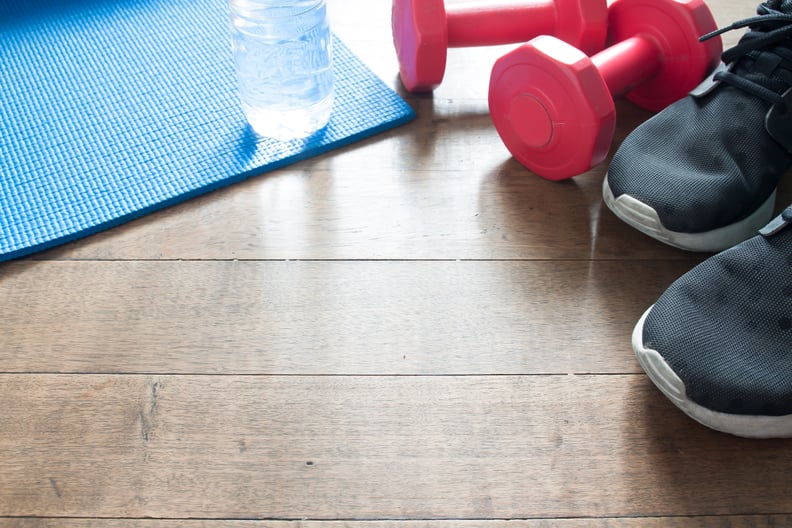 Make Sure You're Using the Proper Weights
While you don't want to go so heavy that your form suffers, you should be lifting enough weight that you feel challenged. "Of course you can lift light weights for more reps and a longer duration of time, but this isn't a very efficient way to train, and you won't see the same results over time as you will with heavy or medium dumbbells," Kalnes said.
Follow these guidelines for choosing the right weight, depending on your goals — and remember, you may need to add more weight as you grow stronger. If you don't have a lot of space for equipment, consider investing in an adjustable kettlebell or a set of weights.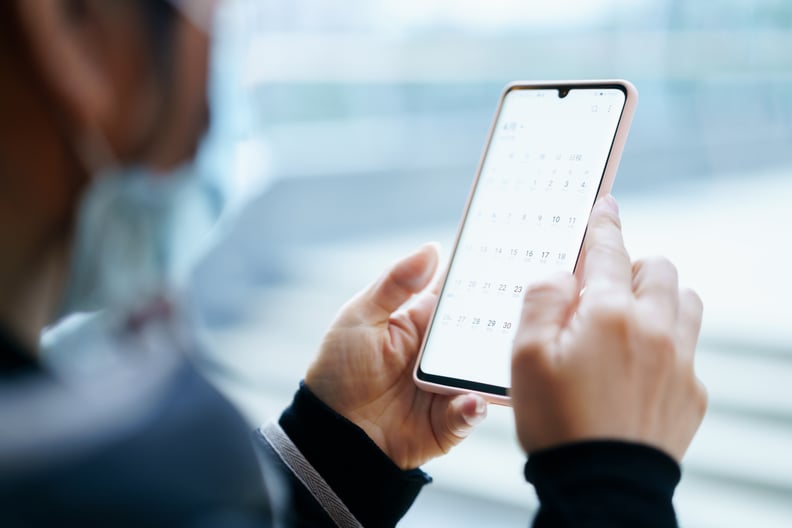 Plan to Strength Train at Least Twice Each Week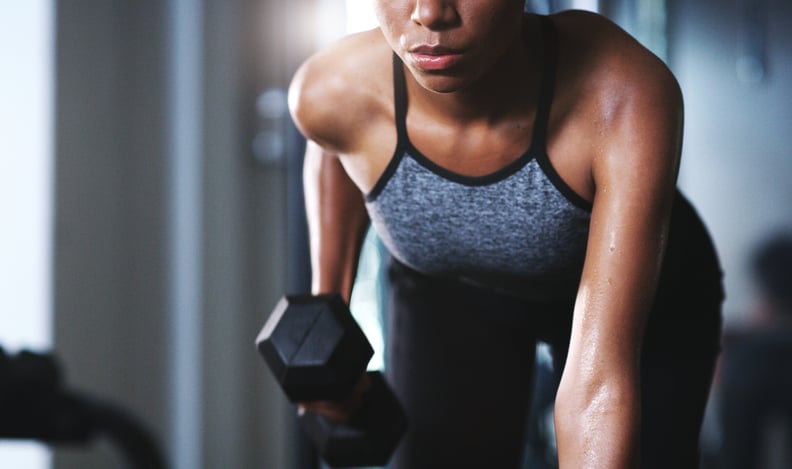 Focus on Quality Reps Over Quantity
Joey Thurman, an ACE-certified personal trainer and host of the Fad or Future podcast, explained that muscle building isn't dependent on a high rep count. "People focus on how many reps they need to do to add muscle, but reps don't matter as much as the stress you put on the muscle tissue itself," Thurman told POPSUGAR. He suggests working until you can no longer keep proper form for a particular exercise, whether it's done with or without weights.
Take your time with your reps, too. Thurman explained that muscle fibers need to be torn down to grow back stronger, and the most muscle damage occurs during the negative — or eccentric — part of the motion. "If you only focus on the way up and don't control the way down, you are missing a large part of the growth potential," he said. So, for example, when doing a bicep curl, you should pause at the top of the move, then slowly lower back down.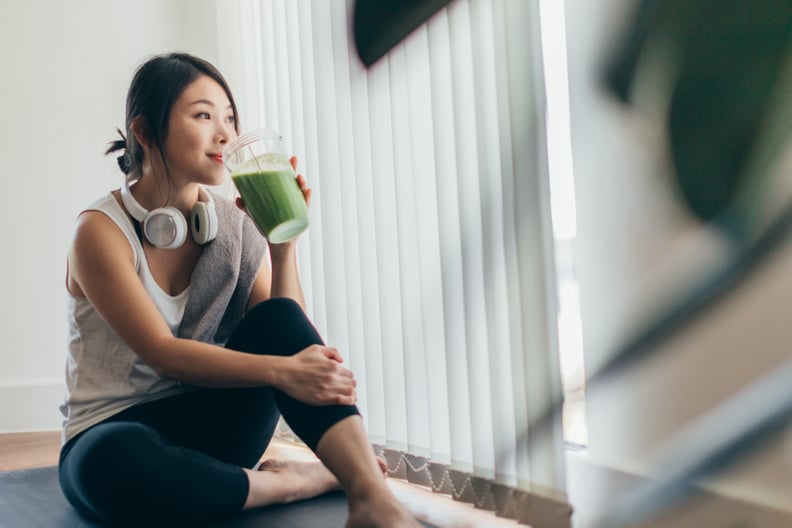 Eat More Protein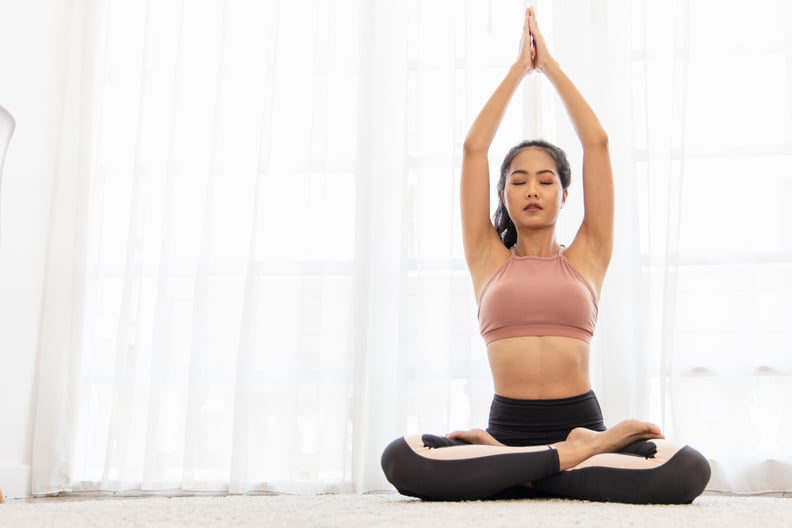 Give Your Muscles Time to Recover
"Your body needs to repair itself, and this is truly when the muscle building comes into play," Thurman said. How you allow your body to rest is up to you. Dr. Hatamiya recommends 24 to 48 hours of rest after new or intense bouts of exercise to allow your body to properly recover. During that time, consider doing activities like yoga, foam rolling, or stretching.
However, Thurman pointed out that you can also keep strength training in your routine, if you like, as long as you avoid working the same muscle groups two days in a row.
Switch Things Up
Kalnes explained that when you do the same workout consistently, your body will adapt, and the exercises will become easier over time. The easier the workout, the less opportunity for muscle gain. To prevent this adaptation response, she recommends continuing to increase your weights or switching up your routine. "I recommend mixing it up constantly to make sure your body is always in a state of trying new movements," she said.