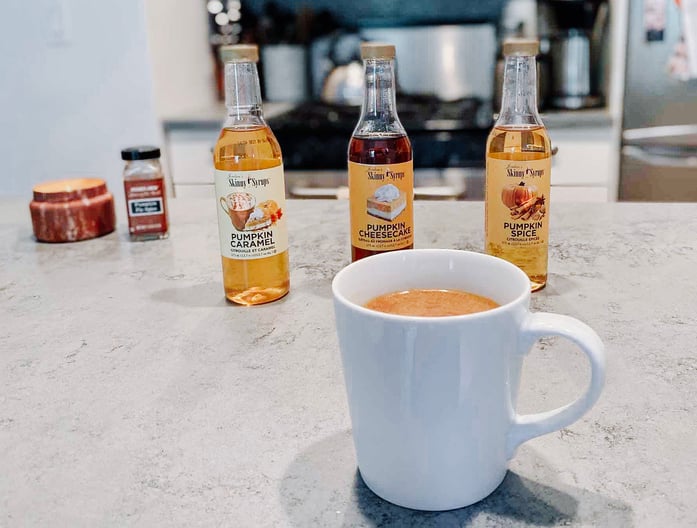 POPSUGAR Photography | Christina Stiehl
POPSUGAR Photography | Christina Stiehl
As POPSUGAR editors, we independently select and write about stuff we love and think you'll like too. If you buy a product we have recommended, we may receive affiliate commission, which in turn supports our work.
My birthday is Aug. 25, and I celebrated it this year by lighting my favorite Anthropologie Capri Blue Pumpkin Clove candle ($16), turning on the AC just so I could wear a cozy sweater, and drinking a sugar-free pumpkin spice latte. Yes, I know, Aug. 25 is still "technically" summer, but we're six months into a global pandemic, time is an illusion, and my mental health is hanging on by a shoestring — can't a girl just pretend it's fall already?
Coincidentally, that was also the same day that Starbucks released its PSL for the season; a bit early this year, but a lot of people are feeling the same way as me at this current moment in time: we'll take our wins where we can get them. Don't get me wrong, I love a good Starbucks PSL, and I will still order one from time to time (albeit, usually modified). The problem is one grande has 50 grams of sugar, and as someone with insulin-resistant PCOS who also takes the blood-sugar-regulating drug Metformin, it's not the best choice for me health-wise.
I have made my own version of pumpkin spice coffee in the past, but it's not the same as the sweet, syrupy beverage I know and love. So, during one of my nightly Amazon scrolls, I decided to add to my cart a three-pack of Jordans Sugar Free Coffee Syrups: Pumpkin Harvest Collection ($30) because I couldn't decide on which flavor I wanted to try. This pack comes with Pumpkin Spice, Pumpkin Cheesecake, and Pumpkin Caramel.
How Do Jordans Sugar-Free Pumpkin Spice Syrups Taste?
Although Pumpkin Spice is the tentpole of pumpkin-flavored coffee syrups, this one was actually my least favorite. It didn't have a ton of flavor, so much so that I was worried I had lost my sense of taste and smell (I hadn't). My favorite is actually the Pumpkin Cheesecake, which tastes more like a Starbucks PSL. I also liked the Pumpkin Caramel because I love caramel in desserts, and it pairs nicely with the pumpkin spice flavor.
While flavored syrups at coffee shops come with pumps so you can measure out just how many to add to each drink, these ones don't so you kind of have to guess. I went overboard with the Pumpkin Cheesecake (oops) and had to even it out with more coffee. I have found about one tablespoon is the magic amount, but it all comes down to how sweet you want your coffee to be. Since the syrups are made with the artificial sweetener sucralose, and artificial sweeteners aren't exactly healthy for you, this is definitely more of a once-in-a-while treat. I take a cup of hot coffee, add my sugar-free syrup and a splash of Oatly Barista Edition ($30 for a 6-pack), and top with some pumpkin pie spice. It's not a latte per se, but it definitely hits the spot when I'm craving a PSL. Scroll through to see all the flavors that you can shop for yourself!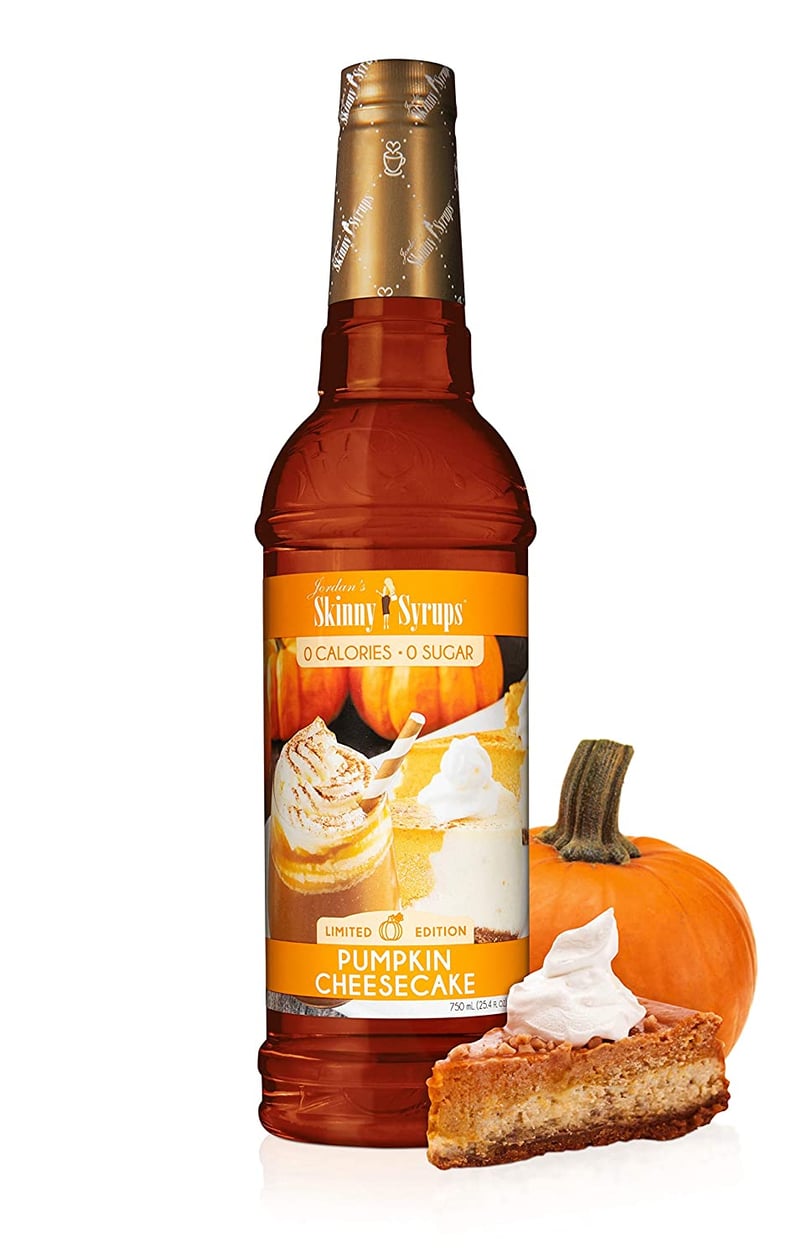 Buy Jordan's Sugar-Free Pumpkin Cheesecake Syrup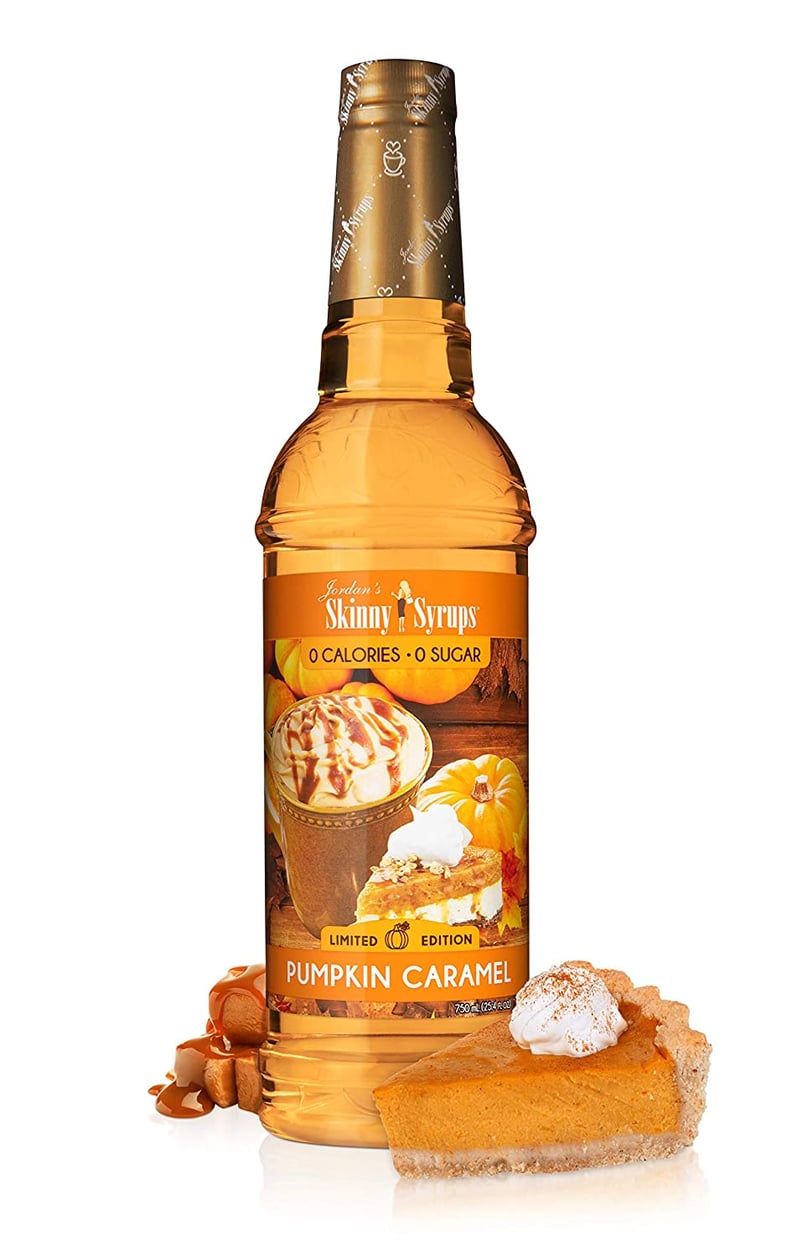 Buy Jordan's Sugar-Free Pumpkin Caramel Syrup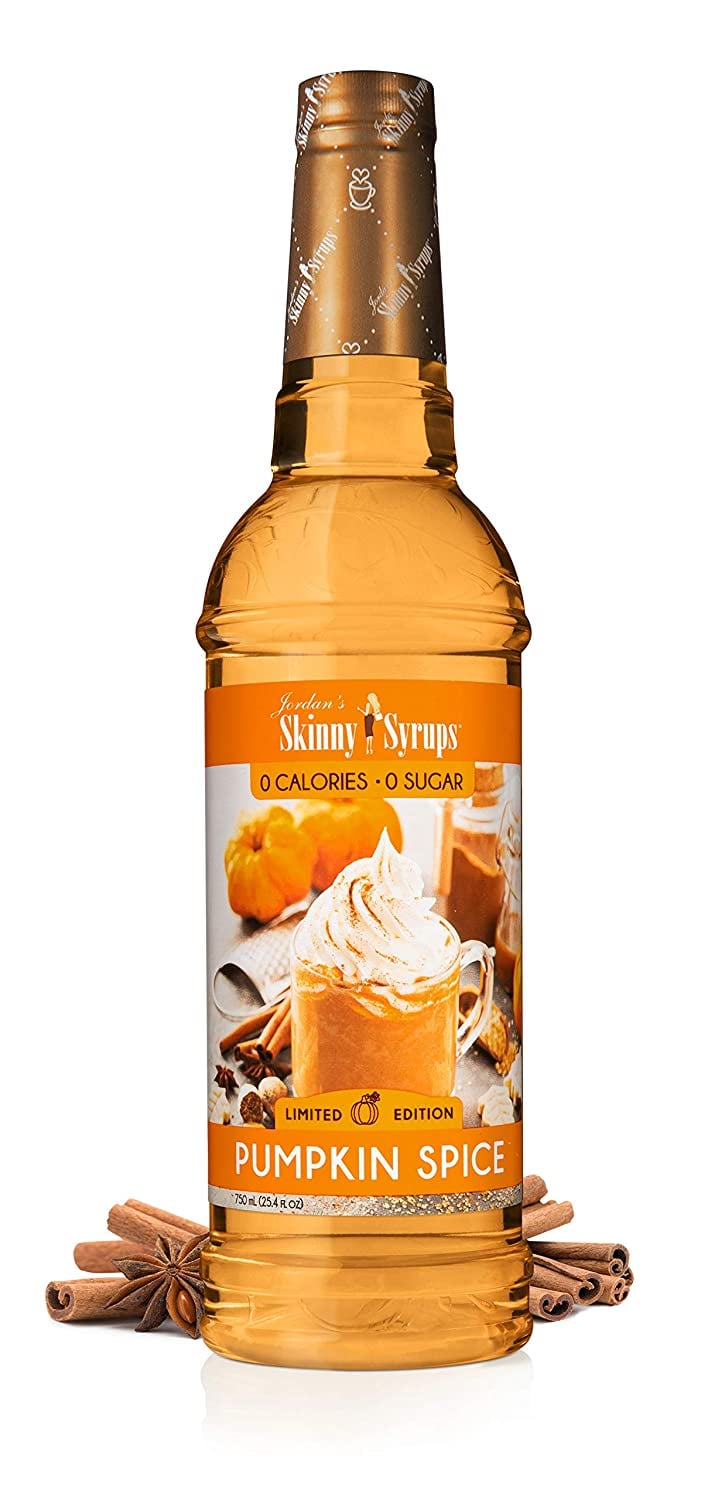 Buy Jordan's Sugar-Free Pumpkin Spice Syrup
Buy Jordan's Sugar Free Coffee Syrups 3-Pack Harvest Collection