Peloton Launches New 2-Week Boxing Program
Peloton Just Launched a 2-Week Boxing Program — Ready to Get in the (At-Home) Ring?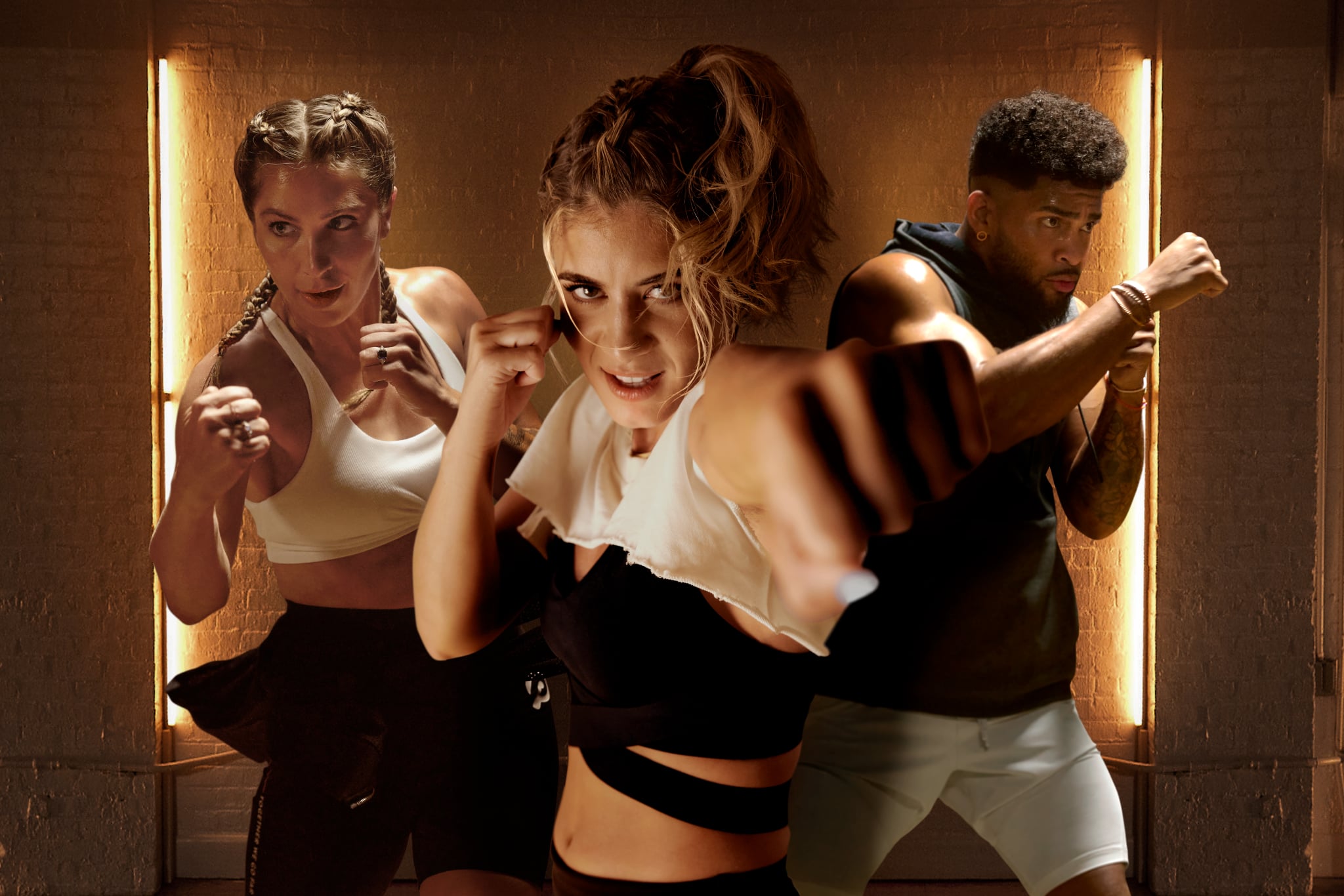 Peloton Boxing is officially an uppercutting-edge new edition to the platform's library of streamable classes (see what we did there?). Beginning today, Dec. 7, Peloton members can take the company's first-ever boxing program titled "Get Hooked: Peloton Boxing." Over the span of two weeks, it consists of eight boxing-specific sessions and 14 classes total including warmups and cooldowns. They're led by experienced instructors Kendall Toole, Rad Lopez, and Selena Samuela in collaboration with boxer and coach Jeremiah Maestre.
Toole wrote on Instagram, "Boxing saved my life, gave me a way to fight through the mental battles and most importantly, discover a strength and power I never realized I possessed. My goal: you discover a taste of the same- that you are ready, worthy and that you're #neverknockedout." Lopez shared his excitement as well. Samuela, who was an amateur boxer before she joined Peloton, wrote, "Here is what I KNOW from experiencing this sport as a competitive fighter as well as not . . . you don't need to be or become a fighter to use this incredible physical art form to train. ANYONE can use boxing technique to train, become stronger both physically and mentally, feel empowered, and to straight up HAVE FUN and feel like a BADA$$." Keep reading for more info about the new Peloton Boxing program and how you can start training.
Get Hooked: Peloton Boxing Program
Members can access Peloton's boxing program on the digital app or on their Bike or Tread under the Programs tab; however, you may need to update your app before you see it. The first week is all about fundamentals, where you'll learn boxing basics — footwork, combinations, and defense — by following along with 20-minute classes. Week two has three days of 30-minute shadowboxing classes bookended by corresponding warmups and cooldowns.
Prompts on the Peloton app explain that you have seven days to take all of week one's classes. Then, on day eight, the next week will begin automatically. You'll see a recommended schedule that includes two rest days during week one and four rest days on week two.
According to Peloton's blog, more instructors will join the boxing lineup, and you'll earn achievement badges along the way. For those wondering if you can take individual boxing classes without doing the full program — like you would by going into the "strength" or "cardio" sections and selecting your next workout — a Peloton spokesperson confirmed that, for now, the classes will stay under the Programs tab only. However, you can skip classes within the boxing program itself; you'll just have to manually skip the classes before the session you're interested in taking in order to unlock it.
Peloton says this is its most-requested discipline from existing members. Are you ready to get hooked? Glove up (or don't) and start working!