How to Stretch Your Feet If You Wear High Heels
Wear High Heels? Do These Stretches For Instant Relief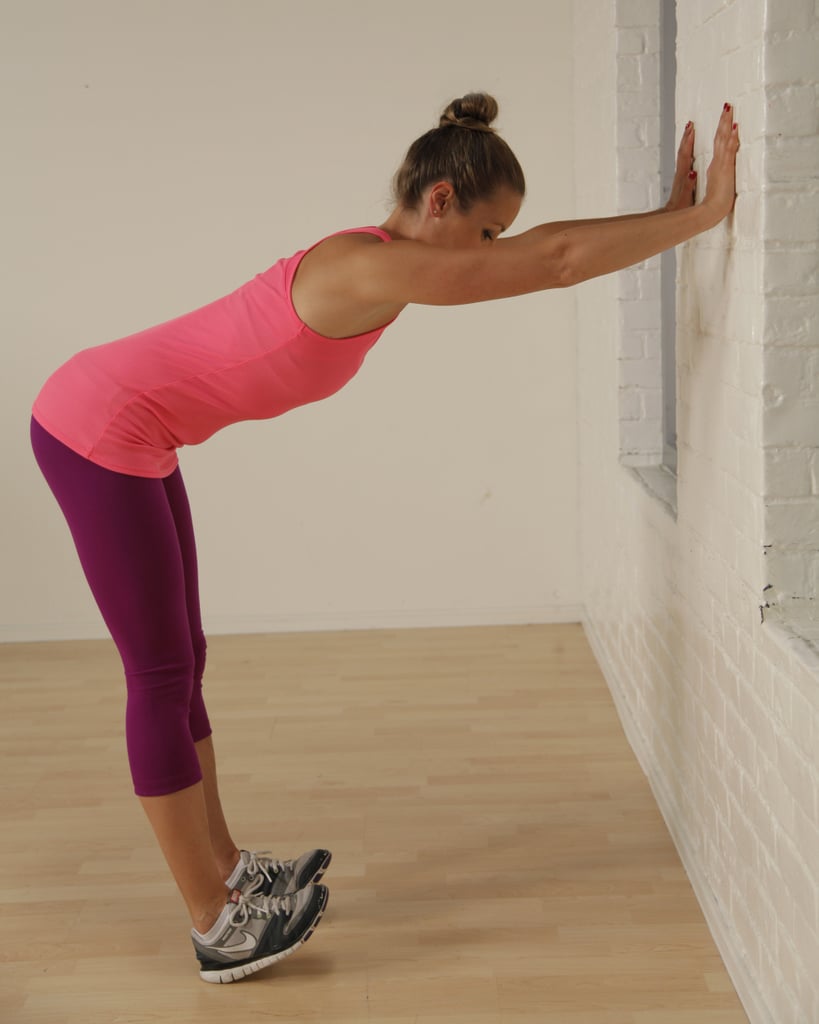 5
Flexed-Feet Wall Stretch
Having your calves constantly in the flexed position not only makes for tightness in the back of your lower legs, but it also shifts your posture, which can lead to lower-back pain. This stretch targets both of those areas.
Stand about two feet in front of a wall. Place your hands on the wall in front of your shoulders.
Walk them down the wall as you lean back, lifting the toes and shifting weight into the heels.
Walk your hands as far down as you need to feel a nice stretch in the calves and lower back.
Hold for 10 to 15 seconds.