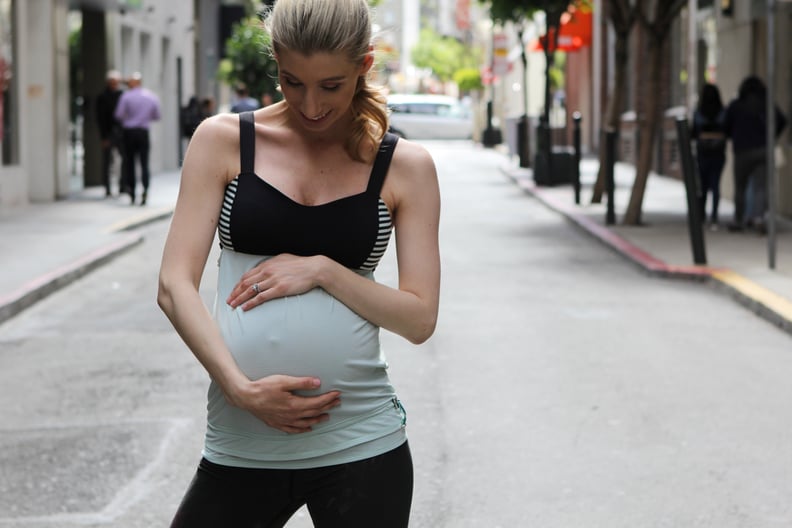 POPSUGAR Photography / Grace Hitchcock
POPSUGAR Photography | Grace Hitchcock
Congratulations on your growing bundle of joy! Whether you're six weeks or 36 weeks pregnant, it's important to stay active and strong not only to ease common prenatal aches and pains but to also have the endurance to be strong during delivery as well as once your baby arrives. Plus, working out during your pregnancy makes shedding the baby weight that much easier. Here are some great workouts approved for moms-to-be. While it's usually OK to stick with a modified version of an existing workout routine, be sure to consult with your doctor before starting something new.
Prenatal Arm Workout
Grab a set of dumbbells, an exercise ball, or a chair, and try this 10-minute arm workout — half of the moves are done seated. Building your biceps is not only helpful for holding your baby but is also great for lugging around that car seat.
10-Minute Prenatal Workout From Heidi Klum's Trainer
Try this 10-minute workout designed by celebrity trainer Andrea Orbeck, who helped keep Heidi Klum in shape during many of her pregnancies.
Prenatal Lower-Body Workout
Keeping your legs strong over the next nine months is crucial, not only for labor but also for strolling around with your bundle of joy once you're a mom. Here's a 10-minute leg workout for all you moms-to-be. It'll keep your legs and butt strong as your body changes through pregnancy.
Prenatal Pilates
Pilates is the perfect form of exercise when you're expecting. It works with your changing body by strengthening the trouble zones and stretching out the tight spots. Here are five easy-to-learn Pilates moves to keep you fit while pregnant.
Tracy Anderson's Celebrity Baby-Body Workout
It seems like dancing diva Tracy Anderson trains half of Hollywood these days, and she keeps these celebs fit and toned during their pregnancies, too. Now you can learn three of her signature moves designed to keep moms-to-be feeling and looking their best. These exercises focus on the backside, since as Tracy says, there's no reason your "butt can't look as good as possible, for as long as possible" when pregnant.
10-Minute Strengthening Yoga Series
Prenatal yoga strengthens the body for birth while also stretching the tight muscles often associated with pregnancy. Yoga also helps expectant mothers connect with their breath, an important part of managing labor. Try this 10-minute yoga series, created and led by YAS yoga instructor Amanda Cosindas. It works the legs and opens the hips — just what pregnant women need!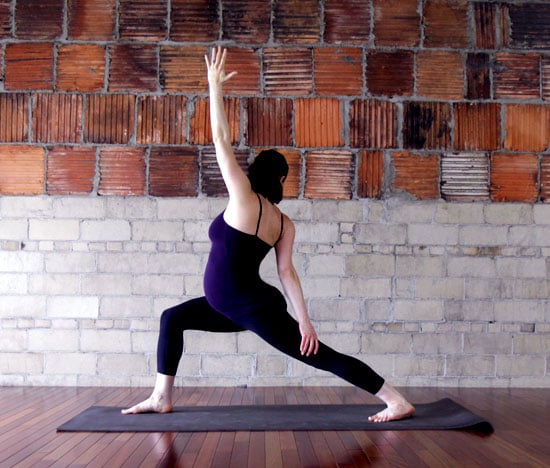 Hip Openers and Hamstring Stretches For Expectant Moms
Here's a yoga sequence that incorporates standing poses to strengthen your lower body while increasing flexibility in your hips and hamstrings.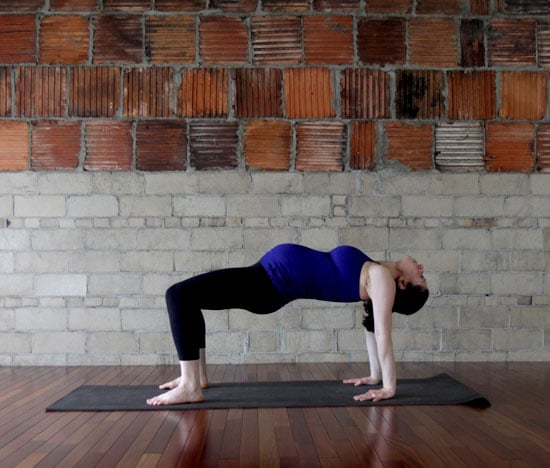 Prenatal Yoga Sequence For Tight Hips and Sore Backs
This relaxing sequence will stretch your hips and back, which should alleviate some of the lower-back or pelvic pain many pregnant women complain of.