Sugar-Free Almond Milk Recipe Made From Almond Butter
This 1-Minute Higher-Protein Almond Milk Recipe Has No Sugar, No Straining, and No Pulp!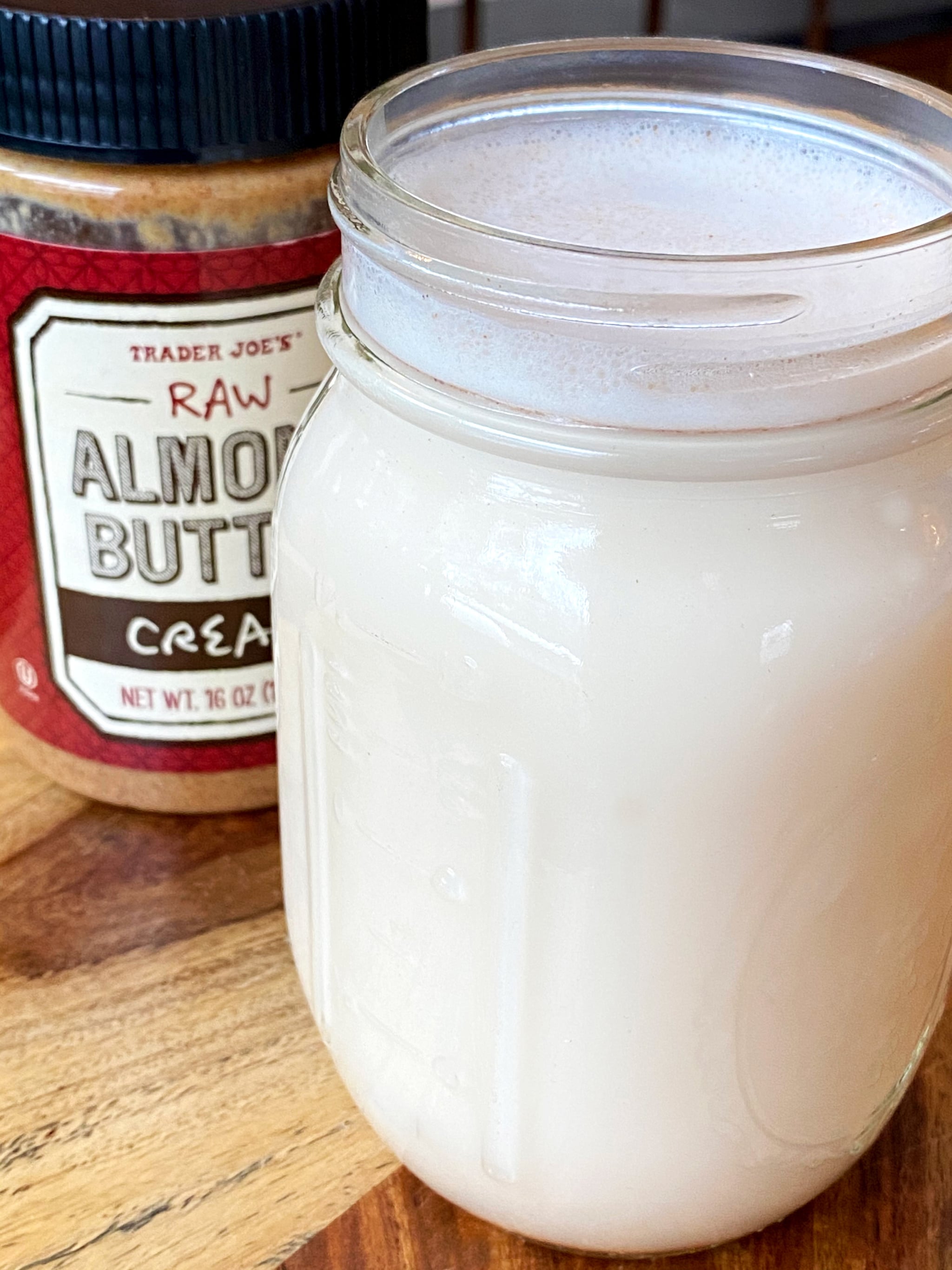 Six months ago, I shifted my diet from high-fat, low-carb vegan to a high-carb, low-fat vegan diet, with a focus on whole foods and limiting processed foods. I stopped eating added oils, and I eat so many veggies, potatoes, rice, and beans. I've gotten leaner, my skin is clearer, and my digestion has improved! I've still been buying a few cartons of plant-based milk since my family drinks them, but I realized they contain a bunch of ingredients I really didn't want like salt, locust bean gum, and gellan gum, and some contain oil.
I wasn't about to start making my own almond or cashew milk by soaking the nuts, then grinding them with water, then straining them through a nut-milk bag — it seemed like a lot of work, a lot of time, and a lot of waste. Then I discovered a supereasy, healthy way to make your own nut milk at home. All you need are almond butter and water. Since store-bought almond butter is already smooth and creamy, it doesn't need to be strained, and I love that there's no leftover pulp!
This homemade almond milk recipe is creamy, mildly sweet, fast, and easy, and it can be jazzed up if you want a different flavor. You can add two to four dates or maple syrup for sweetness, almond extract, cinnamon, cocoa powder, or pumpkin pie spice. This is a great hack when you need a plant-based milk in a pinch or if you only need a small amount and don't want the rest of the carton to go bad in your fridge.
Most brands of almond milk are around 30 calories and offer one gram of protein per one-cup serving. This homemade recipe is similar but offers slightly more protein and also has less sodium. It's not a huge difference, but those small amounts eventually add up!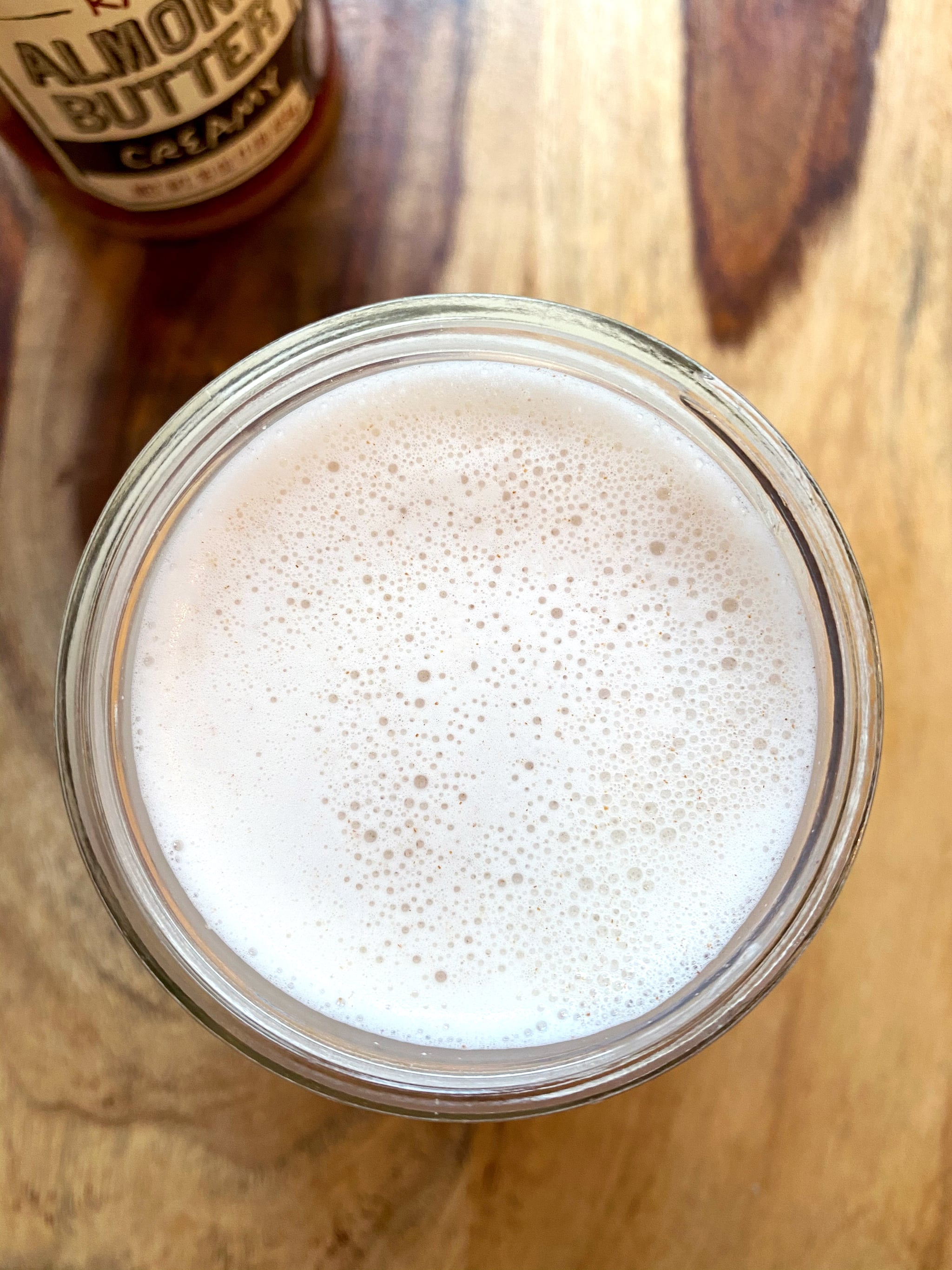 It's also much cheaper. A 16-ounce jar of Trader Joe's Creamy Raw Almond Butter costs $6.50 and makes 84 cups of almond milk — that's $0.08 per cup! If you buy almond milk in the carton, it costs about $4 for eight cups, which is 50 cents a cup — more than five times the price.
Sure, the convenience of opening the carton is great, but really, is throwing almond butter and water in a blender that time-consuming and tedious? I love that it's fresher and there's less waste, too. You can recycle (or reuse!) the one empty jar of almond butter or have to recycle the four cartons of almond milk (that's how many it'd take to make the same amount of almond milk you could make from one jar of almond butter). This is a win-win for your body and the planet! This recipe also works for cashew butter.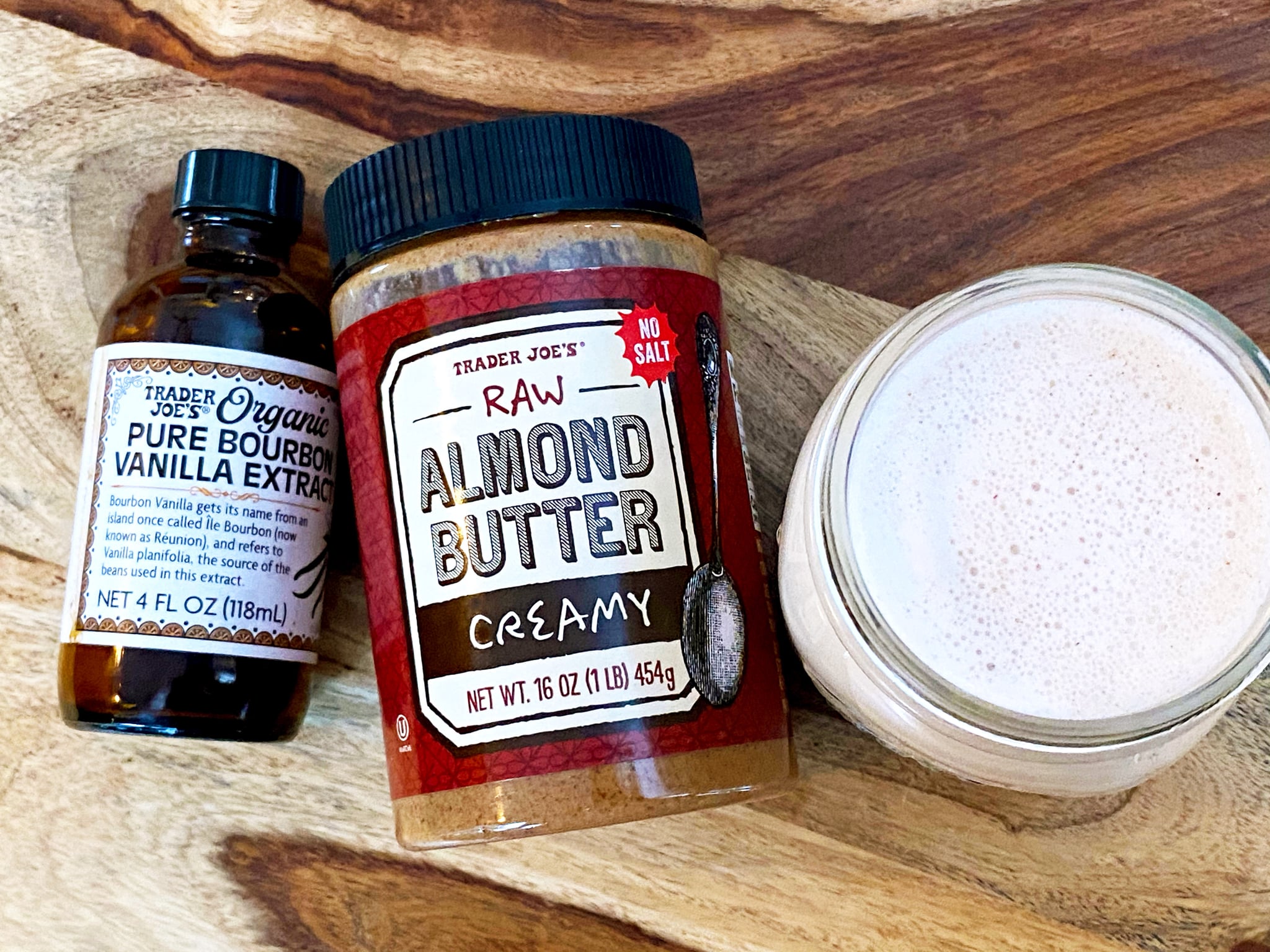 Easy Sugar-Free Almond Milk Recipe
Jenny Sugar, from POPSUGAR Fitness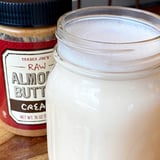 Ingredients
1 tablespoon unsalted creamy almond butter (raw or roasted)
3 cups water (less water yields a creamier consistency)
1/2 teaspoon vanilla extract (optional)
Directions
Place almond butter and water in a high-speed blender.
Blend until super creamy for 30 to 60 seconds; it'll look really white.
Store in the fridge in an airtight glass container such as a mason jar for three to four days.
Here's the nutritional info from VeryWell.com for one cup (one serving):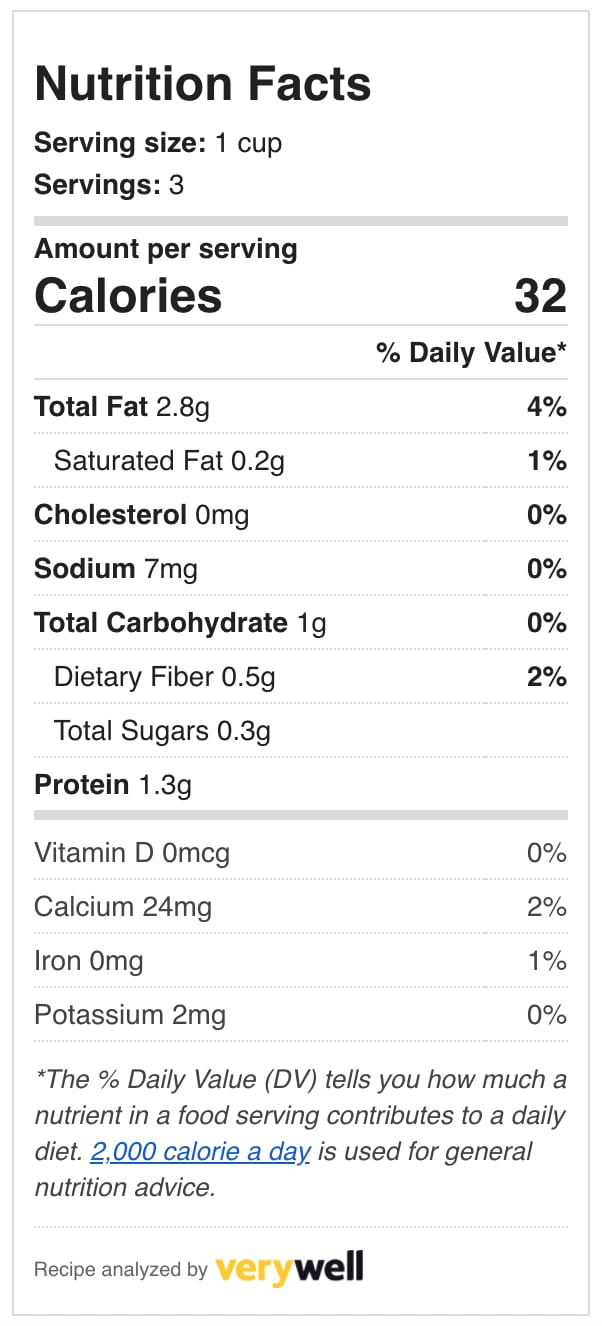 Information
Category

Breakfast/Brunch

Yield

4 servings

Total Time

1 minute, 59 seconds
Nutrition
Calories per serving

32