Trader Joe's Organic Risoni: A Grain-Free Rice Alternative
New Trader Joe's Risoni Rice Alternative Has More Than 3 Times the Protein of Brown Rice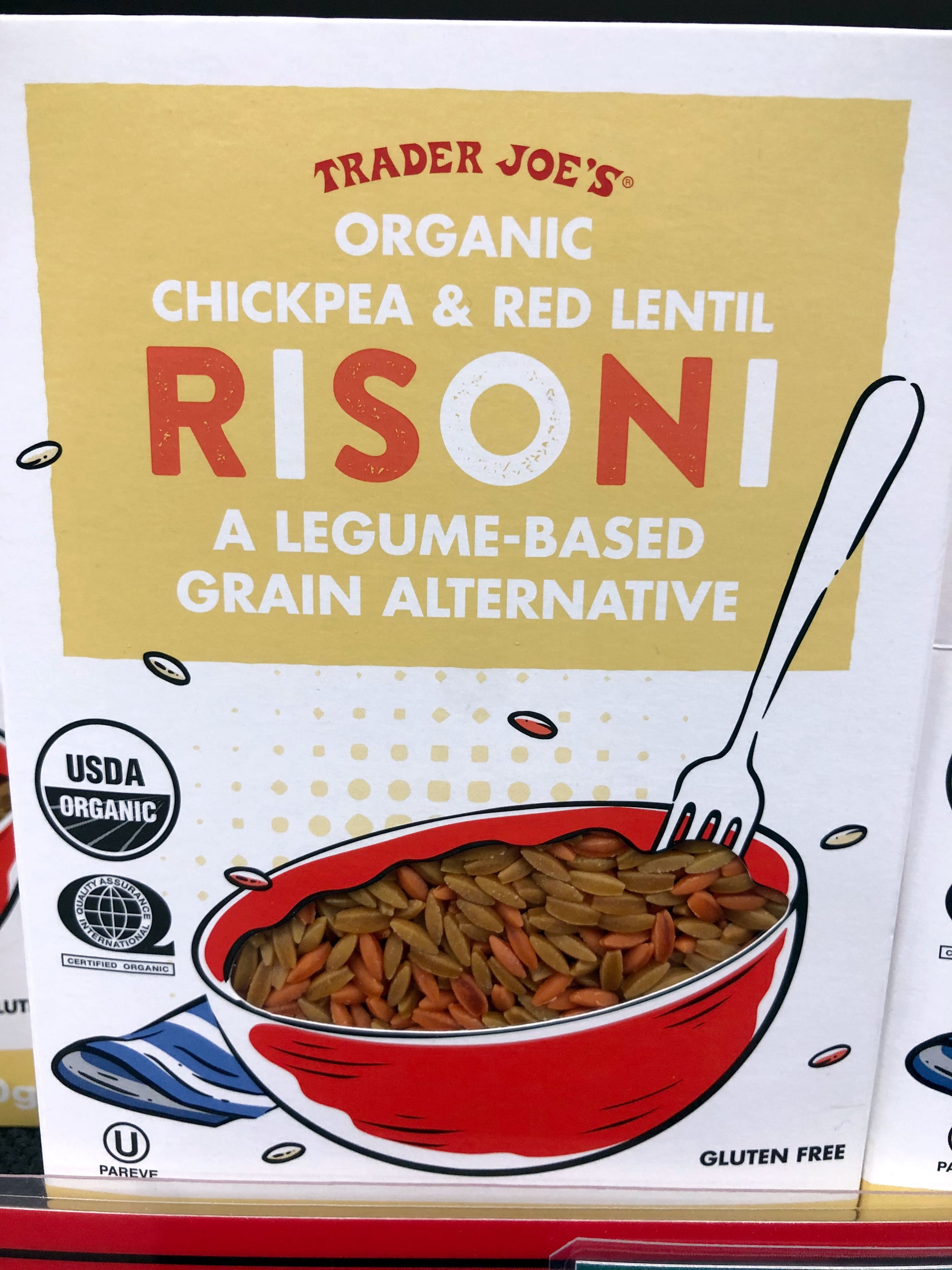 You know how I love new Trader Joe's products! While pushing my cart through the aisles, when considering the shelves next to the grains and beans, my eyes locked on this new gem — Trader Joe's Organic Chickpea and Red Lentil Risoni. It's a rice alternative made with organic chickpea flour and organic red lentil flour, and perfect for people avoiding grains. I loved the dual colors — it looked more fun than plain rice.
As for the nutrition information, a quarter-cup serving is 170 calories, 27 grams of carbs, 3 grams of fiber, and an amazing 10 grams of protein per serving! For comparison, a quarter-cup serving of organic short-grain brown rice has 150 calories, 35 grams of carbs, and 3 grams each of fiber and protein.
Although this Risoni is slightly higher in calories, it's lower in carbs and offers over three times the amount of protein! A serving of Risoni also offers 15 percent of your daily iron and 10 percent of your daily potassium.
Risoni reminded me of Right Rice, but this only contains two ingredients — organic chickpea flour and organic red lentil flour — while Right Rice is also made with rice flour, pea flour, and salt.
If you're gluten-free, grain-free, and love plant-based products, head to Trader Joe's and grab a box. It's just $3 and would be great served with curry, stir fry, beans, or in a soup.
Prices and products may vary by Trader Joe's location.