These UV Sanitizers Keep My Toothbrush Clean at Home and on the Go
As POPSUGAR editors, we independently select and write about stuff we love and think you'll like too. If you buy a product we have recommended, we may receive affiliate commission, which in turn supports our work.
I used to share one tiny bathroom with two roommates, and I was fully grossed out by how close my toothbrush was to the toilet, shower, and other people's brushes.
Traveling was another factor that played into my toothbrush concern. I've tried basic toothbrush traveling cases, but they'd quickly get moldy from all the locked-in moisture — so, I gave up on them for good.
If using a new toothbrush every day was sustainable, trust me, I would. But instead, I've stocked up on UV toothbrush sanitizers — both portable and home-friendly — that keep my toothbrush clean and keep me happy.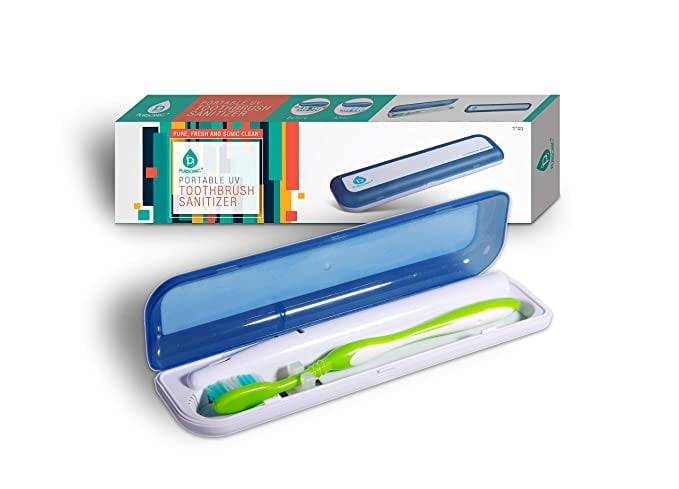 Pursonic S1 Portable UV Toothbrush Sanitizer
With the Pursonic S1 Portable UV Toothbrush Sanitizer ($11), I can finally trust that my toothbrush is keeping clean throughout my many adventures. This carrying case is advertised to kill 99.9 percent of the germs and bacteria on your toothbrush thanks to ultraviolet light bulbs. Just pop your toothbrush in, and the light turns on for five minutes — the device should turn off on its own once the time is up.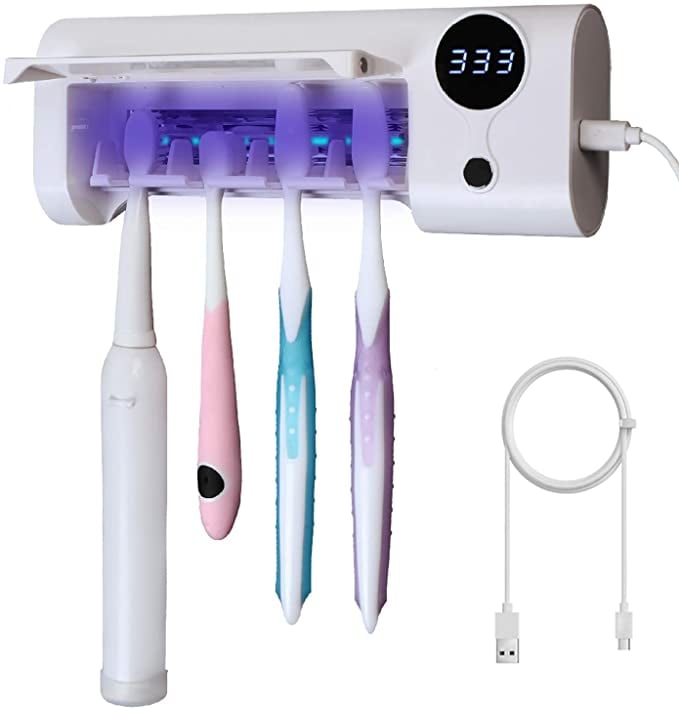 SHUKAN UV Toothbrush Sanitizer
Another ultraviolet cleaning option — but this time, one the whole family can use — is the SHUKAN UV Toothbrush Sanitizer ($27). Just mount this device on your bathroom wall or mirror using the double-sided adhesive protective film, and clean up to four toothbrushes (electric or manual!) at once.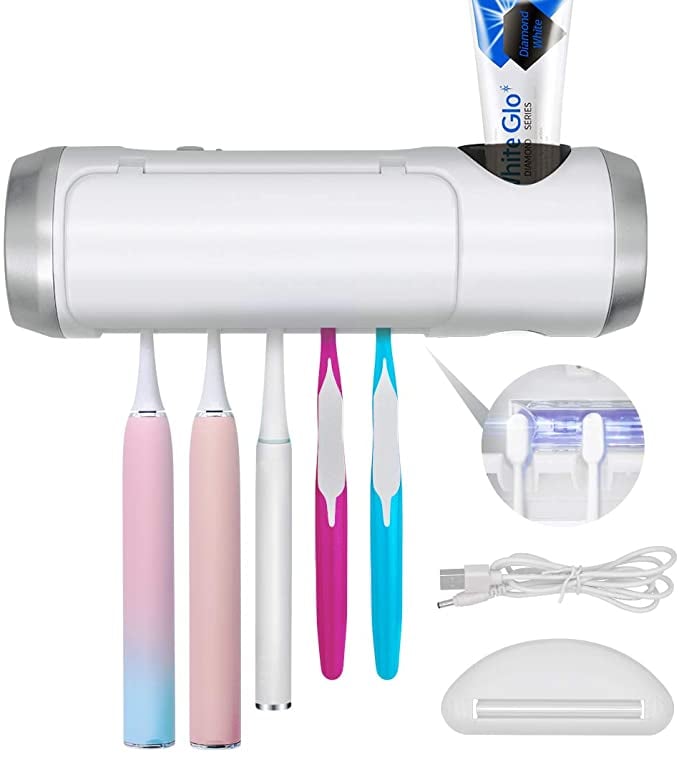 SARMOCARE Toothbrush Sanitizer
What makes the SARMOCARE Toothbrush Sanitizer ($30) stand out from UV competitors is its built-in fan that's said to accelerate airflow within the toothbrush cabin and prevent wetness from adding to any bacteria buildup. Plus, it can hold five toothbrushes and has a toothpaste dispenser, too.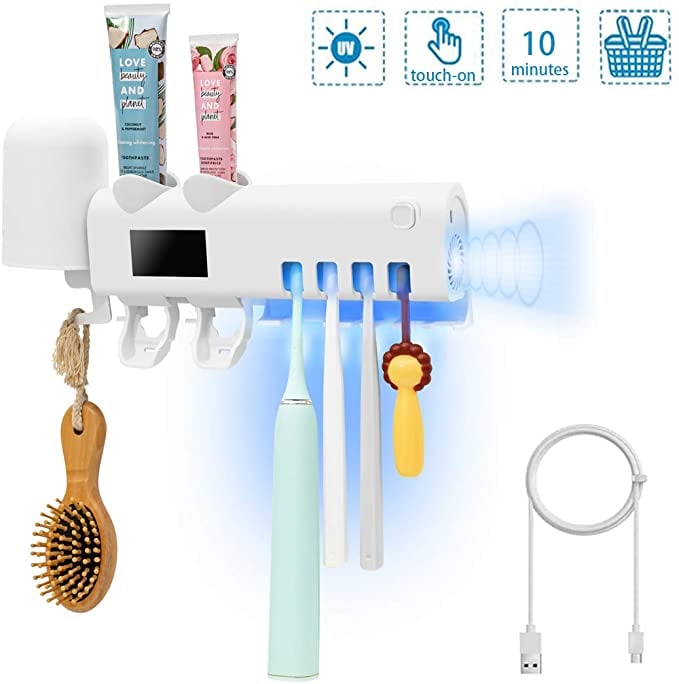 SHUKAN Toothbrush Holder with 2 Toothpaste Dispensers
EVEMANT Portable Mini Toothbrush Sterilizer Case