Vegan Protein Smoothie Bark Recipe
This Protein-Smoothie Bark Is Sugar Free and Vegan, and It Tastes Like Ice Cream!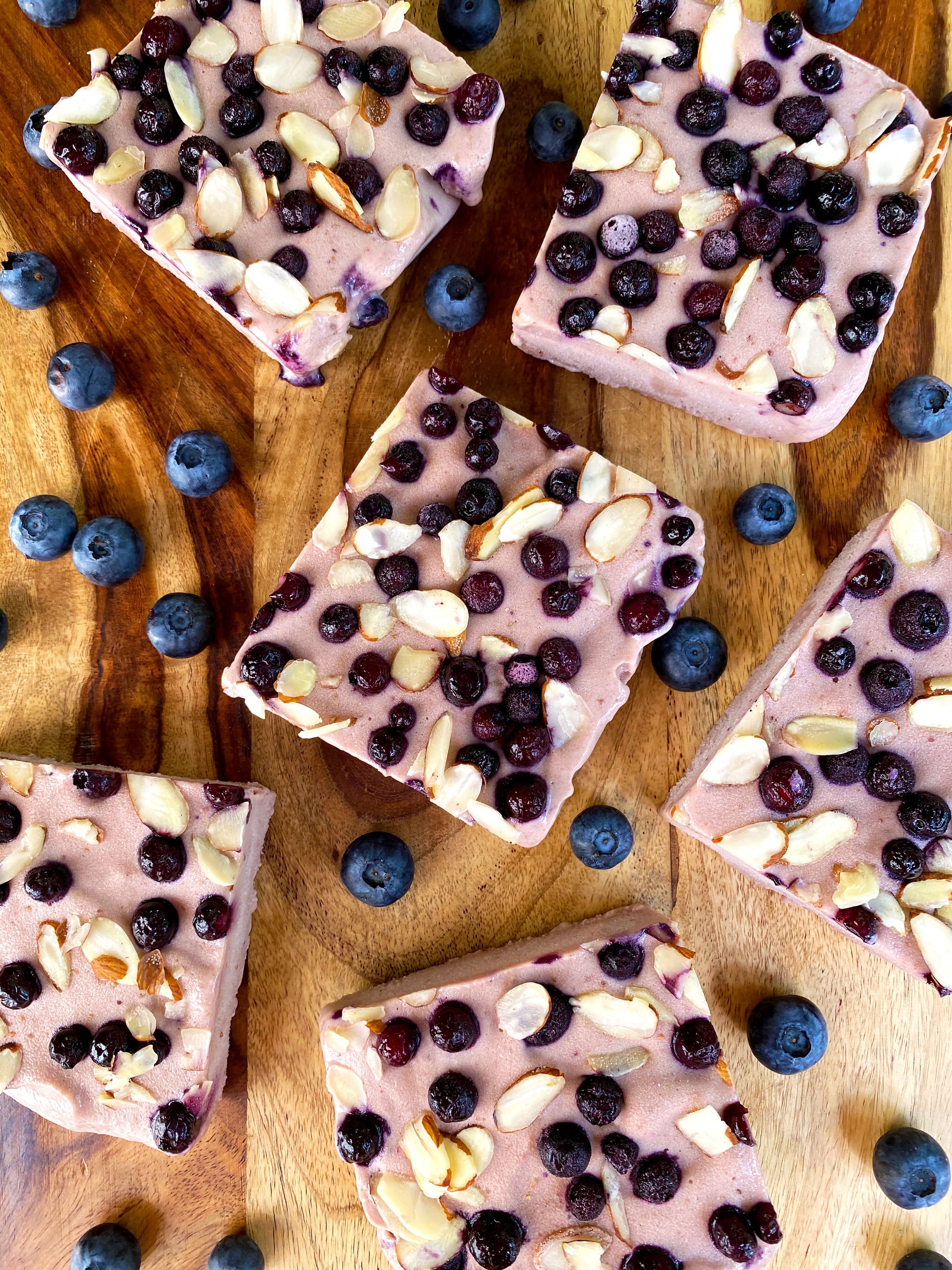 If you love sipping on fruit smoothies and dipping your spoon into gorgeously designed smoothie bowls, here's a new and exciting way to satisfy your sweet cravings: smoothie bark.
Similar to frozen fruit nice cream, this vegan bark is made just like a smoothie, but instead of sipping the drink, you spread it out in a pan, add toppings and freeze, then cut it so you have squares you can bite into or enjoy with a spoon.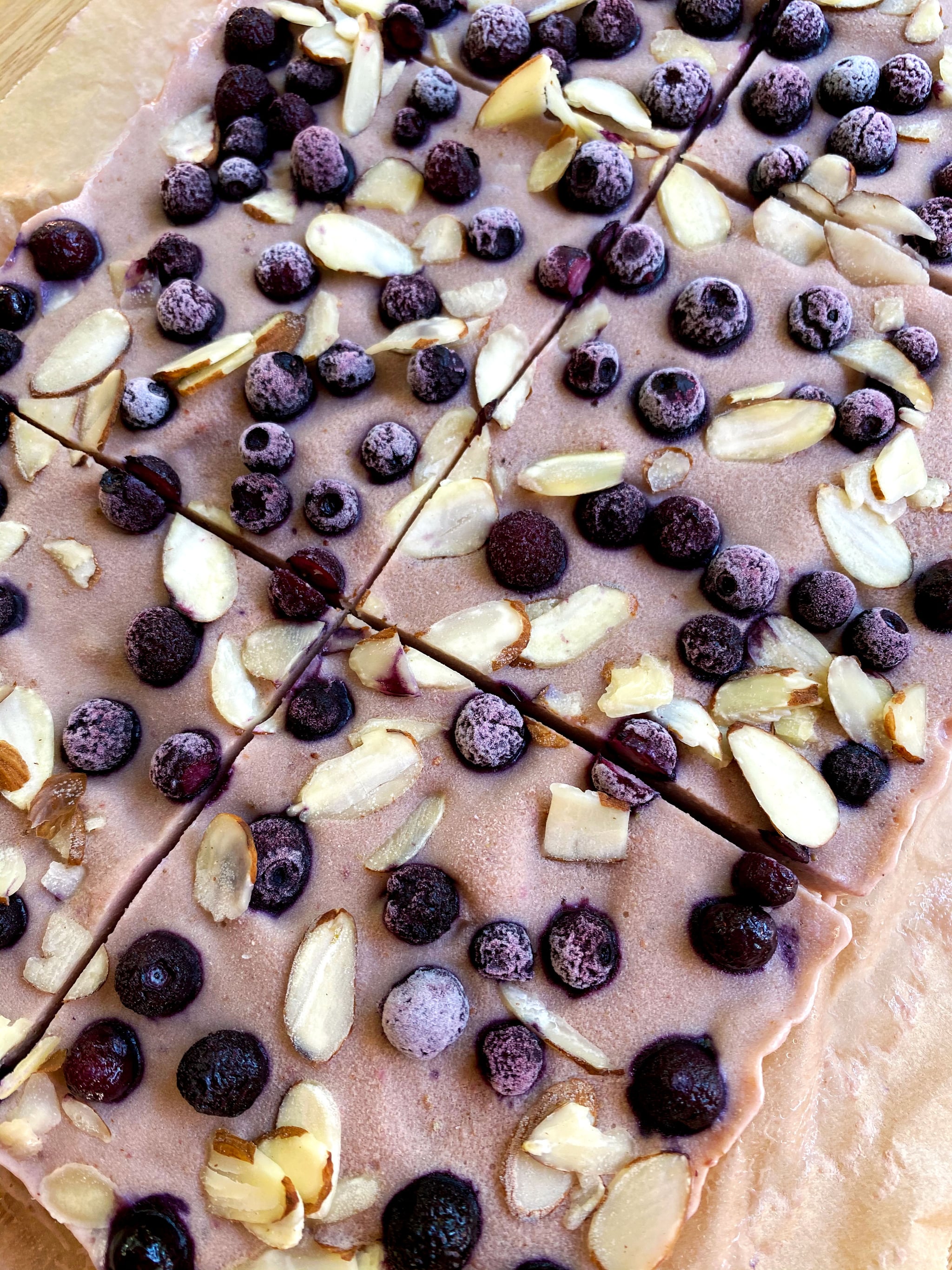 This bark reminds me of eating ice cream cake, but is much healthier, and you can switch up the ingredients for endless variety. Since I'm avoiding sugar, I went with frozen blueberries and sliced almonds, but you can make it more exciting with granola, chocolate chips, crumbled cookies, or cut up vegan peanut butter cups. I like that each person in my family can decorate a section the way they want to.
Once piece of this vegan protein smoothie bark is 119 calories, and offers 3.7 grams of fiber and 5.1 grams of protein. Although I created this recipe to satisfy dessert cravings, it's healthy enough to enjoy for breakfast with some avocado toast, or as an afternoon snack. The base of this smoothie bark is bananas and strawberries but feel free to swap in your favorite fruits. Mango-pineapple would be amazing, or cherry-blueberry. Have fun getting creative!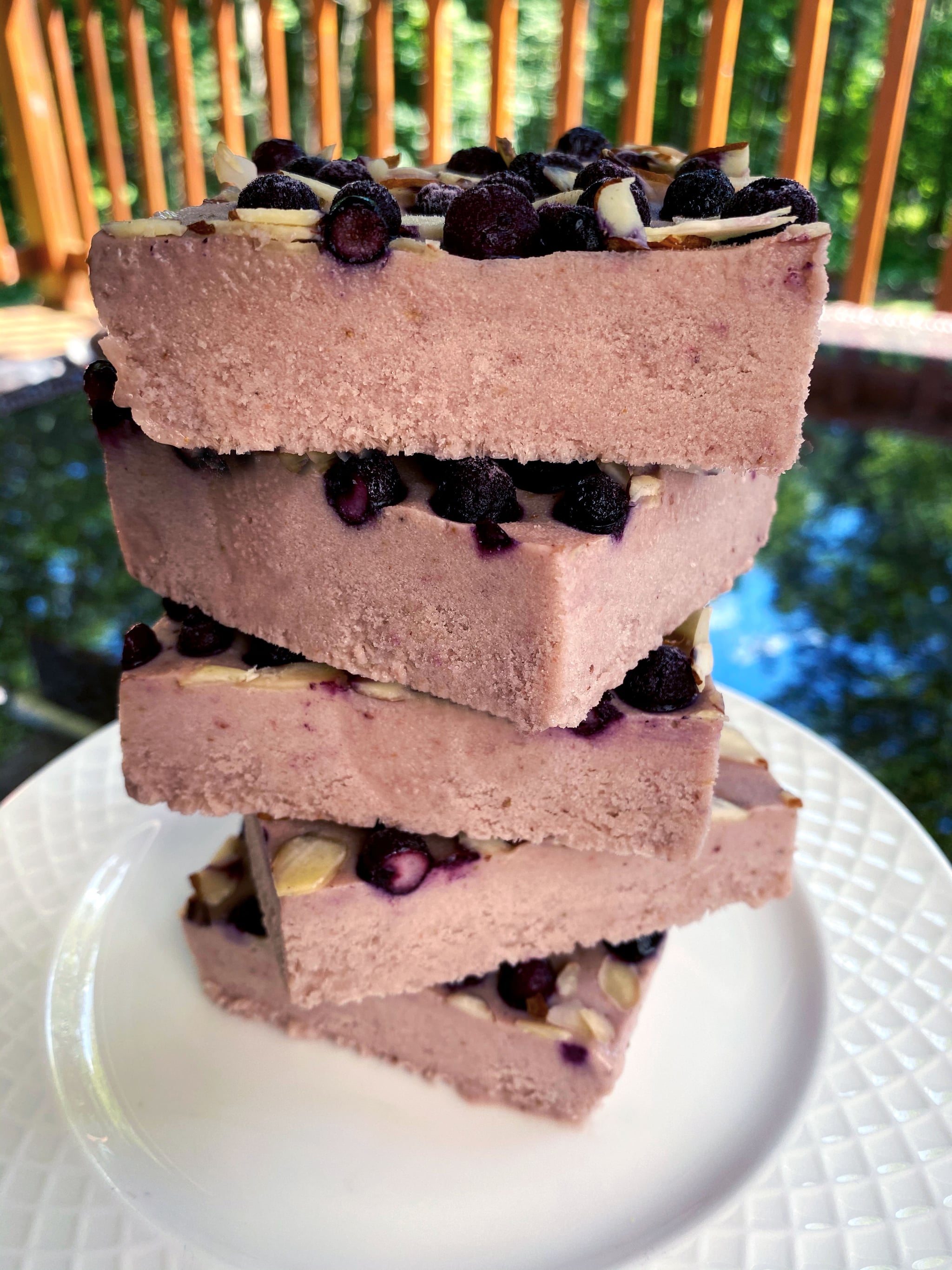 Vegan Protein Smoothie Bark
From Jenny Sugar, Fitness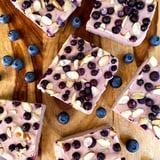 Ingredients
1 1/4 cups unsweetened vanilla soy milk
2 large frozen bananas
2 1/4 cups frozen strawberries (12 oz. bag)
1 serving plant-based vanilla protein powder (I used Orgain)
1 cup mixed fruit (for topping)
1/4 cup nuts (for topping)
Directions
Line an 7 x 11 pan with parchment paper.
Place all the ingredients except for the toppings in a high-speed blender (I used a Vitamix) or a food processor.
Puree until a thick smooth texture forms, similar to soft serve ice cream.

Spread it evenly into the pan, add toppings and freeze for at least four hours or overnight.

Remove pan from the freezer and thaw on the counter for about 10 minutes. Cut into six pieces and enjoy!
Here's the nutritional information for one square: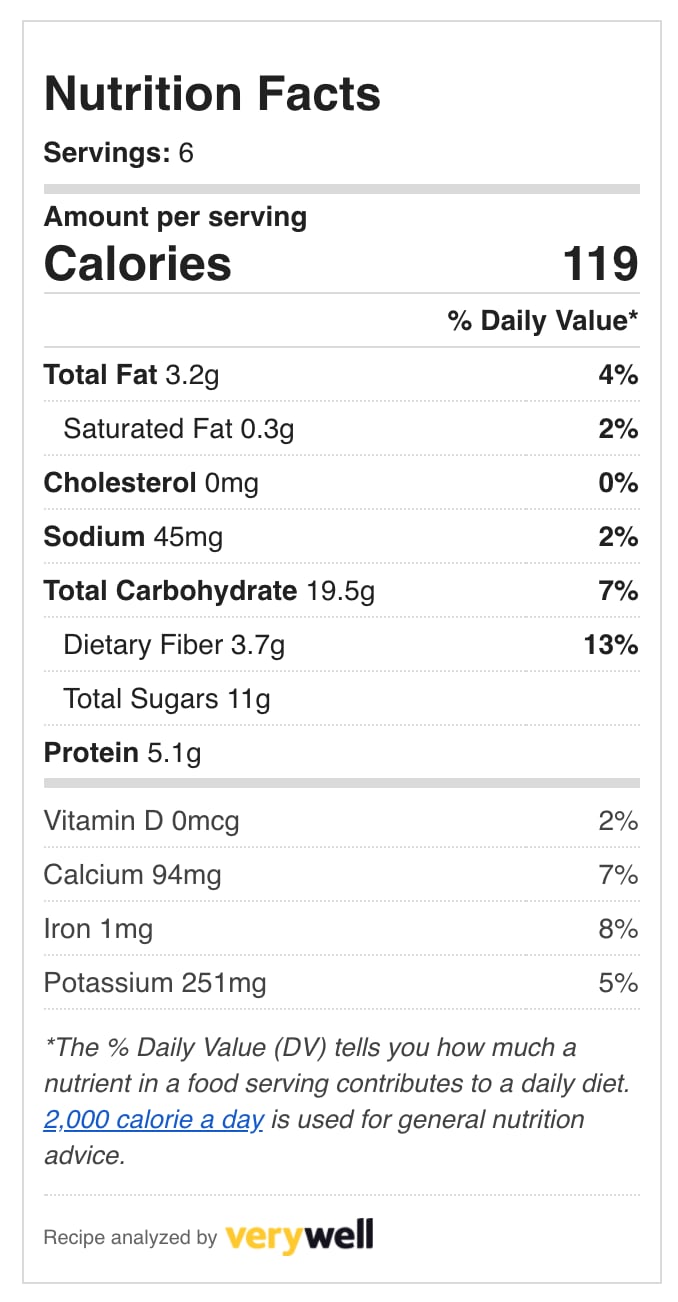 Information
Category

Desserts, Ice cream

Yield

6 servings

Prep Time

10 minutes

Cook Time

4 hours

Total Time

4 hours, 9 minutes, 59 seconds
Nutrition
Calories per serving

119