What Is Plant-Based Whole30 Program?
Whole30 Just Launched a New Plant-Based Program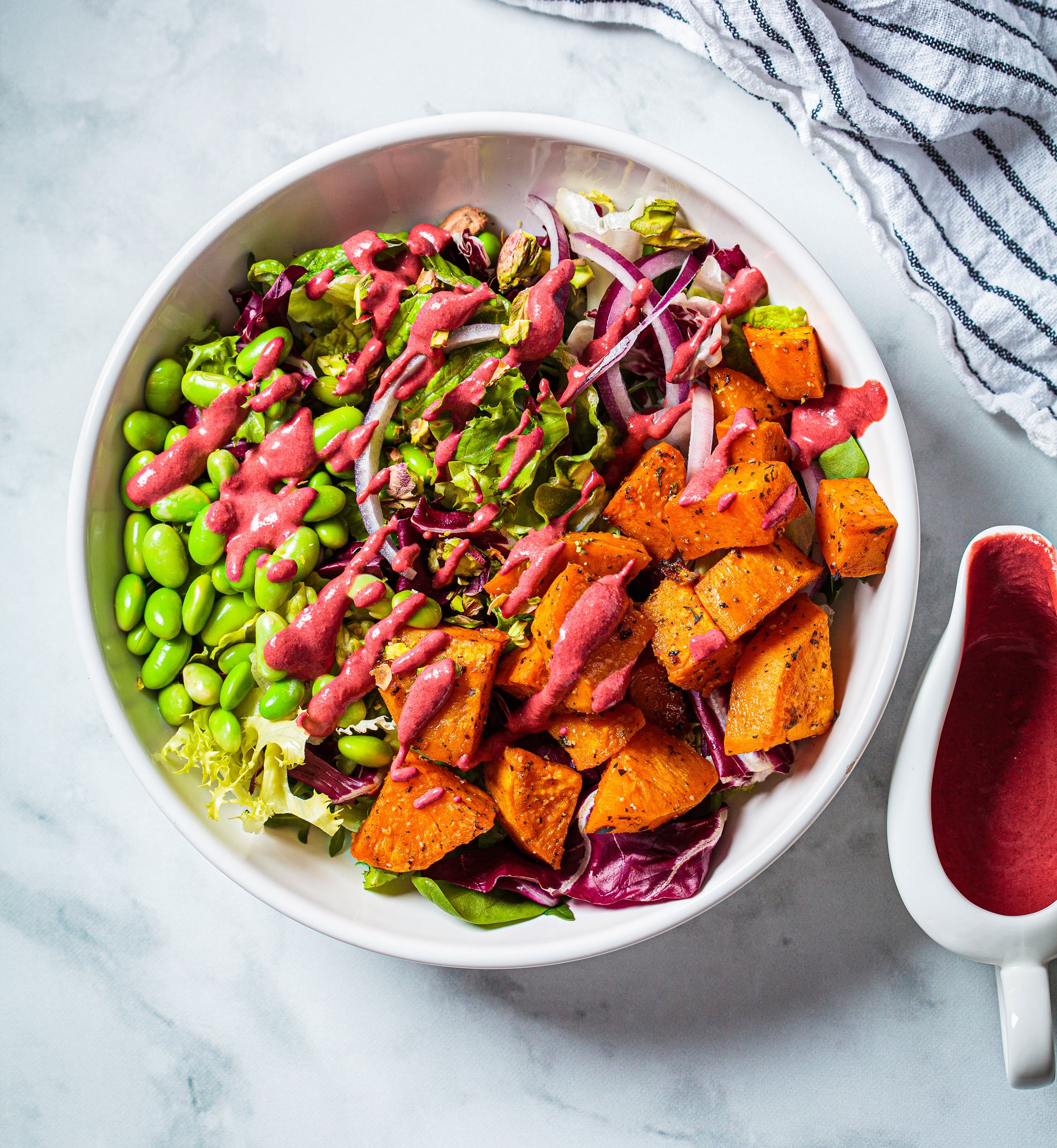 The popular Whole30 program has been around since 2009, but there wasn't a specific program for those who follow a vegetarian or vegan diet — until now. The new Plant-Based Whole30 program just launched, and it's perfect for those who don't eat meat or eggs but still want to get the benefits of trying Whole30.
As with the original Whole30 program, this is a reset or elimination diet designed to help you determine food sensitivities (like dairy or gluten), or to figure out which foods may not be making you feel your best (like sugar).
A few differences between the original Whole30 and Plant-Based Whole30 programs are that beans, peanuts, and soy products are on the yes list! Keep reading to learn the details of what you can and can't eat on a Plant-Based Whole30 diet, the Plant-Based Whole30 rules, and what to do at the end of the 30 days in the reintroduction phase.
What Foods to Eat on the Plant-Based Whole30 Program?
Vegetables (includes potatoes and squash)
Fruits (fresh and dried)
Legumes, lentils, pea (includes hummus)
Minimally processed forms of soy (edamame, tofu, tempeh, miso, unsweetened soy milk, and soy yogurt)
Nuts and seeds (includes almond flour, coconut flour, nut butter, and tahini)
Natural plant-based fats (includes avocado, coconut milk, and olive, coconut, and avocado oils)
Whole forms of plant-based protein powder (pea, hemp, pumpkin, and chia)
Minimally processed plant-based meats (approved brands include Abbot's Butcher and Big Mountain Foods)
Minimally processed nondairy products (includes unsweetened nondairy milks, yogurt, creamer, and cheese)
Herbs, spices, and seasonings, as well as nutritional yeast, hot sauce, coconut aminos, vinegar, and fruit juice
What Foods to Avoid on the Plant-Based Whole30 Program?
Animal protein (meat, poultry, fish, shellfish, eggs, or collagen)
Dairy products (milk, butter, yogurt, sour cream, ice cream, ghee, clarified butter)
Grains (oats, wheat, millet, corn, rice, barley, bulgur, sorghum, quinoa, buckwheat, and amaranth)
Highly processed forms of soy (soybean oil, textured soy protein, textured vegetable protein, soy protein isolate, soy protein concentrate, and soy flour)
Added sugar, real or artificial (includes but isn't limited to white or brown sugar, maple syrup, honey, coconut sugar, agave, date syrup, stevia, monk fruit, and xylitol)
Alcohol
Carrageenan or added sulfites
What Are the Plant-Based Whole30 Rules?
The Plant-Based Whole30 Rules are very simple.
For 30 days, you eat the foods on the approved list, and eliminate the foods on the foods-to-avoid list.
You cannot recreate baked goods, treats, or "foods with no brakes" by using foods on the approved list. That means no bread or tortillas made from almond flour, ice cream made with fruit and plant milk, or brownies made with banana and almond butter. This also means no vegan pizza crust made from cauliflower, no waffles made from shredded potatoes, and no pancakes, cookies, or muffins made from coconut flour. Skip the chips, deep-fried french fries, and any compatible foods you already know that personally promote cravings or mindless overconsumption (like dried fruit, nuts, or nut butters).
And for the entire 30 days, you're not allowed to step on a scale or take any body measurements. Whole30 is about so much more than weight loss, and they want you to focus on the other health benefits you'll hopefully experience like increased energy or better digestion.
Plant-Based Whole30 Reintroduction Phase
Following the 30-day elimination part of Plant-Based Whole30, which is known as phase one, you'll enter phase two, a six- to 30-day period of reintroduction. This is the period when you bring back the foods you've eliminated, one at a time, to see how your body reacts. You can choose to reintroduce just the non-animal products such as grains and sweeteners. Or if you are not vegan or vegetarian, you can choose to include animal products in your reintroduction phase — it's up to you!
Plant-Based Whole30 Resources