If you want to see results from your workouts, you need to make sure you're properly fueling your body before and after each session. Your body uses certain nutrients during a workout, which then need to be replenished quickly so your muscles can adequately recover and rebuild. But while you probably know that getting in some protein is key, it's not the only nutrient you need — and even so, how do you decide exactly what to eat? To help with this dilemma, POPSUGAR went straight to the source, asking five personal trainers what they eat after a workout. Find your new go-to foods ahead.
Rice Cakes With Nut Butter
"During a workout, your muscles are being broken down for energy, which is why a mix of carbohydrates and protein is great for an optimal recovery," Sarah Pelc Graca, NASM-certified personal trainer and founder of Strong With Sarah, told POPSUGAR. To aid in her muscle recovery, Pelc Graca often opts for rice cakes with a nut butter like peanut butter or almond butter. She also loves a glass of chocolate milk for its mix of protein and carbs.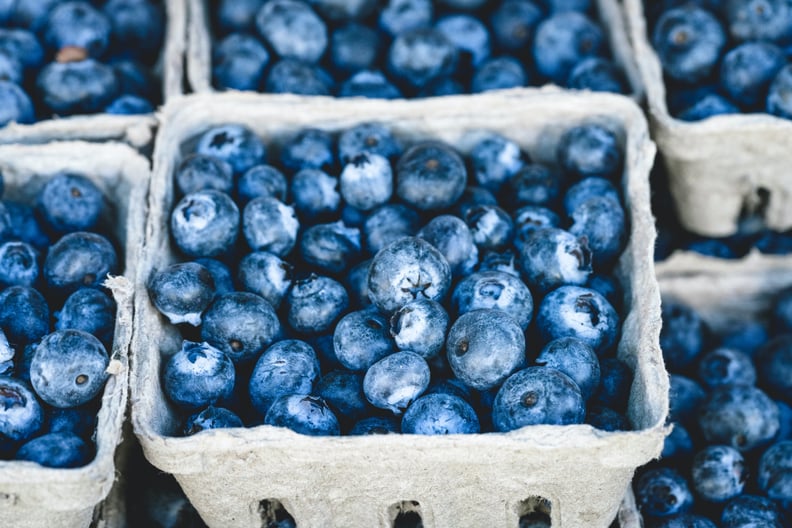 Wild Blueberry Protein Shake
A protein shake is a popular post-workout choice, but NCCPT-certified personal trainer Joe Sans, inventor and founder of Tension Toner, makes no ordinary shake. His recipe includes a cup of frozen wild blueberries, a tablespoon of MCT oil, unsweetened vanilla almond milk, hemp protein powder, one to two tablespoons of magnesium-rich raw cacao powder, two tablespoons of almond butter, a frozen parsley cube for some veggies, and sometimes half a banana to add some sweetness. "It is filling, nutritious, and helps your body recover, from your muscles down to the cellular level," Sans told POPSUGAR.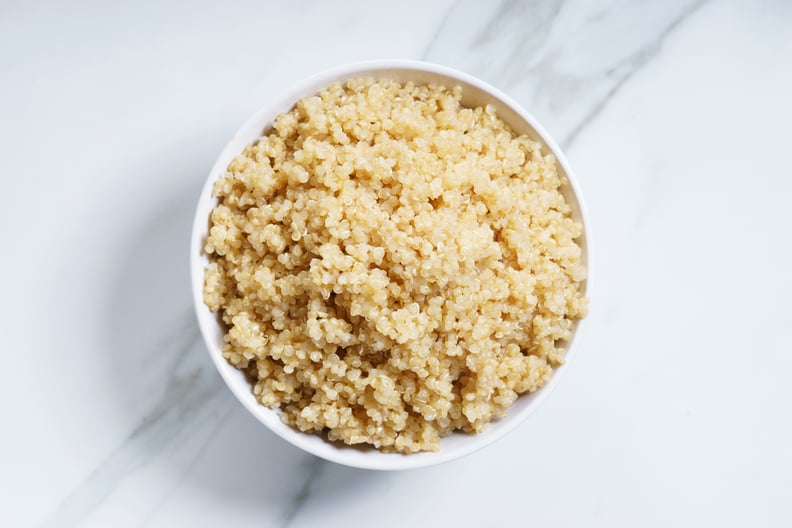 Quinoa Bowl With Spinach, Black Beans, and Shredded Turkey
What you eat after your workout today can impact your workout tomorrow. "Recovery after a workout is just as important as the work," Laura Williamson, NASM-certified personal trainer and founder of Bare Fitness, told POPSUGAR. She opts for a quinoa bowl with spinach, black beans, and shredded turkey. This combination provides the protein, carbs, potassium, and sodium needed to repair your muscles and replenish your glycogen stores so you can keep up your routine, Williamson explained.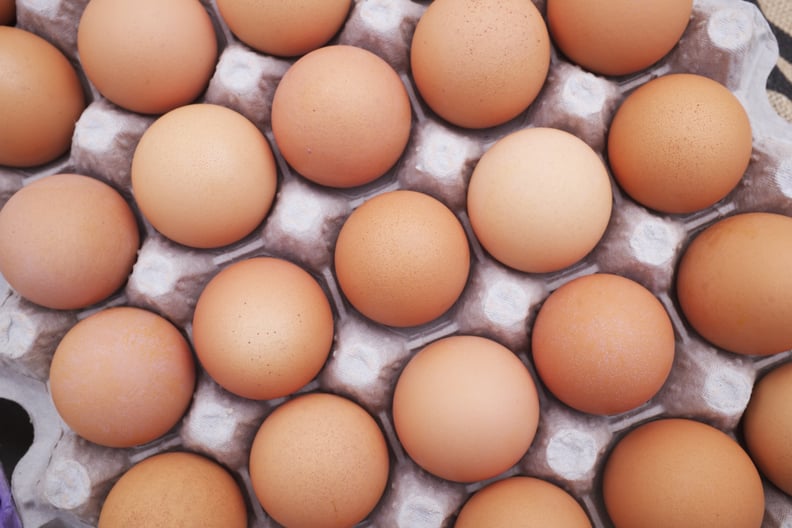 Hard-Boiled Eggs
Sarah Bowmar, ISSA-certified personal trainer and owner of Bowmar Nutrition, makes sure to pack in the protein after her strength-training workouts. "Eating a high-protein meal after a workout will begin to repair the muscle fibers broken down during your lift and give you optimal results," Bowmar told POPSUGAR. She most often reaches for a protein shake or eggs — hard-boiled eggs, specifically, are the perfect on-the-go snack, whether you work out before breakfast or in the afternoon or evening.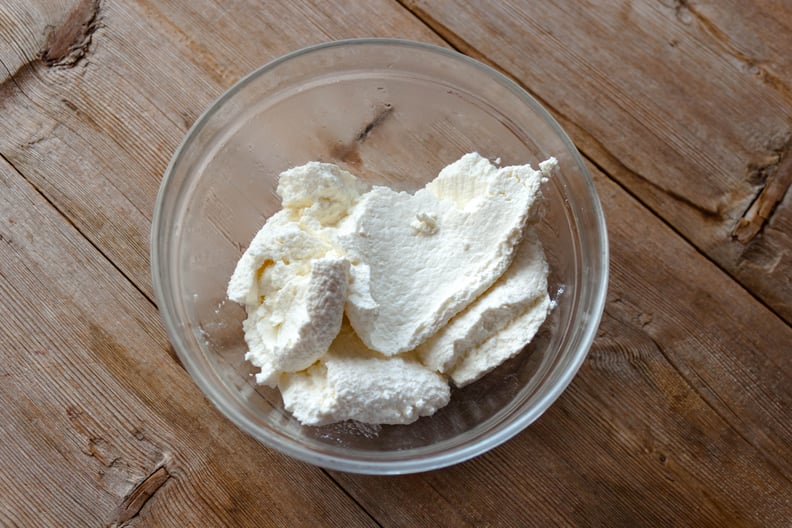 Almond Milk Ricotta Wrap With Chia Seeds and Fruit
Ilana Milstein, ACE-certified personal trainer and owner of No Excuses Training, explained that she always tops off her workout with a cup of coffee with nut milk, some fruit, and some form of high-fiber starch. Currently in the lineup: a wrap filled with almond milk ricotta, chia seeds, and fruit. "The fiber from the fruit, wrap, and chia seeds helps keep me feeling full until lunch, and the protein in the almond milk ricotta fuels the muscles that were just used," Milstein told POPSUGAR.