Shining a Spotlight on 7 Newly Elected Women Politicians You Should Know About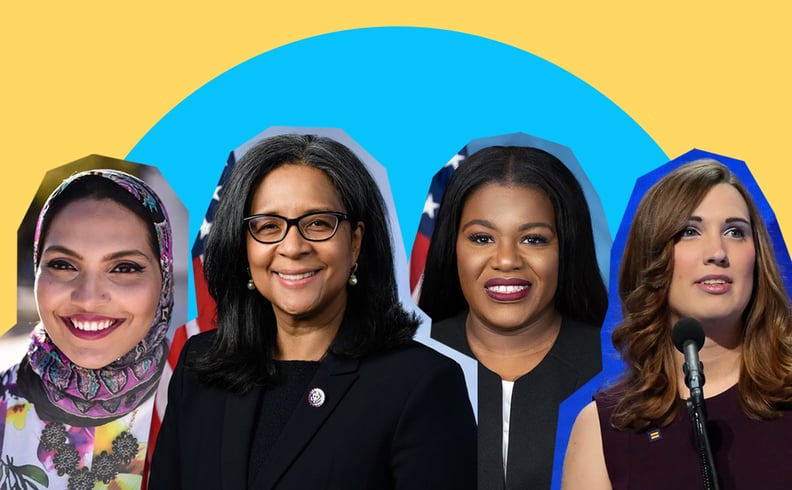 As it often goes, much of our political attention in 2020 was laser-focused on the presidential race, so much so that we haven't adequately celebrated the history-making strides women politicians made on the local and national level during the pivotal election year. In fact, a record number of women (144, to be exact) are currently serving in the Senate and House of Representatives, comprising 27 percent of Congress.
There's certainly room for much improvement on that number — women make up 50.8 percent of the US population as a whole, after all — but it's a noticeable increase from the mere 96 congresswomen who were elected to serve just a decade ago. Plus, there are dozens more recently sworn-in women mayors, state senators, and governors making an impact on their communities right this very moment.
So, who are some of these glass-ceiling smashers, and what issues are they tackling while in office? We're glad you asked, because we're shining a well-deserved spotlight on seven newly elected women politicians in honor of Women's History Month. Ahead, learn all about the openly transgender state senator pushing for affordable healthcare, the representative who filled the late John Lewis's congressional seat, the Muslim county commissioner helping her constituents thrive, and many others.
01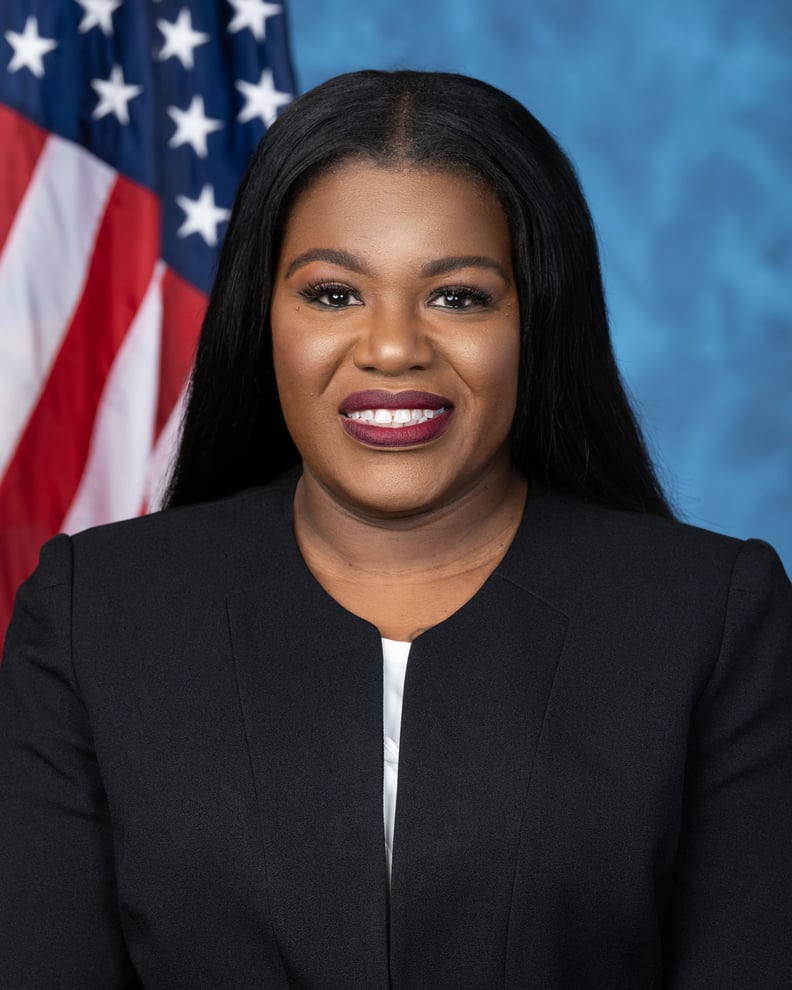 Cori Bush, US Representative From Missouri
Notable Distinctions
Missouri's first Black congresswoman
First woman to represent Missouri's first congressional district
Issues She's Passionate About
A St. Louis native and registered nurse, Bush is committed to serving "regular, everyday people" by pushing for universal healthcare, higher minimum wage, education equity, and both criminal-justice and police reform, among other causes. Bush describes herself as a politivist (politician and activist), and she was front and center at the Ferguson Black Lives Matter protests that followed the fatal shooting of Michael Brown by police officer Darren Wilson in 2014, enduring police brutality herself and tending to the injured for over 400 days.
Just eight days after being sworn in as the US representative for Missouri's first congressional district and being welcomed into "The Squad," Bush formally introduced a resolution demanding the investigation and possible expulsion of Republican colleagues who sought to overturn the presidential election, thereby inciting the Jan. 6 Capitol insurrection. More recently, she proposed an amendment to restore voting rights to incarcerated individuals and worked with Rep. Jamaal Bowman and Sen. Elizabeth Warren to pioneer a plan for improving the care economy.
How to Stay Updated With News About Her
Follow her on Instagram (@CoriBush), Twitter (@coribush), and Facebook (@RepCori), and check out her page on the House of Representatives website.
02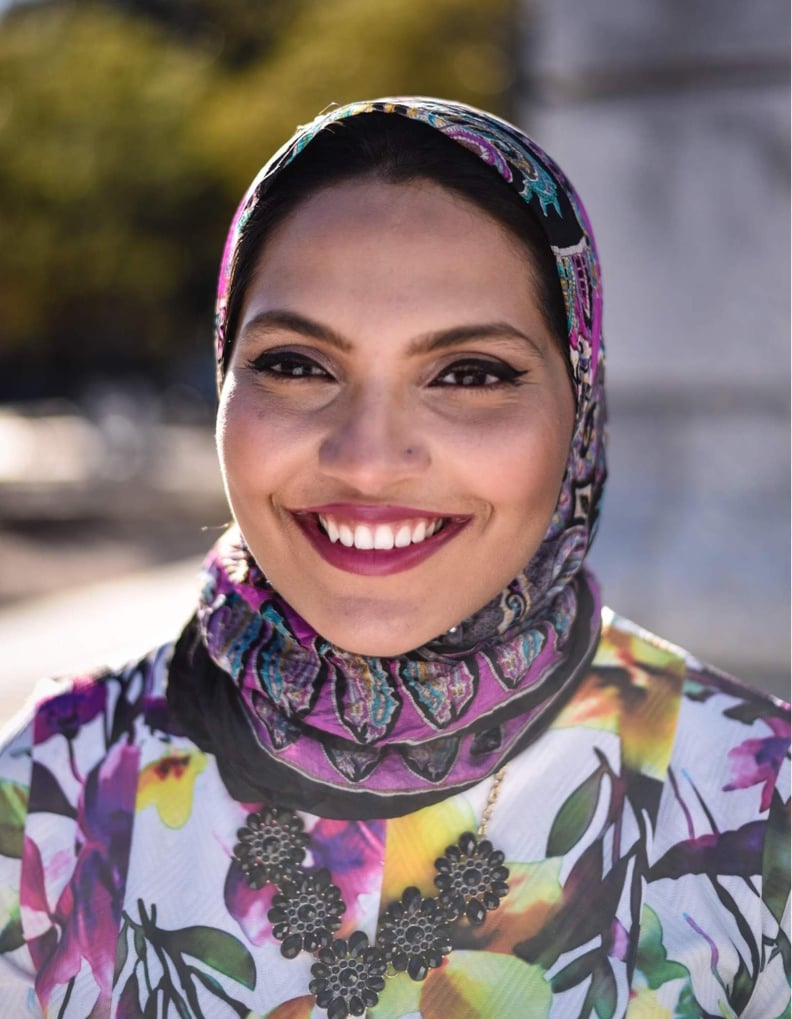 Nida Allam, Durham County Commissioner
Notable Distinctions
First Muslim American woman elected to office in North Carolina
Issues She's Passionate About
After three of her Muslim American friends were tragically shot and killed in their home by a neighbor, Allam committed her life to politics "so that others don't have to suffer the pain [her] community did." In 2016, she worked as a political director for Bernie Sanders's presidential campaign before serving as third vice-chair of the North Carolina Democratic Party and later as chair of the Durham Mayor's Council for Women. Allam chose to run for county commissioner to better manage her county's budget and establish education funding as a top priority.
In her new role, Allam is passionate about fighting poverty, holding both law enforcement and government officials more accountable, securing high-quality education for all, and creating a more inclusive community where "every single voice feels heard and when residents have access to the resources they need to thrive." She regularly participates in speaking engagements — from Instagram Lives to panels and podcasts — to educate constituents and followers about important issues like immigration, racial inequities, voting, and holding office as a woman of color.
How to Stay Updated on News About Her
Follow her on Instagram (@nidaallam), Twitter (@NidaAllam), and Facebook (@NidaAllamNC), and check out her page on the Durham County website.
03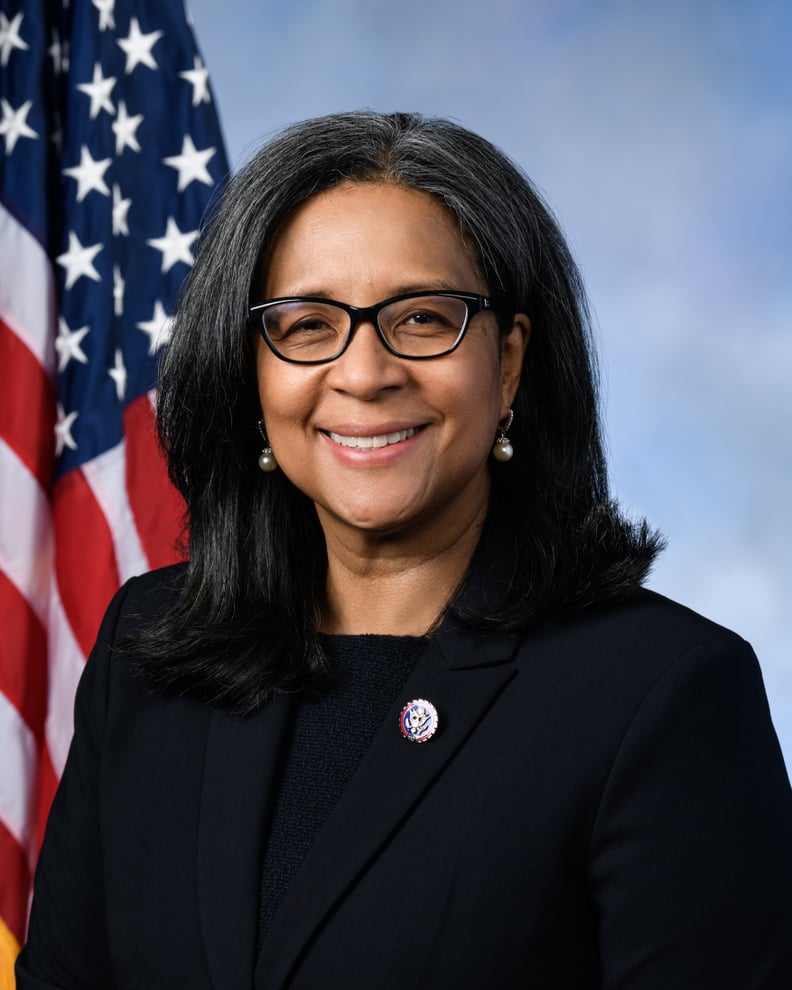 Marilyn Strickland, US Representative From Washington
Notable Distinctions
First Black Congress member from Washington
One of the first three Korean American congresswomen
Issues She's Passionate About
Born in Seoul, South Korea, Strickland proudly displayed her heritage while being sworn into Congress by wearing a traditional Korean hanbok to the ceremony. As the mayor of Tacoma, WA, from 2010 to 2018, she worked diligently to dig the city out of a recession by investing in transportation infrastructure, ultimately creating more than 40,000 new jobs. Now, her top priorities as a US representative for Washington's 10th congressional district include protecting Social Security and Medicare, funding clean energy, supporting a national policy for paid family leave, reforming the criminal-justice system, and generating even more job opportunities.
Lately, Strickland has used her platform to denounce the recent surge in anti-Asian hate crimes, working with other members of the Congressional Asian Pacific American Caucus to push for the No Hate Act. If passed, this would increase local government funding for preventing, reporting, and tracking these hate crimes. Following the Atlanta spa shootings on March 17, Strickland spoke on the House floor to demand accountability and denounce the violent incident. She has also worked with more than 140 of her colleagues to introduce the Abortion Is Health Care Everywhere Act, which would authorize the use of foreign-aid funds for reproductive healthcare services, including abortion care, overseas.
How to Stay Updated on News About Her
Follow her on Instagram (@repstricklandwa), Twitter (@RepStricklandWA), and Facebook (@RepStricklandWA), and check out her page on the US House of Representatives website.
04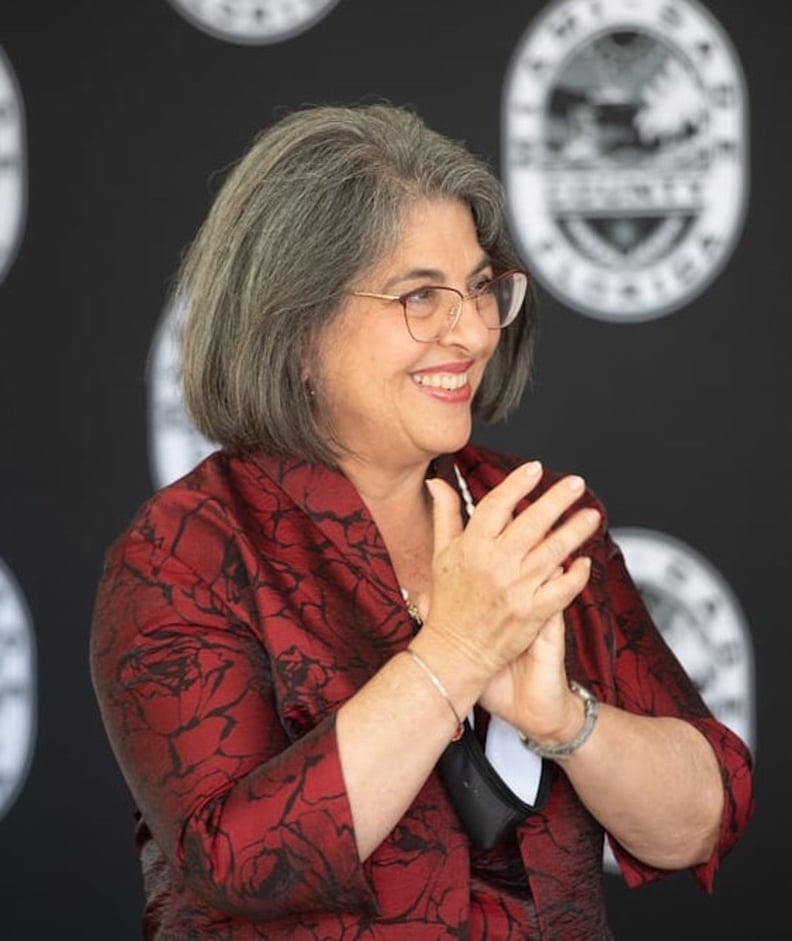 Daniella Levine Cava, Mayor of Miami-Dade County
Notable Distinctions
First woman mayor of Miami-Dade County
Issues She's Passionate About
Cava has been serving South Florida residents for nearly 40 years, first by advocating for immigrants and youths in the child welfare system as an attorney and later founding what's now known as Catalyst Miami, an organization that provides financial guidance to low-income families. Up until her mayoral election in 2020, she was Miami-Dade County commissioner for six years, during which she worked to bolster small businesses, invest in more reliable public transit, address gun violence, and create more affordable housing. Known as the "Water Warrior," Cava also sought to address long-ignored climate concerns in her community — an issue she plans to continue tackling as mayor.
Within her first 100 days in office as mayor, Cava has prioritized Miami-Dade's COVID-19 vaccine rollout progress, ensuring her constituents are updated and that all communities equally receive doses. Other notable accomplishments include announcing a new strategy to address rising sea levels, providing rent relief for both landlords and tenants, and launching the county's first Office of Equity and Inclusion to close the opportunity gap for underrepresented groups.
How to Stay Updated on News About Her
Follow her on Instagram (@mayordlc), Twitter (@MayorDaniella), and Facebook (@MayorDaniella), and check out her page on the Miami-Dade County website.
05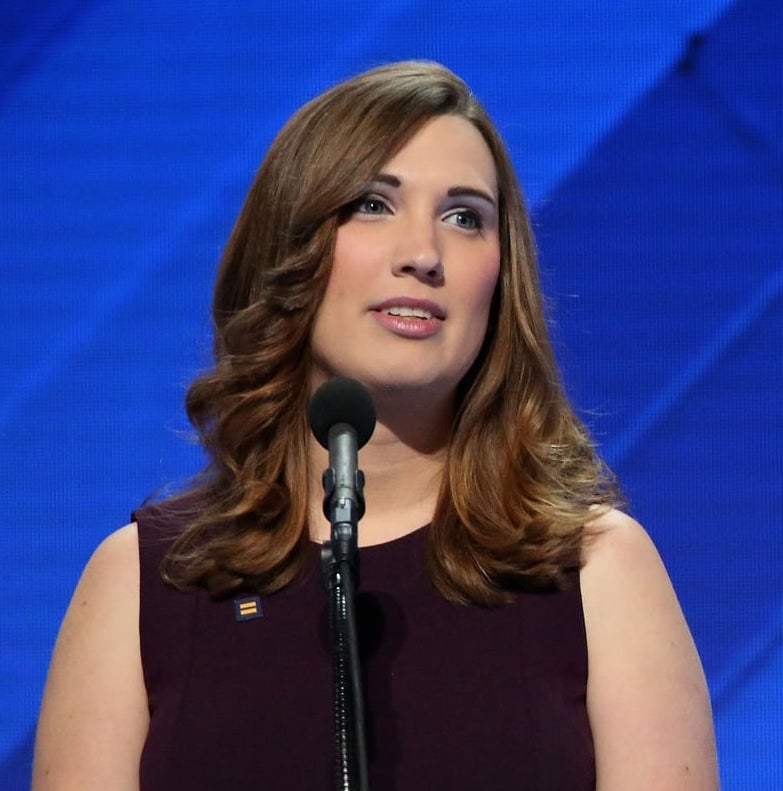 Sarah McBride, Delaware State Senator
Notable Distinctions
First openly transgender state senator
Highest-ranking transgender elected official in the nation
First openly transgender speaker at a major party convention (2016 Democratic National Convention)
Issues She's Passionate About
McBride's list of accomplishments in activism and politics could rival the length of a CVS receipt . . . and we all know how long those can be. At just 22 years old, and one year after interning in the White House under the Obama-Biden administration, she led the fight to pass Delaware's first law protecting transgender individuals from discrimination. In the years that followed, McBride collaborated with state leaders to expand healthcare covered by Medicaid in Delaware, helped pass legislation protecting at-risk youth from child abuse, and published a book, Tomorrow Will Be Different.
Formerly the national press secretary for the Human Rights Campaign, McBride is now focused on paid medical and family leave, public-school support, criminal-justice reform, common-sense gun-safety laws, and affordable healthcare. The last of those issues became especially personal for McBride when her late husband, Andrew, lost his battle to cancer just days after they wed in 2014. Since taking office, she has worked with colleagues to introduce legislation regarding paid leave for all and increased dental-care access, to name a few.
How to Stay Updated on News About Her
Follow her on Instagram (@sarahemcbride), Twitter (@SarahEMcBride), and Facebook (@SarahEMcBrideDE), and check out her page on the Delaware General Assembly website.
06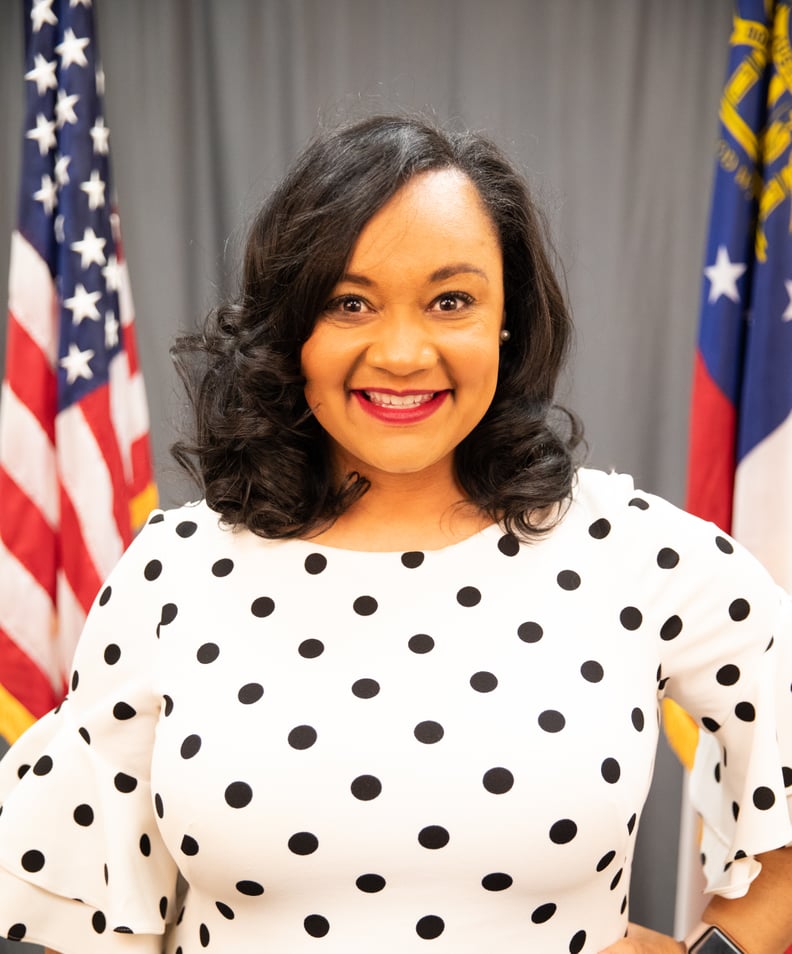 Nikema Williams, US Representative From Georgia
Notable Distinctions
First Black woman chair of the Democratic Party of Georgia
Issues She's Passionate About
After an extensive career involving 10 years as vice president of public policy at Planned Parenthood Southeast and a four-year term in the Georgia State Senate, Williams was elected to fill the late John Lewis's congressional seat in 2020. She is certainly doing her predecessor and close family friend proud: since taking office, the congresswoman has focused on delivering COVID-19 relief to struggling communities, fighting for universal family care, and supporting the George Floyd Justice in Policing Act.
A fierce defender of voting rights, Williams was arrested during a 2018 protest while demanding that every vote be counted following the midterm gubernatorial race between Stacey Abrams and Brian Kemp. She carried on that same energy while recently pushing for House Resolution 1, a bill that, if passed by the Senate, would increase early voting, crack down on gerrymandering, and grant all voters the ability to cast ballots by mail without needing an excuse.
How to Stay Updated on News About Her
Follow her on Instagram (@repnikema), Twitter (@NikemaWilliams), and Facebook (@NikemaforCongress), and check out her page on the US House of Representatives website.
07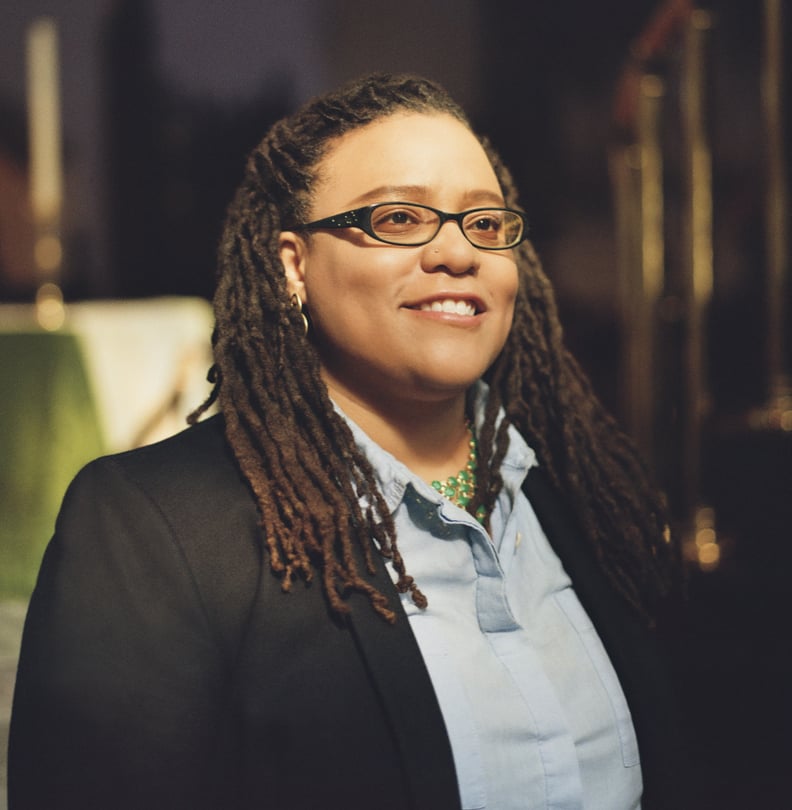 Kim Jackson, Georgia State Senator
Notable Distinctions
Georgia's first openly LGBTQ+ state senator
Issues She's Passionate About
An Episcopal priest, Rev. Jackson spent 10 years of ministry working as a preacher, college chaplain, and social-justice crusader before bringing her faith-based perspective to the Georgia State Senate. With a lifelong mission advocating for the vulnerable in her community, she's striving to expand affordable healthcare access, increase public-education funding, reduce gun violence, and protect both voting and reproductive rights.
The first bill Jackson presented as senator expands protections for victims of stalking by allowing them to terminate their leases without penalties, and it has since been passed. More recently, she's adamantly opposed a handful of contentious bills: one that would ban transgender women from participating in women's high-school sports and another that would make restrictive changes to the absentee and early voting process. Speaking on the former bill, which has since been passed at the committee level, she tweeted, "It's worth repeating, that as state legislators, we have a responsibility to protect Georgia's most vulnerable. At the very least, we have a responsibility to do no harm."
How to Stay Updated on News About Her
Follow her on Instagram (@kimforgeorgia), Twitter (@kimforgeorgia), and Facebook (@KimforGeorgia), and check out her page on the Georgia General Assembly website.