Paul Rudd Is People's Sexiest Man Alive of 2021
Paul Rudd Has Been Crowned People's Sexiest Man Alive of 2021 — but He Almost Failed His "Audition"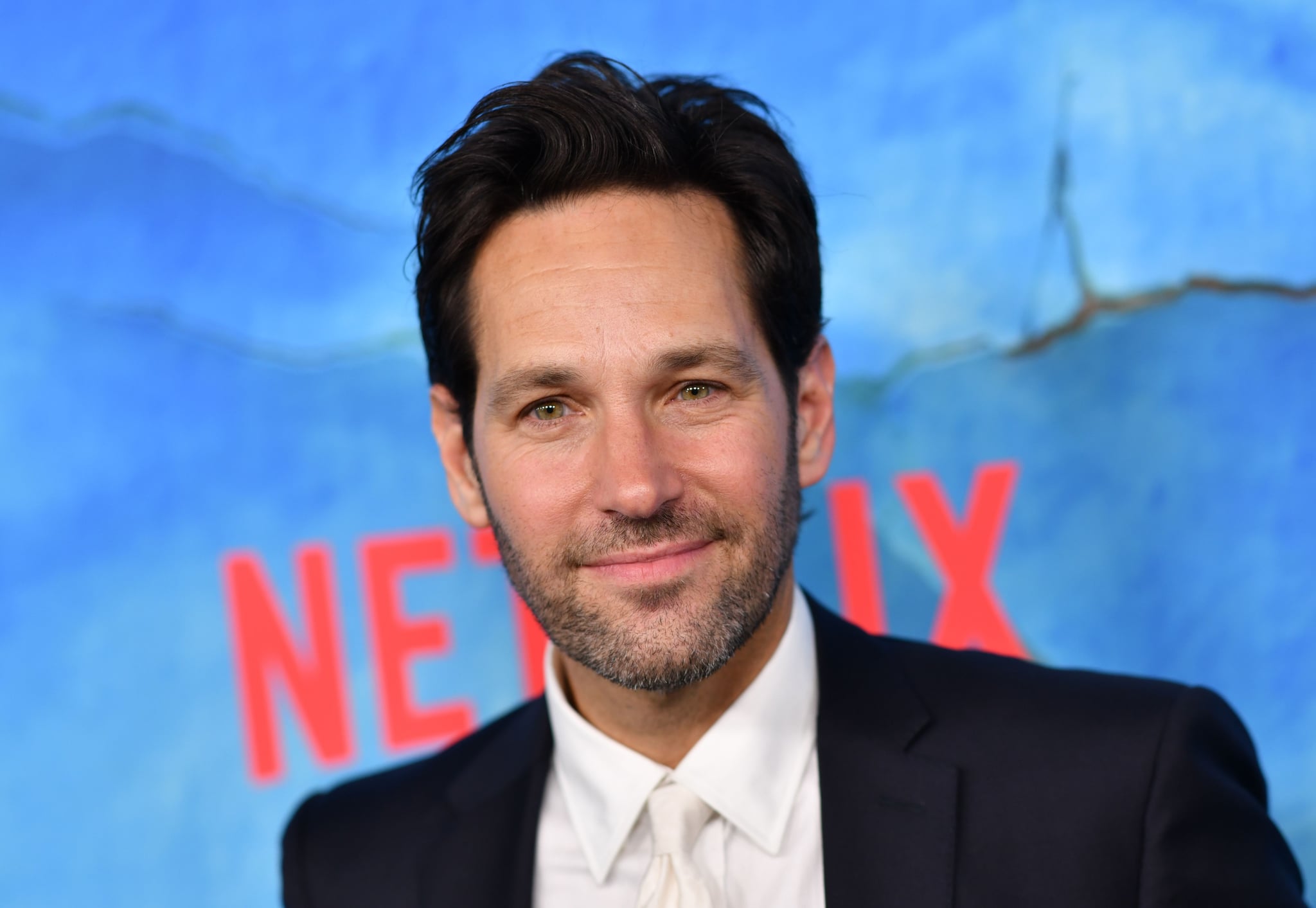 Image Source: Getty / CHRIS DELMAS
It's official — Paul Rudd is this People's Sexiest Man Alive for 2021! On Tuesday, the 52-year-old actor was crowned with the title when People unveiled the cover for its Nov. 22 issue. "I do have an awareness, enough to know that when people hear that I'd be picked for this, they would say, 'What?'" he told the publication about the honor. "This is not false humility. There are so many people that should get this before me."
He added: "I mean I'm going to lean into it hard. I'm going to own this. I'm not going to try to be like 'Oh, I'm so modest.' I'm getting business cards made. But all of my friends will destroy me and I expect them to. And that's why they're my friends."
Paul will be starring in Ghostbusters: Afterlife and Apple TV+'s new series The Shrink Next Door later this month. "When I think about myself, I think of myself as a husband and a father, like I'm that," he told the magazine. "I just hang out with my family when I'm not working. That's what I kind of like the most."
The actor now joins the ranks of previous honorees, including Michael B. Jordan (2020), John Legend (2019), Idris Elba (2018), Blake Shelton (2017), Dwayne Johnson (2016), and more.
However, it turns out Paul nearly failed his Sexiest Man Alive "audition." During Tuesday's episode of The Late Show With Stephen Colbert, we got a hilarious behind-the-scenes look at what it really takes to nab the coveted Sexiest Man Alive title. In a skit, Stephen Colbert asked Paul the million-dollar question: "When was the first time that you knew that you were sexy?" Paul's response? "I guess when I was a baby. I was a baby, I didn't know what sexy was, I just felt different." He added: "I wore a thong diaper . . . I knew the other kids didn't do that, but looking back, obviously that's very sexy." But it was the actor's next response that almost disqualified him from the running altogether. When asked to share his biggest weakness, Paul mentioned a "weird foot," revealing that he suffers from "a thing called 'big pinky.'" Luckily, Paul survived the audition and was still crowned this year's Sexiest Man Alive. Congrats to Paul!