10 Times Princess Diana Was the Most Badass Member of the British Royal Family
01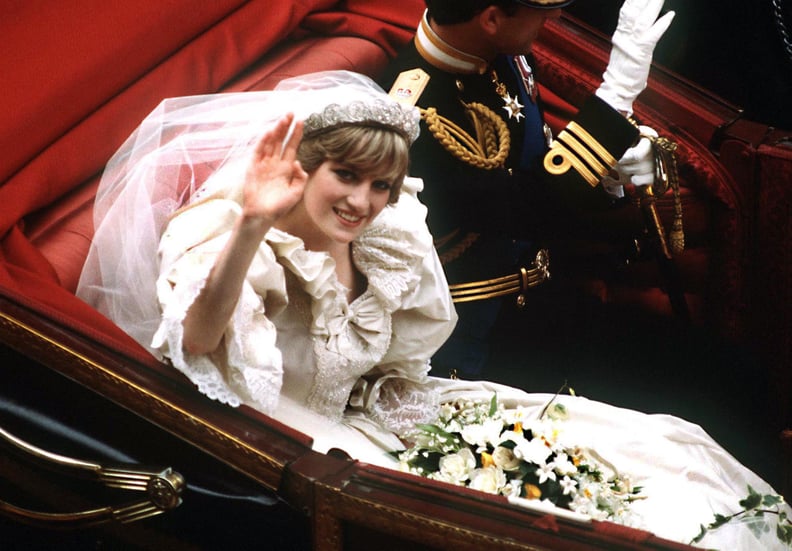 When She Removed "Obey" From Her Wedding Vows
02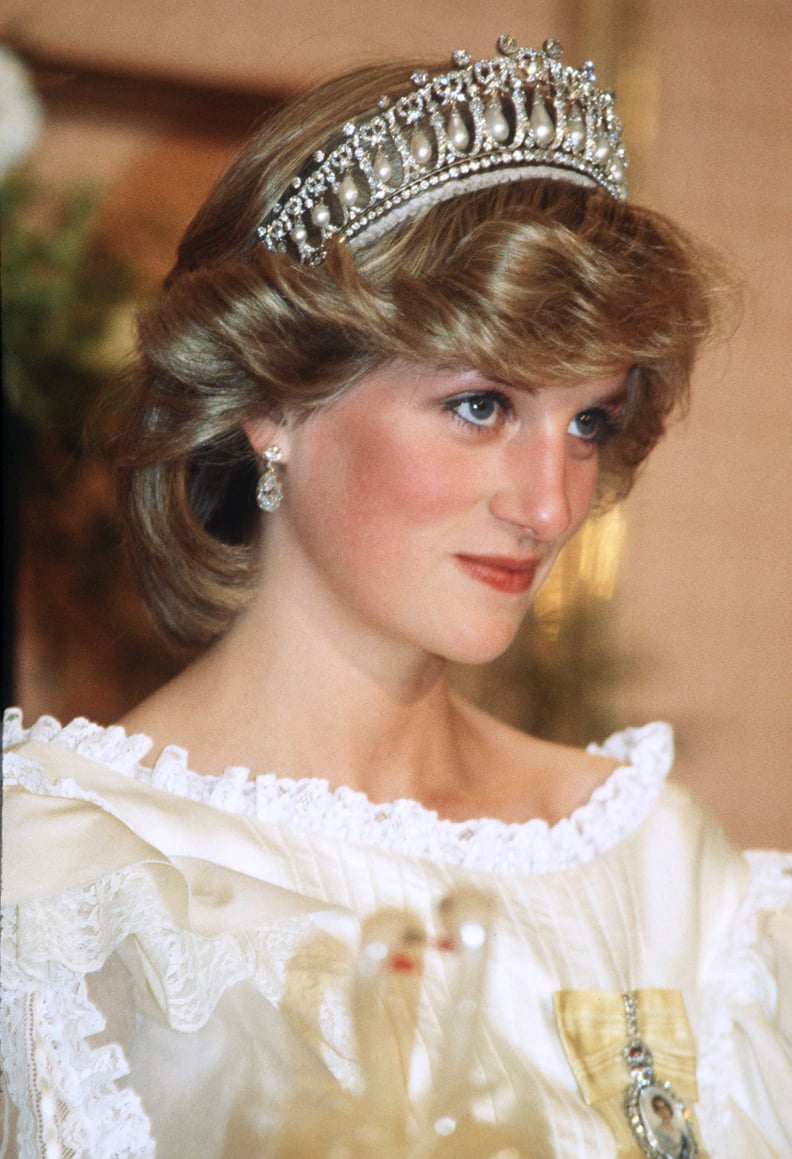 When She Revealed Her Struggles With Postpartum Depression, Bulimia, and Self-Harm
In Diana's infamous tell-all interview with BBC's Martin Bashir in 1995, she opened up about her bouts with depression after the birth of Prince William, as well as her history with eating disorders and self-harm. During the shocking confession, Diana admitted to "hurting her arms and legs," as a cry for help and that she would throw up her food as a way to cope with the pressures of her life. "It was a symptom of what was going on in my marriage," she said.
In another surprising move, Diana revealed that while she was struggling with depression after William's birth in 1982, the royal family turned the other way. "I felt like I was the first person ever in the royal family to openly cry and nobody knew what to do," she said, adding, "If you haven't seen it before, how do you support it?" Diana's bravery in admitting her struggles is likely one of the major reasons that both William and Harry work with mental health charities like Heads Together today.
03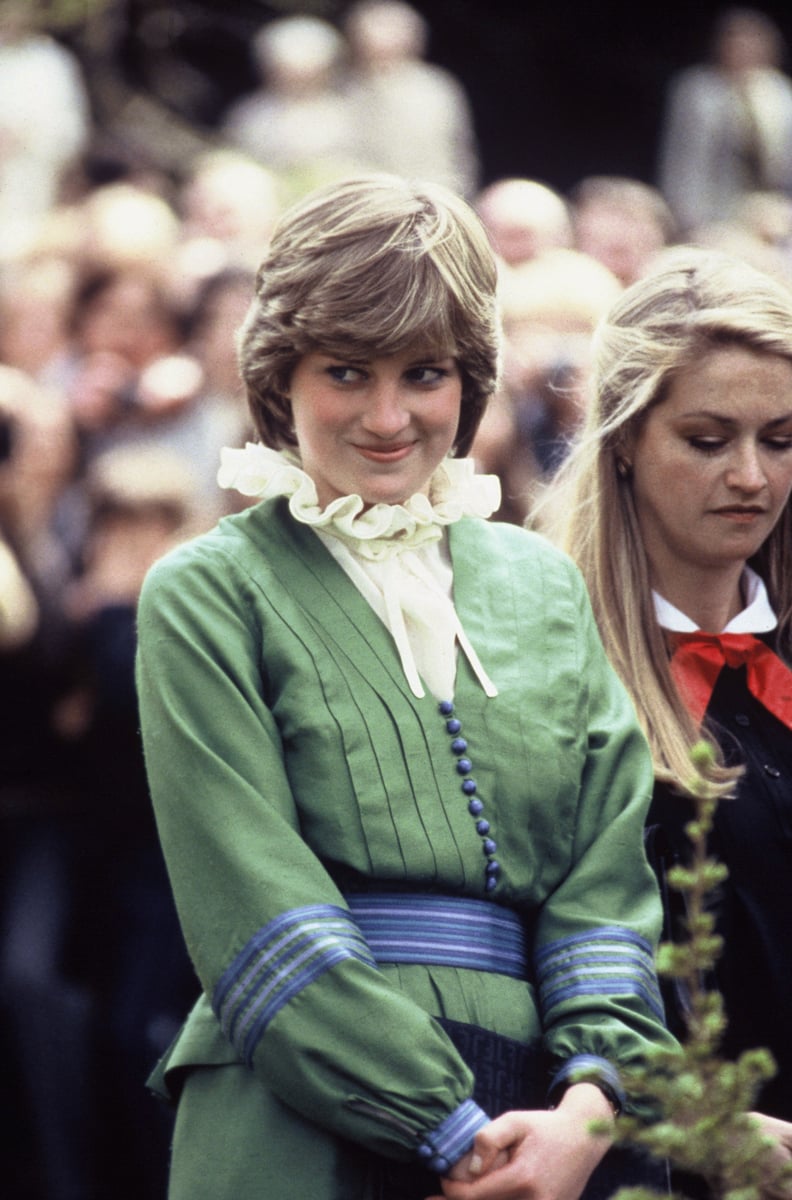 When She Admitted That She Never Wanted to Be Queen
Also during her BBC interview, Diana admitted that she didn't see herself being "queen of this country," but rather that she'd "like to be a queen of people's hearts." "I don't think many people would want me to be queen, and when I say many people, I mean the establishment that I'm married into," she went on. "They've decided that I'm a nonstarter, because I do things different, because I don't go by a rule book, because I lead from the heart and not the head. And albeit that's gotten me into trouble in my work, but someone's gotta go out there and love people."
04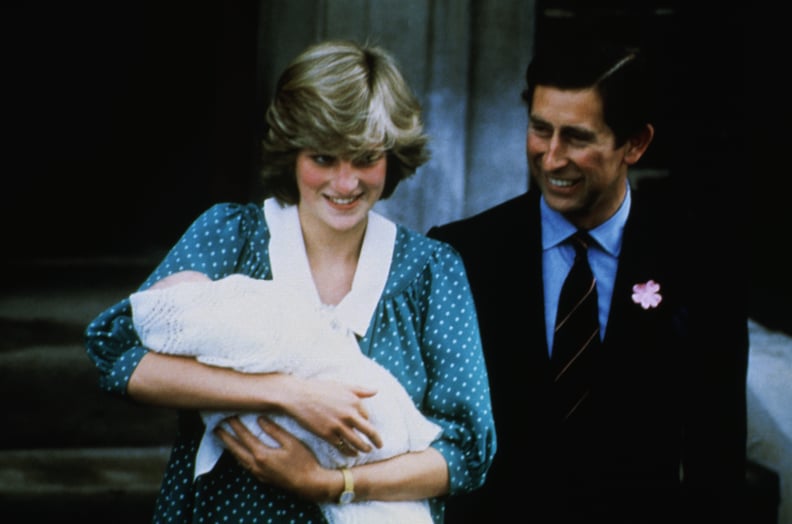 When She Gave Birth in a Hospital
Royal babies were always born at home — that is, until Diana decided that she'd rather switch things up. Prince William became the first British monarch to be born in a hospital in June 1982, when he was delivered at St. Mary's in London. Two years later, Prince Harry was born in the same hospital, as were William's children, Prince George in 2013,, Princess Charlotte in 2015, and Prince Louis in 2018.
05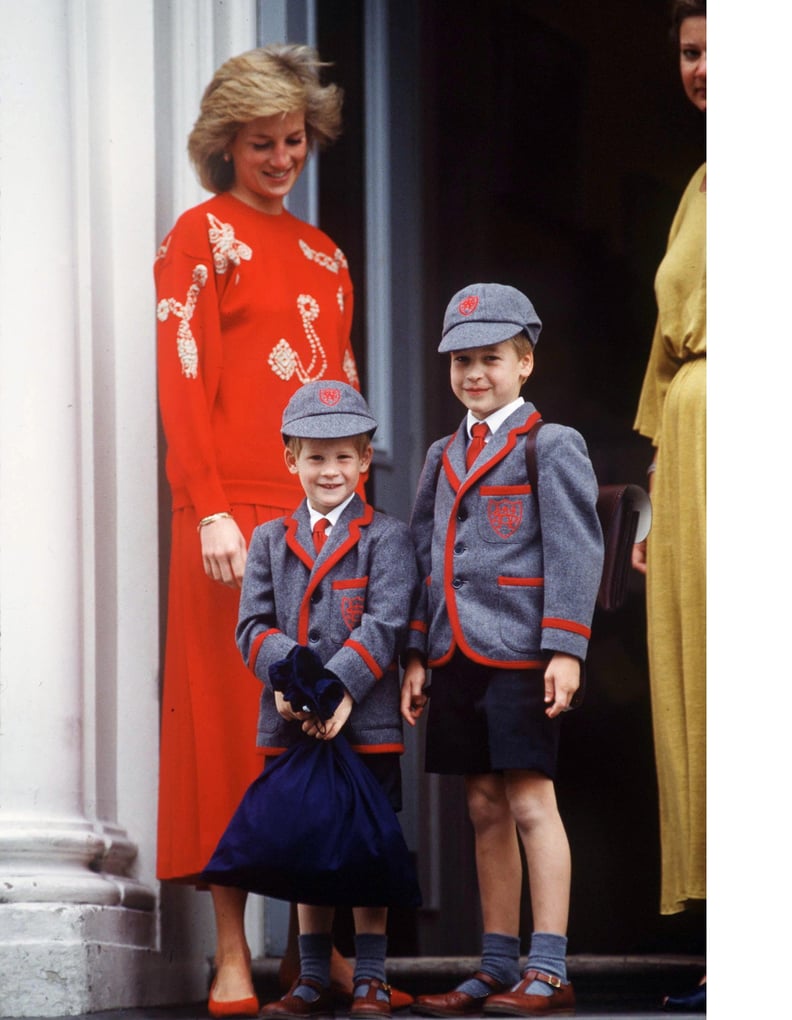 When She Insisted That Her Sons Go to School With Other Kids
Typically, children in the royal family were educated by a governess in the palace, but Diana made sure that Prince William would be the first heir to the British throne to be enrolled in public school as soon as he was of age. At 3 years old, William began attending nursery school, and when his own son George was just 2 1/2, he and wife Kate Middleton had him start at the Westacre Montessori School. In September 2017, William and Kate's 2-year-old daughter Charlotte will head to nursery school, and George will transfer to Thomas's Battersea School, a private school in South London.
06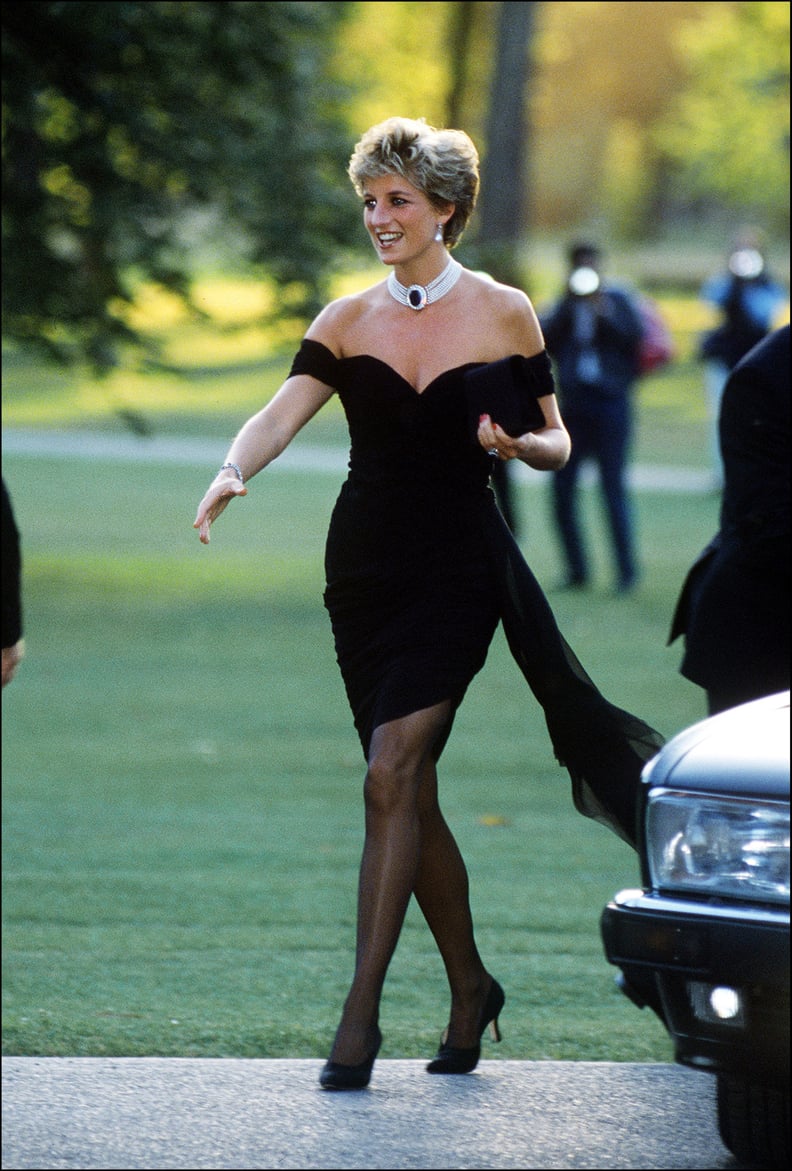 When She Wore the Infamous "Revenge Dress"
Diana attended a Vanity Fair dinner at London's Serpentine Gallery on June 29, 1994. For the event, she decided to wear what would become one of her most memorable and statement-making looks: a formfitting black off-the-shoulder number by Greek designer Christina Stambolian. Though the curve-hugging dress was actually made for Diana three years earlier, the princess "thought it was too daring."
So what made her change her mind? Diana knew that on the same night as the Serpentine event, her estranged husband Prince Charles would officially confess to his adulterous relationship with Camilla Parker Bowles in a televised documentary about his life and work. "She wanted to look a million dollars," said her former stylist, Anna Harvey. "And she did." The audacious look would go on to be dubbed "The Revenge Dress."
07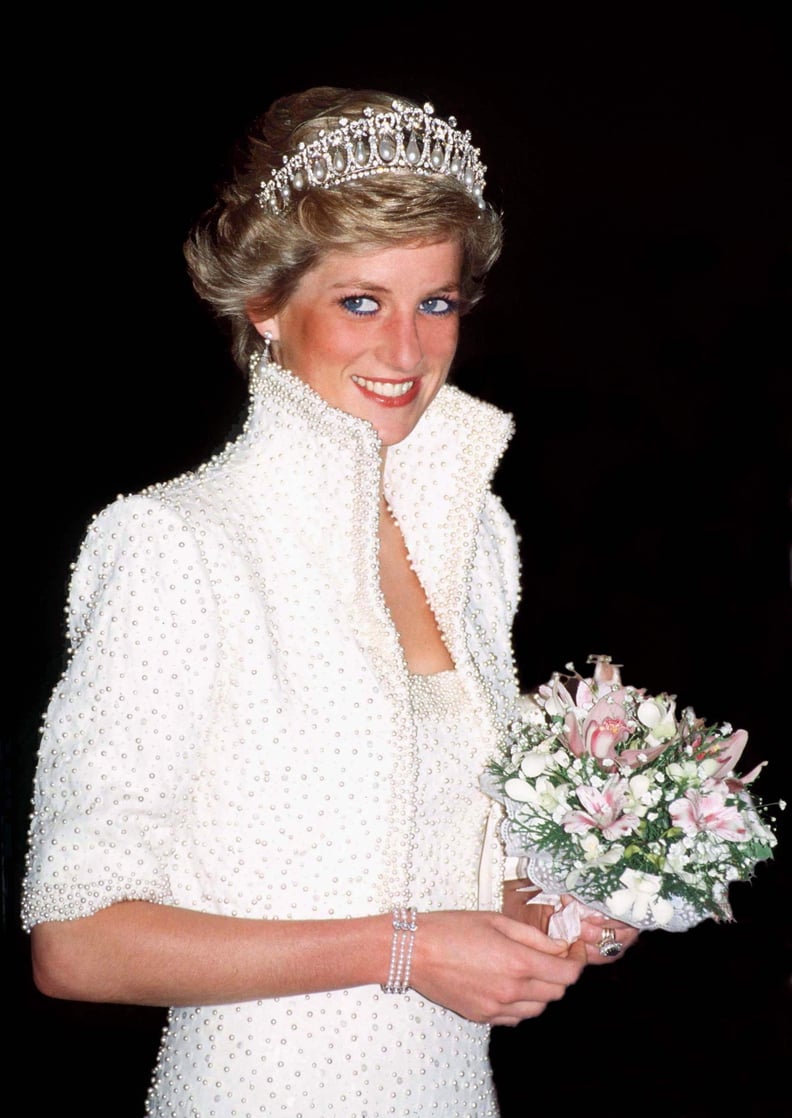 When She Auctioned Off Her Clothes
In June 1997, just two months before her death, Diana auctioned off 79 of her dresses and suits — including the dress she wore while dancing with John Travolta and her iconic Catherine Walker "Elvis Dress," pictured — to raise money for the Royal Marsden Hospital Cancer Fund and the AIDS Crisis Trust. The pieces were sold at Christie's auction houses in London and NYC, and according to Diana, it was all her 15-year-old son William's idea; in a handwritten note, Diana told bidders, "The inspiration for this wonderful sale comes from just one person; our son William."
Simone Simmons, an energy healer and one of Diana's spiritual advisers, described picking out the dresses to be sold with Diana in her book Diana: The Last Word. Apparently, Diana admitted that she had probably "tried too hard" to wear pieces that would impress the royal family, and quipped, "The Queen Mother had terrible taste, which is why I looked so awful."
08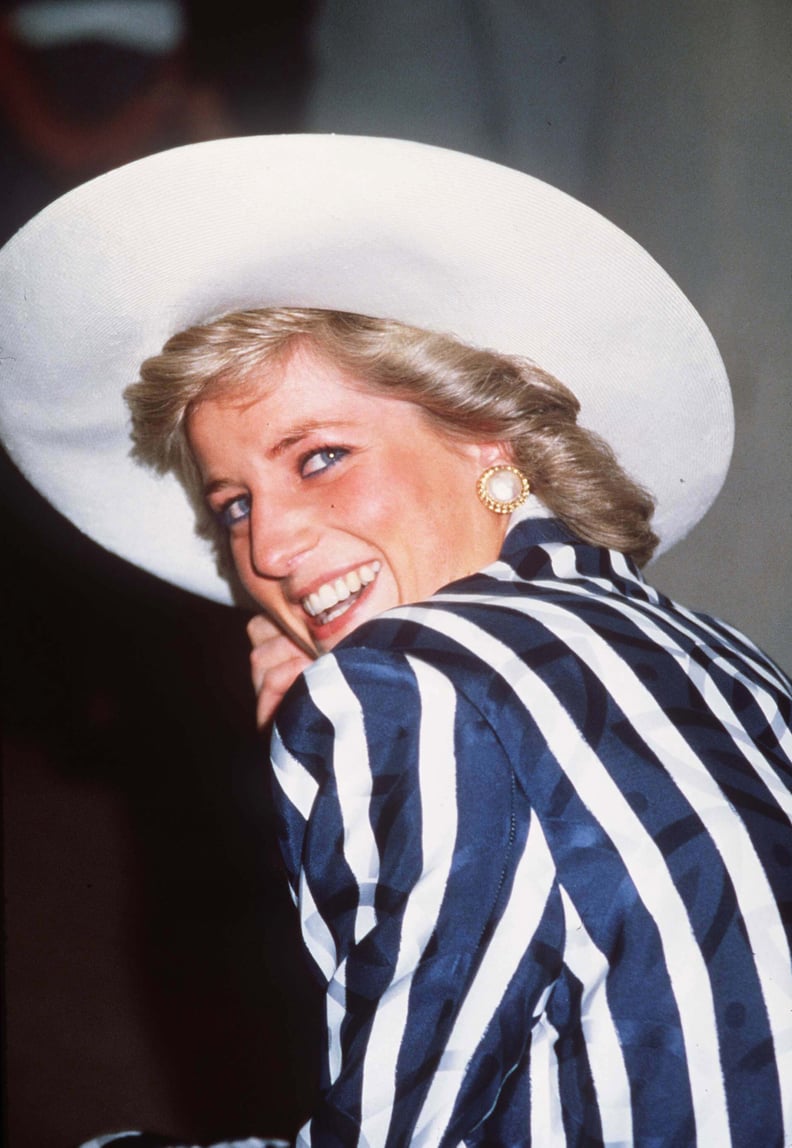 When She Helped Remove the Stigma Surrounding HIV and AIDS
09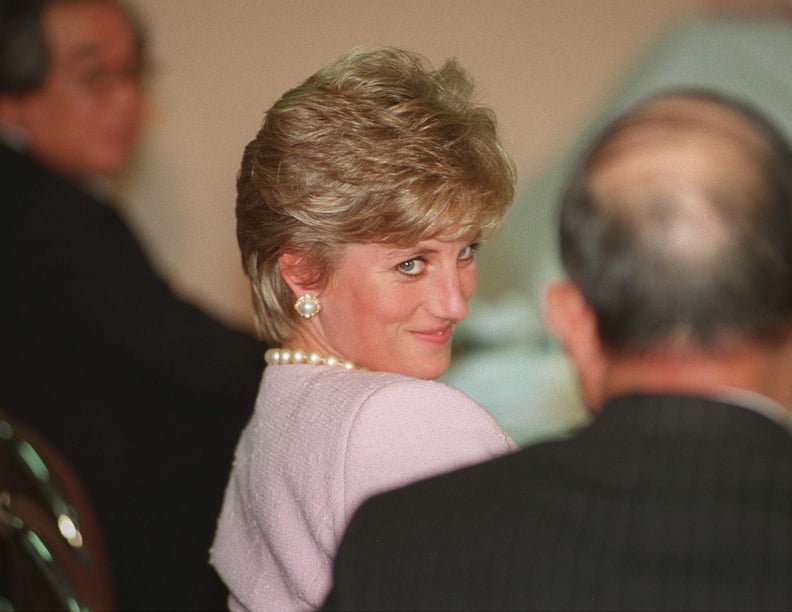 When She Announced That She Would "Fight Till the End"
Diana told Martin Bashir that that despite the "campaign" that the royal family launched to make her look bad after she and Charles separated, she wasn't going to back down. "[I] won't go quietly, that's the problem," she said, adding, "I'll fight till the end." Of her decision to take a break from public appearances in 1993, she revealed that the royal family didn't see it coming. "I'm a great believer that you should always confuse the enemy," she said. "They were undermining me out of fear, because this is a strong woman doing her bit, and where is she getting her strength from to continue?"
10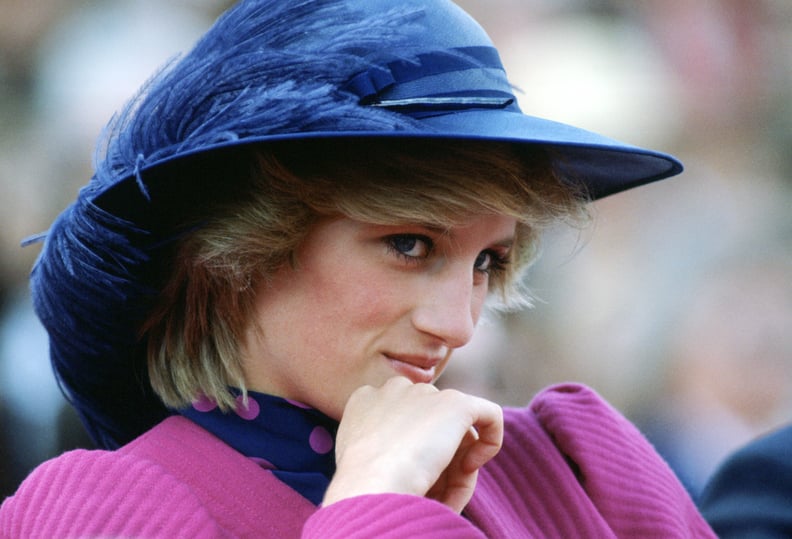 When She Confronted Camilla Parker Bowles About Her Affair With Charles
In Andrew Morton's controversial biography Diana: Her True Story, first published in 1992, Diana recalled "one of the bravest moments" of her marriage — a calculated confrontation with Camilla Parker Bowles at a 40th birthday party for Camilla's sister. It was 1989, and Diana discovered that Charles and Camilla had reignited their romance. After putting the pieces together, Diana decided to roll up at the event unannounced and talk to Camilla face to face.
Though Diana admitted to being "terrified" of Camilla, she stayed "deathly calm" during the confrontation. "The voice inside me had said, 'just go for it,'" she explained. "I said, 'I know what's going on between you and Charles and I just want you to know that.'" Camilla then gave her a "very interesting" reply: "She said to me, 'You've got everything you ever wanted. You've got all the men in the world fall in love with you and you've got two beautiful children, what more do you want?'" Diana recalled. "So I said, 'I want my husband.' I said to Camilla, 'I'm sorry I'm in the way . . . and it must be hell for both of you. But I do know what's going on. Don't treat me like an idiot.'"