Against All Odds, Hannah Brown Became My Favorite Bachelorette Thus Far
To be frank, I wasn't thrilled when ABC announced Hannah Brown as this year's Bachelorette. I immediately had flashbacks to her cringe-worthy one-on-one date during Colton Underwood's season of The Bachelor, when she awkwardly couldn't find the words to make a toast and kick-start their day together. "If this gal can't even make a simple toast, how the heck am I supposed to watch an entire season with her as the leading lady?" I thought to myself while watching the "After the Final Rose" special.
Needless to say, my expectations were pretty low when I tuned into The Bachelorette's season premiere, but my skepticism quickly transformed into optimism as the episode unfolded. The first "Hold up, am I a Hannah stan now?" moment came when the Alabama native gave a contestant named Scott a piece of her mind after learning he secretly had a girlfriend waiting for him back at home. She bluntly confronted him about it, defended herself when he claimed her involvement in Colton's season was similar to his having a girlfriend he'd broken up with just days before filming began, and, ultimately, she sent him home. Show 'em who's boss, queen!
Since then, Hannah proved herself a worthy Bachelorette week after week. Do I wish she bit the bullet and eliminated Luke Parker long before she did? Yes, absolutely. But despite all the drama surrounding her confusing hot-and-cold relationship with Luke, I can't help but acknowledge that she's still one of the best Bachelorettes we've had in a hot minute. Don't get me wrong — I enjoyed Becca Kufrin and Rachel Lindsay's respective seasons of the series, but Hannah's was way more entertaining and up my alley. Kindly sit back and allow me to present my evidence, detailed ahead, and you'll undoubtedly join the various other Bachelor Nation members that wholeheartedly stan Hannah.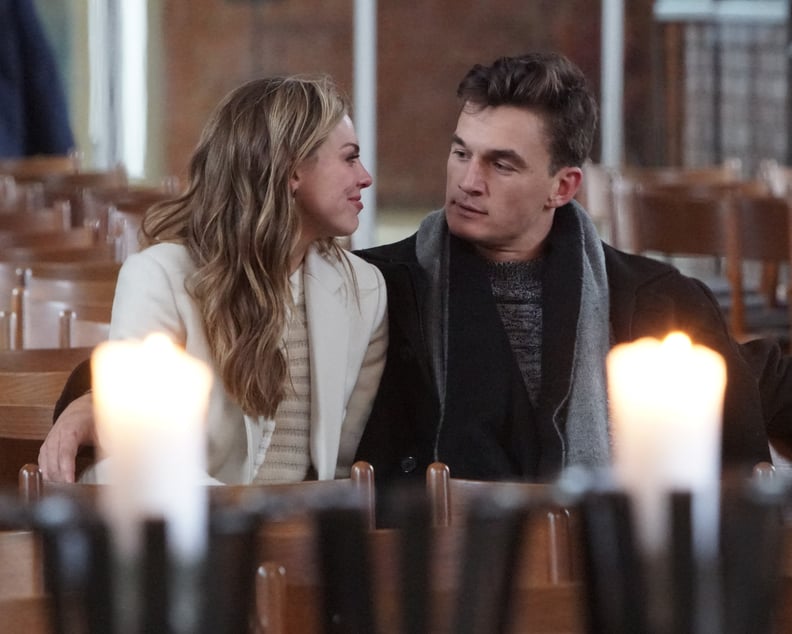 She Was Refreshingly Honest About Her Emotions
A former Miss Alabama, Hannah used her pageant queen platform to advocate for depression and anxiety, both of which she has struggled with throughout her life. She's continued that advocacy during her time on The Bachelorette, always down to admit to her suitors when she wasn't feeling 100 percent. In an interview with The Hollywood Reporter, she explained, "There are times when I get super anxious and want to be able to control all of the things going on around me. . . . Doing this show has taught me how to handle that in a more positive way. I think it's okay to just say, 'Hey, I'm a little anxious, I'm a little sad.'"
Hannah did just that at the start of her first one-on-one date with Tyler Cameron, candidly confessing that she wasn't in the best mood because of Luke-related drama from the previous day. Rather than shrugging off her down-in-the-dumps state of mind and pretending everything was hunky-dory, she was upfront about her mixed emotions, which allowed Tyler to swoop in and cheer her up like the supportive stud muffin he is.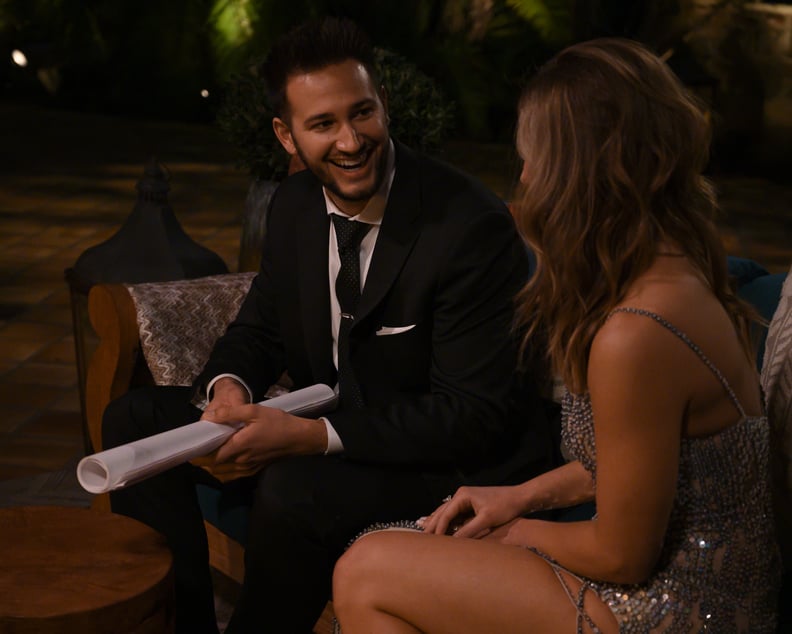 She Weeded Out the Bullsh*tters Early On (Well, Most of Them)
As I mentioned before, Hannah demonstrated her unwillingness to put up with slime balls on night one of her journey when she sent Scott home immediately after learning about his mystery girlfriend. Nice try, bucko! She proved herself yet again during the third episode while confronting Cam about the story he shared with her.
To refresh your memory, the other men told her that Cam was seeking to snag a "pity rose" by telling her about a trifecta of unfortunate events from his past (getting leg surgery, losing his grandmother, and having to give away his puppy). Hannah wasn't here for it, as she sent Cam and his overused "Always Be Cam" slogan packing that same night. We love a gal who calls the shots and takes charge! Now, if only she'd done the same sooner with Luke . . . and Jed Wyatt, too, for that matter.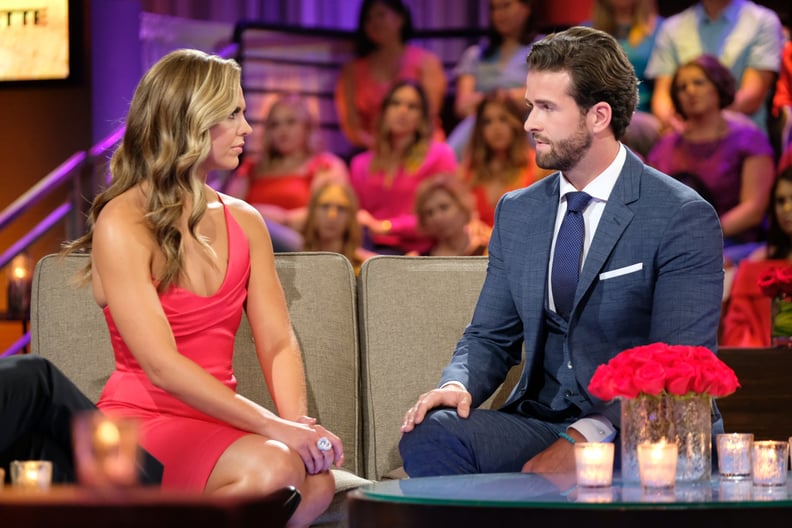 She Handled the Jed Situation With Admirable Strength
Hannah's season turned out to be just as dramatic as Chris Harrison promised, yet she maintained incredible poise through it all. I don't know about you, but if I found out that my fiancé lied about his previous relationship like Jed did with her, I would've lost my sh*t and reacted in unspeakable ways. But Hannah, on the other hand, asked the hard-hitting questions to uncover the truth, calmly broke off her engagement, and made it through the unfortunate situation with a positive perspective. "I want a husband, but I don't need one," Hannah said during the live portion of her season finale. "I'm really, really proud of the woman I've become through all of this because I am hella strong." We couldn't agree more!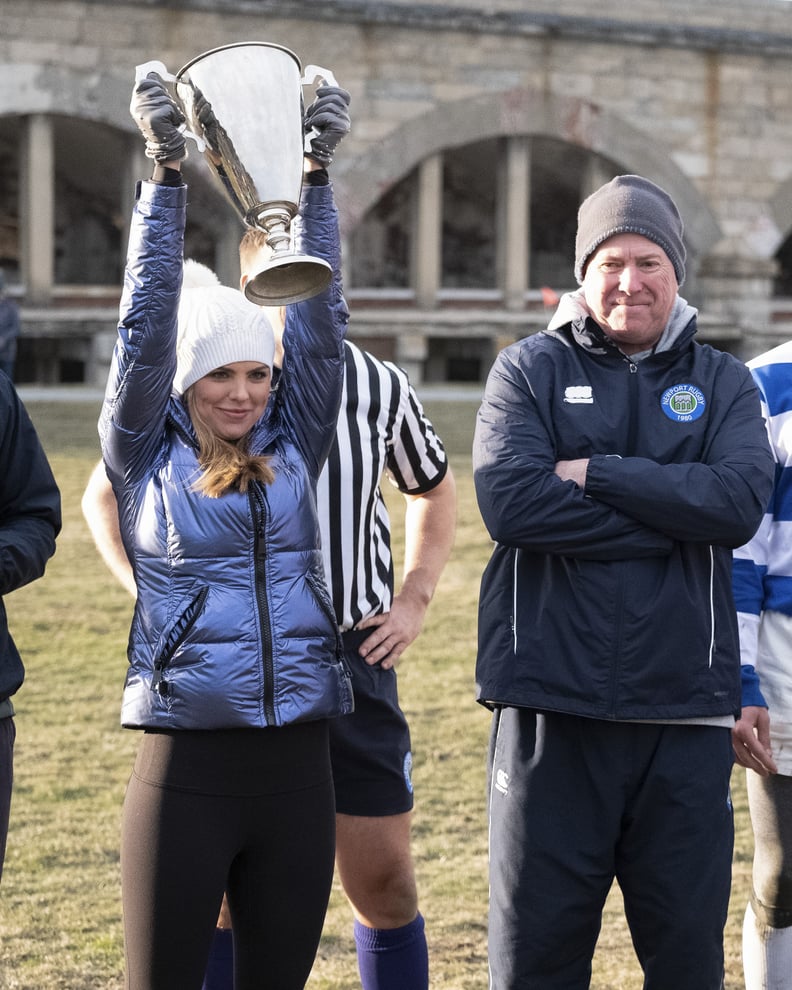 She Made the Men Fight For Her
Remember that time she challenged Matteo to eat a plateful of bugs in front of her? Iconic, TBH. Hannah certainly didn't make the journey an easy one for her suitors, testing their ability to fight for her with taxing and embarrassing group dates, much like past seasons. They had to parade around on stage in skimpy swimwear, repeatedly bust a** during a roller derby competition, learn the ins and outs of pregnancy (including getting hooked up to a labor pain simulator), and wrestle each other in kilts sans underwear [insert side-eye emoji here].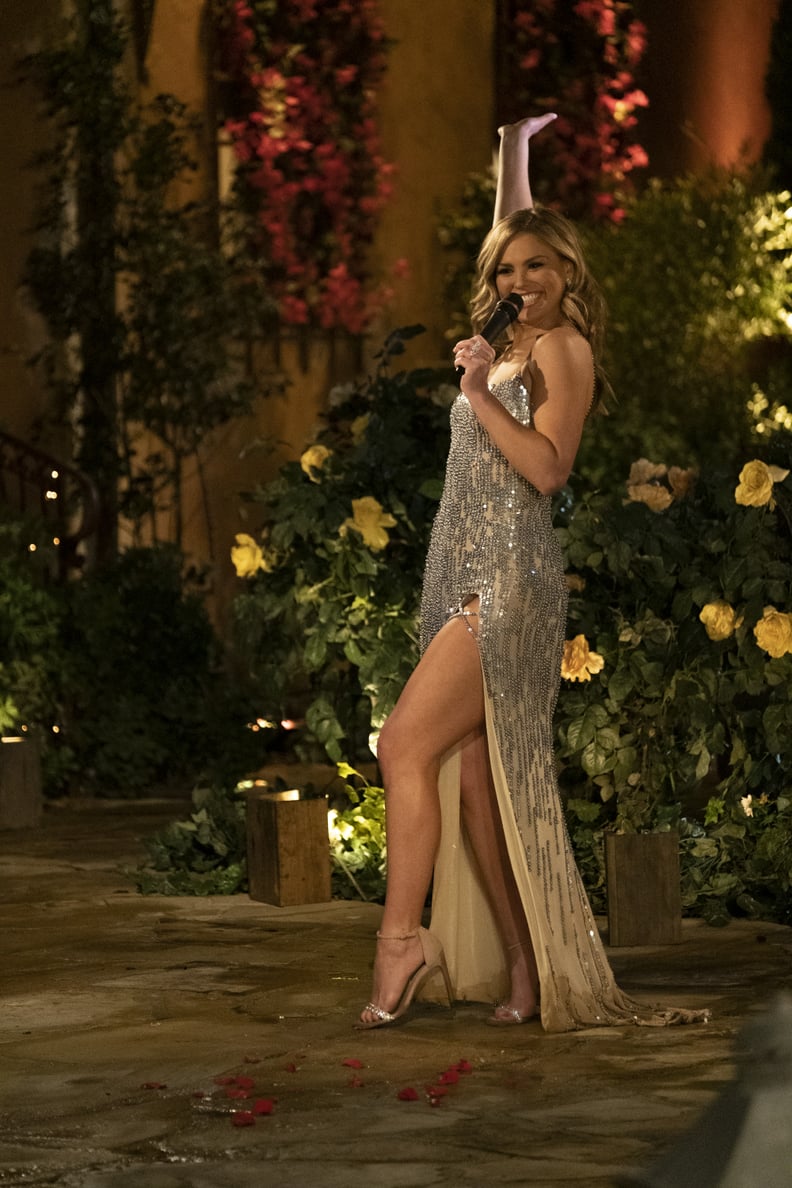 She's Nothing If Not Relatable AF
Hannah is the first Bachelorette I can truly relate to. She ditched the ideal of perfection she desperately strove for during Colton's season of The Bachelor and instead, she now embraces that she has flaws and insecurities (and constantly reminded the men of that!). Meanwhile, she wasn't afraid to put her endearingly quirky personality on display all season long. Remember how she named her zit Marcus? I do weird sh*t like that, too. Even more relatable was when she accidentally called Scott "Marcus" in front of the other men and laughed it off because, well, we all make mistakes! Never change, Hannah.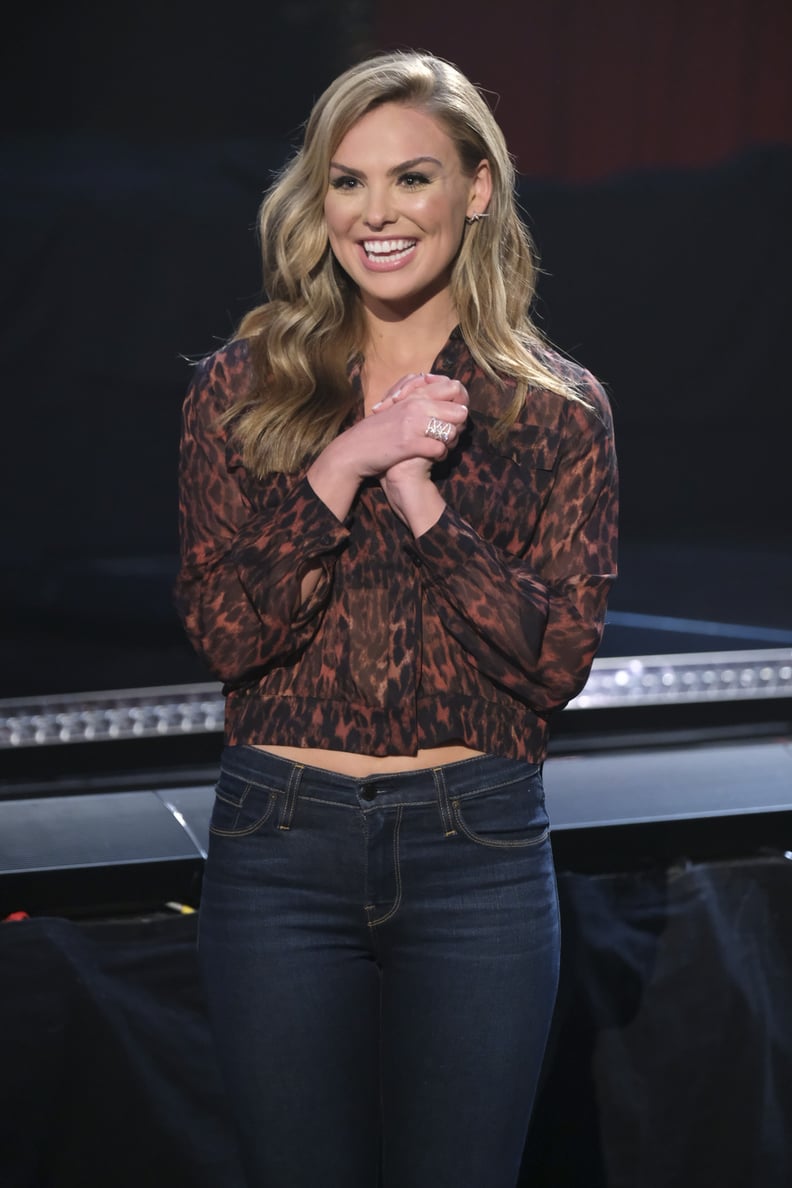 She Wasn't Afraid to Go Off Script
To be honest, ABC likely had to hire an entirely new employee who's sole job was to bleep out Hannah's curse words — and I'm here for it! It never sounded like she was reciting words the show's producers fed her, which feels like a callback to Kaitlyn Bristowe's refreshingly candid attitude from her time as the Bachelorette. She blurted out exactly what was on her mind, expletives included, and it's clear that she marched to the beat of her own drum this season.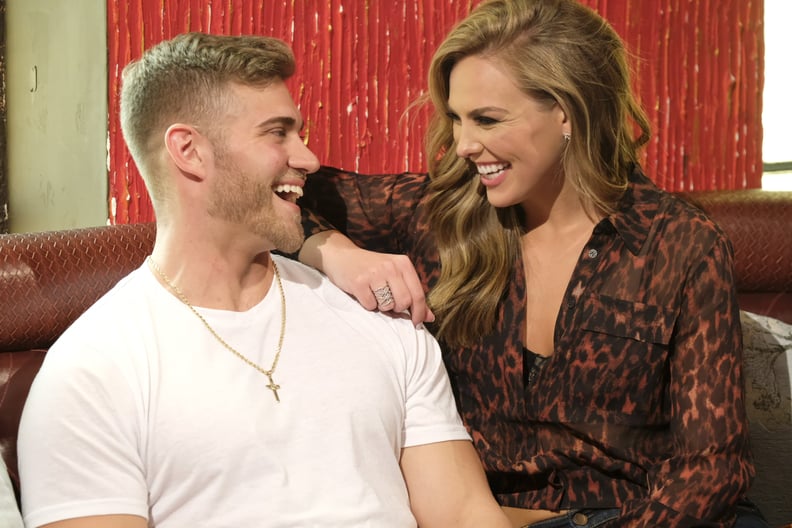 She Totally Put Luke P. in His Place
It's safe to say Hannah's relationship with Luke P. was only comparable to a roller coaster — and she handled it with the utmost grace. Early on, when Luke started showing his true, manipulative colors, Hannah made it clear that he was in the doghouse and needed to work hard to redeem himself. During their first cringe-worthy one-on-one date, Hannah told him point blank that it was the worst date she'd had yet and that their conversations weren't giving her the clarity she needed. I may not have agreed with her decision to keep him around after that, but ultimately, I sympathized with the pickle she was in. Hannah and Luke had an undeniable physical attraction from the start, and she was likely continuously lured back in by her desire to figure him out once and for all.
What's more is that she was also upfront about Luke with the other men, asking them to butt out of their relationship and let her figure out her complicated feelings because, in her own words, she's "a grown-ass woman." Just about every season, there's at least one contestant who stirs up the most drama in the house, but those conversations usually happen in small groups or behind closed doors, and Hannah was more than willing to set things straight out in the open. One thing's for sure — Hannah didn't let Luke get those roses without first putting him through the ringer.
Luke's highly anticipated departure finally unfolded during fantasy suite week, as Hannah sent him packing after defending herself in the most applause-worthy way. It all started when Luke initiated a conversation about sex, faith, and marriage, making it clear that he would go home if Hannah had been intimate with the other men in their fantasy suites. Of course, Hannah didn't let that fly, as she retorted without letting Luke get in a word. "Guess what, sex might be a sin out of marriage; pride is a sin too," she said, clearly taking a jab at his character. "I have had sex, and Jesus still loves me. From obviously how you feel, me f*cking in a windmill, you probably want to leave." Boom! And leave he did — with a middle finger from Hannah visible through the back window. Good riddance, Luke!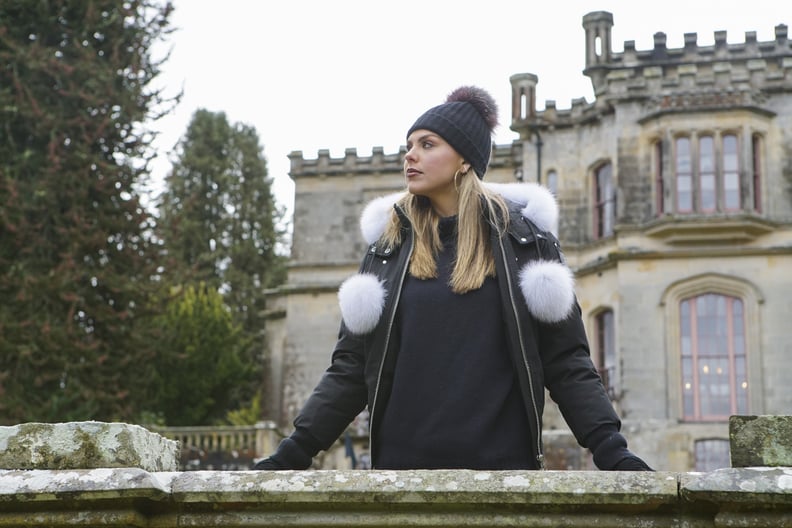 She's Mature For Her Age
Hannah is just 24 years old, aka one year younger than I am, and I'm totally fine admitting that she seems about 10 times more mature than me. Did she have occasional meltdowns? Yes, but wouldn't you if you were under the same immense pressure she is as the Bachelorette? I mean, trying to fall in love under the scrutiny of thousands of viewers is pretty intense, but Hannah maintained poise and sensibility in most situations.
She addressed issues head-on, rather than beating around the bush. Case in point: when Luke S. and Luke P. started feuding after that infamous group date rugby match, Hannah sat both men down together to clear the air and put the he-said, he-said drama to rest. Although she ultimately walked away from the three-way conversation because of their unproductive bickering, I do appreciate how she handled the annoying scenario.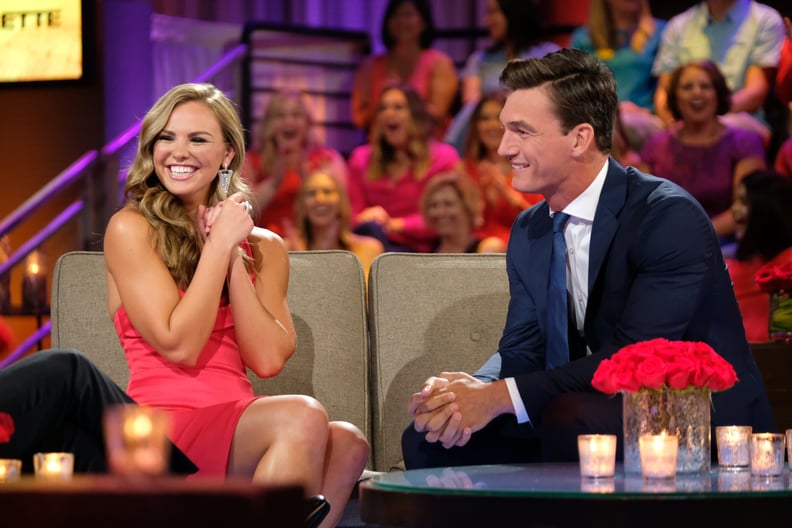 She's Ballsy AF
I've gotta hand it to Hannah — the girl really went for it. During the live portion of her season finale, she reunited with Tyler C. and flat-out asked him out on a date just moments after giving her ex-fiancé a piece of her mind. "You're an incredible guy and I'm a single girl," Hannah said. "I just thought maybe we could go for a drink and just hang out." Am I slightly salty that she didn't just pick Tyler in the first place? Totally. Do I secretly hope their impending date doesn't go well so I can have Tyler to myself? Abso-freakin'-lutely. But I have to admire a woman biting the bullet and putting herself back out there like a damn boss. I'm taking notes.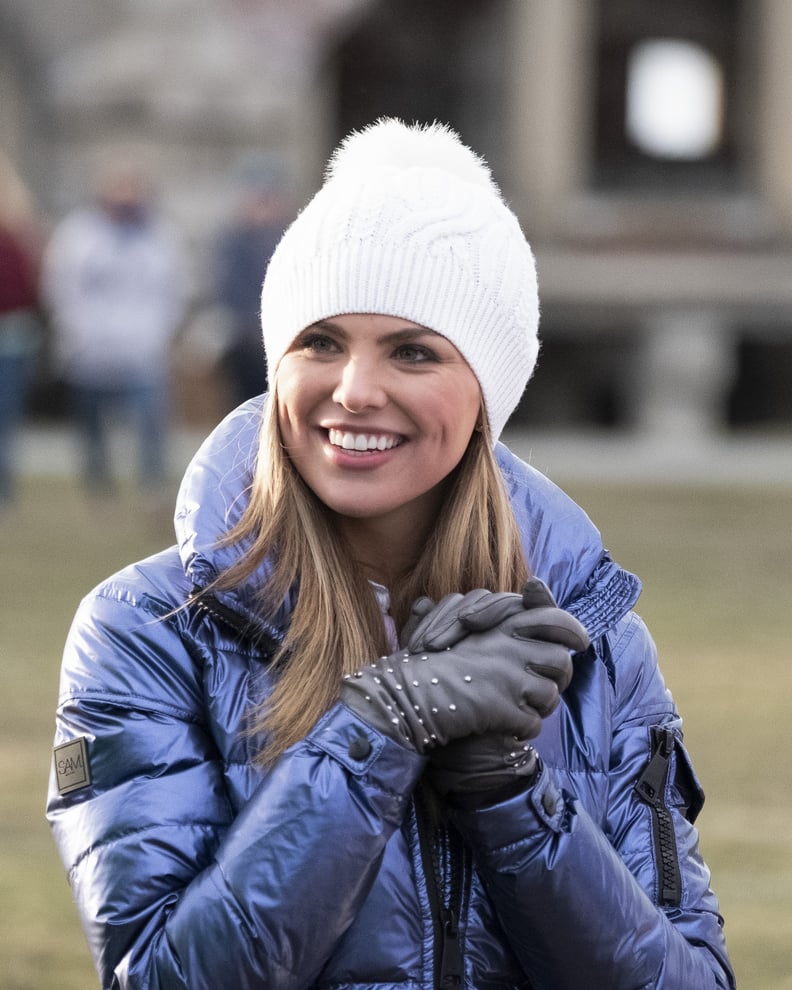 She's Adored by Viewers
It's clear that Hannah's raw, real approach to being the Bachelorette had an impact on Bachelor Nation, as each Monday night, Twitter was flooded with a flurry of messages praising her composure and funny one-liners. Check out some of the supportive tweets ahead to see all the positive thoughts fans have shared about "The Beast." Here's to hoping she finds her true "fierce love"!