Family-Friendly Workout Apps That'll Get Everyone Moving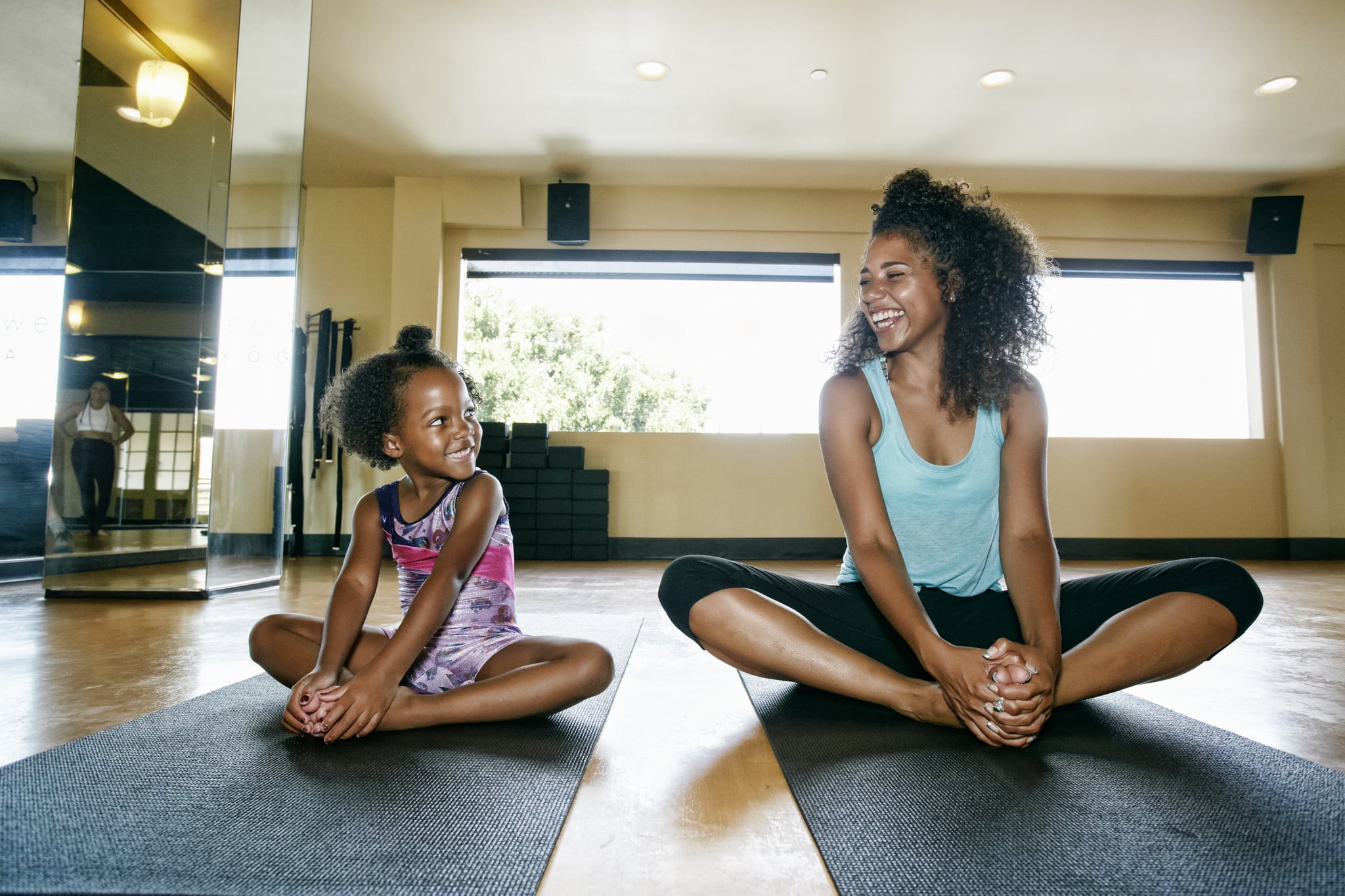 You're months into staying home now, your cooped-up kids are bouncing off the walls, and you haven't found a minute for self-care in who knows how long — something's got to give.
Fitness apps designed to get the whole family moving could be your best solution to all the chaos.
We picked out a few that'll have the household working out, dancing, practicing yoga, and stretching as a team — not to mention each will promote healthy habits and bonding time.
No planning is required for this quality family time, either. And while you tire the little ones out, you'll get a much-needed endorphin kick, too.
Nike Training Club App
The Nike Training Club app's six-episode collection of workouts called "Fitness Adventure with Brian and Bella" is a must for families wanting to get active. The series — which is led by 7-year-old Bella Nunez and her dad Nike Master Trainer Brian Nunez — features 20-minute, no-equipment workouts the family can tackle together.
Sworkit
"Simply work it" is the mission behind the Sworkit app. Thanks to 400 unique workouts and 800 guided exercises, you can personalize your fitness experience around your family's schedule by setting attainable goals, saving customized workouts, and having the support of certified trainers to answer all your fitness and nutrition questions.
Plus, Sworkit has dedicated part of the app to its "Youth Initiative" that offers kid-friendly workouts to help get their energy out. From guided warmups to cooldowns to "Stand Up and Move" sessions, Sworkit has a fitness routine for every family member.
Super Stretch
Daily yoga practices shouldn't be limited to the parents. With Super Stretch, your kids can take virtual yoga classes, too. The app features interactive stories, games, partner dynamics, animal sounds, and laughter to encourage kids to stretch. Your little ones can learn about body awareness, communication, concentration, breathing, noncompetitive movement, and self-esteem while promoting muscle strength and flexibility.
7-Minute Workouts For Kids
Team up with your children to take on short, high-intensity interval training sessions with the 7-Minute Workout For Kids app. According to the app's website, HIIT-style workouts can be just as beneficial as longer workouts without the time commitment.
In a short amount of time, 7-Minute Workout For Kids provides full-body, bodyweight workouts for the whole family.
Just Dance Now
Turn your living room into a dance studio (no gaming console needed!) with Just Dance Now. The app is compatible with any internet-connected screen — your smartphone is the controller. Once set up, you have access to a catalog of over 500 songs and dances that'll have the whole family off the couch and grooving.
Click here for more health and wellness stories, tips, and news.
Image Source: Getty / Peathegee Inc