No-Bake Almond Butter Apricot Bites Recipe
This No-Bake Treat Will Satisfy Your Chewy Cookie Cravings
Who wants to turn on the oven in this heat? If you're craving a sweet, cookie-like snack that's high in protein and flavor but don't want the hassle (and temperature) of an oven, then whip up these quick and easy almond butter apricot bites.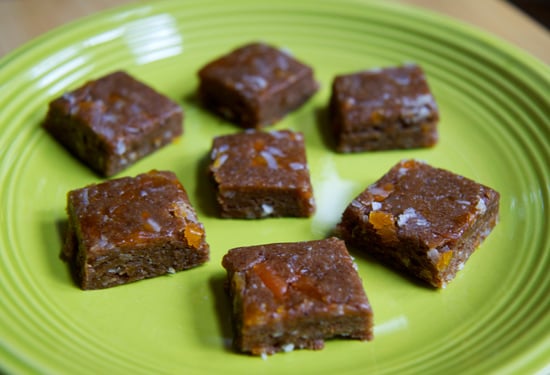 Just like these peanut butter crisp balls and these fudgey brownies, there's no baking required. All you need is a handful of ingredients and a food processor, and you're set.
At under 60 calories, each bite offers 1.2 grams of fiber and 1.3 grams of protein. This vegan treat is perfect for snacking on before a workout but is sweet enough to satisfy your dessert cravings.