100-Rep Bodyweight Workout
A 100-Rep Bodyweight Workout That Can Be Done in Just 5 Minutes
Don't think you have time to exercise? This 100-rep workout can be done in just under five minutes. And the best part is that you don't need any equipment — just your body. These moves combine cardio plus strength training, so you'll be huffing and puffing and will feel your muscles burning. Want more of a workout? Repeat this 10-move circuit for a total of 5-10 times.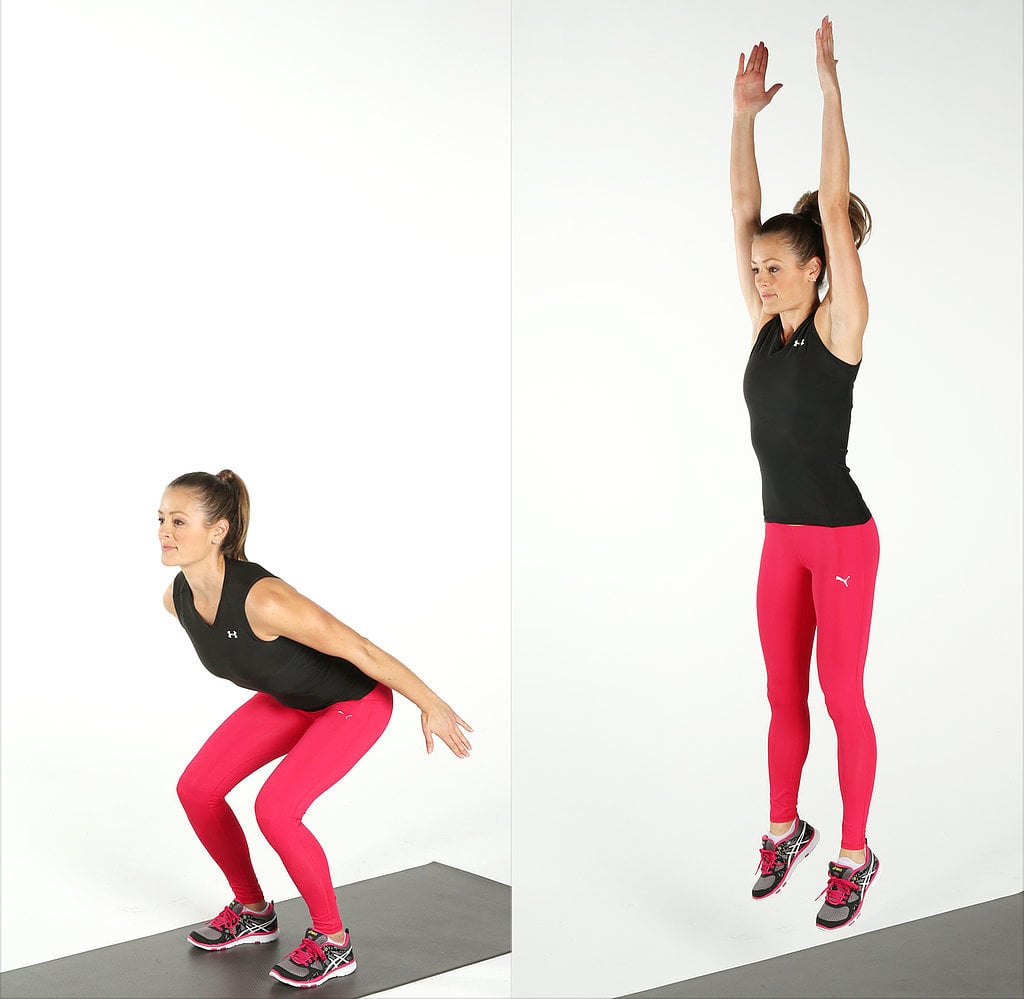 Make modifications for each move as needed to make it easier or harder.
Try to complete each of these moves without any rest in between. Challenge yourself to keep moving, no matter how slowly you complete the moves, and remember that you'll be able to rest once you do that last sit-up!
Image Source: POPSUGAR Photography