5-Minute Leg Workout
The 5-Minute Leg Workout You Definitely Have Time For
Toned legs aren't just for show. Aside from helping you feel proud when wearing thigh-hugging pants, strong legs will make your favorite form of exercise feel easier, and building muscle mass also keeps your metabolism going strong. All these moves require no equipment — just you and five minutes. Repeat this five-move circuit two or three times, and you'll feel your inner and outer thighs, hamstrings, and calves burning.
Switch Jump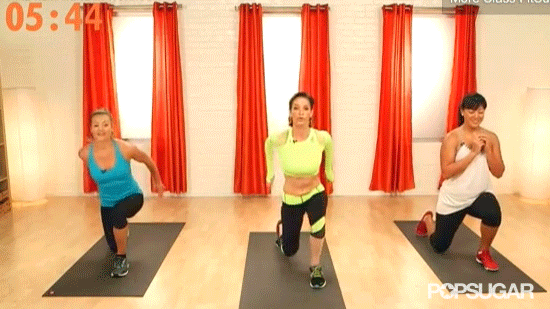 Begin in a lunge position with the right knee forward. Jump the feet, and switch them so the left leg is in the front. Continue jumping for one minute. Love this thigh and cardio move!
Temple With Toners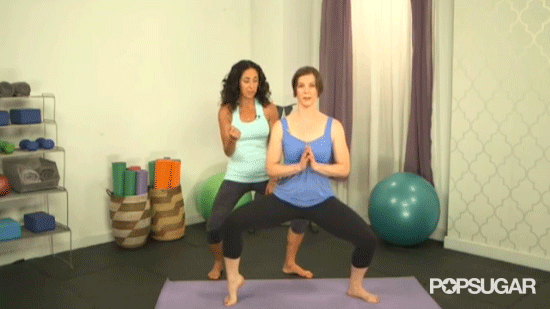 From a Goddess (Temple) wide-squat position, raise your right heel, and pulse the hips up and down for 30 seconds. Then lift the left heel for another 30. You'll feel this in your outer thighs and calves.
Scissor Kick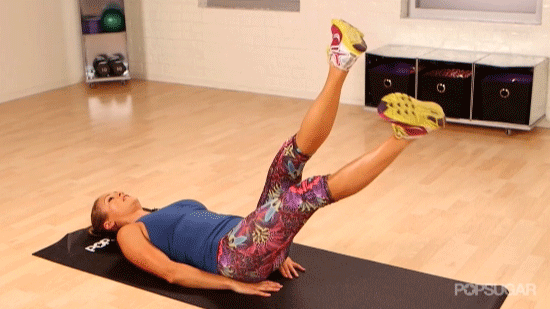 Lie on your back with your legs in the air, toes pointed out. Cross the right shin over the left, and pulse for two, then cross the left over the right, and pulse for two. Continue for one minute to work the inner thighs.
Thigh Dancing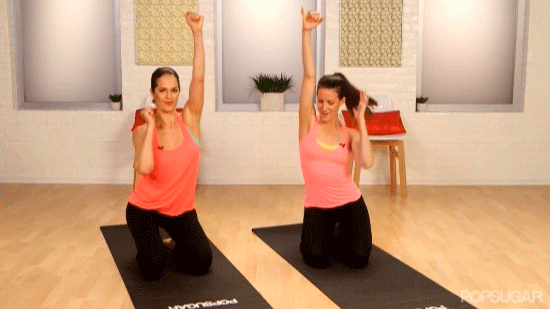 Sit on the shins, and lift your tush two inches above your heels. Shift your hips from side to side, punching the arms in the air for one minute. You feel this in your quads and hamstrings.
Single-Leg Bridge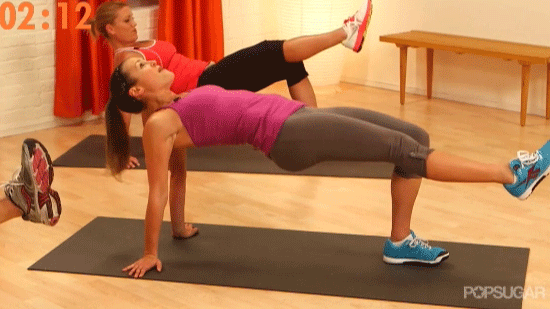 From a bridge position on the hands and feet, raise the right leg in the air. Lower the hips, and raise them again for 30 seconds, then switch legs for 30 more. A total hamstring and butt burn!
Image Source: POPSUGAR Studios