5-Minute Workout For Before You Shower
A No-Equipment Workout That Only Takes 5 Minutes
The following post was originally featured on Fit Bottomed Girls and written by Erika, who is part of POPSUGAR Select Fitness.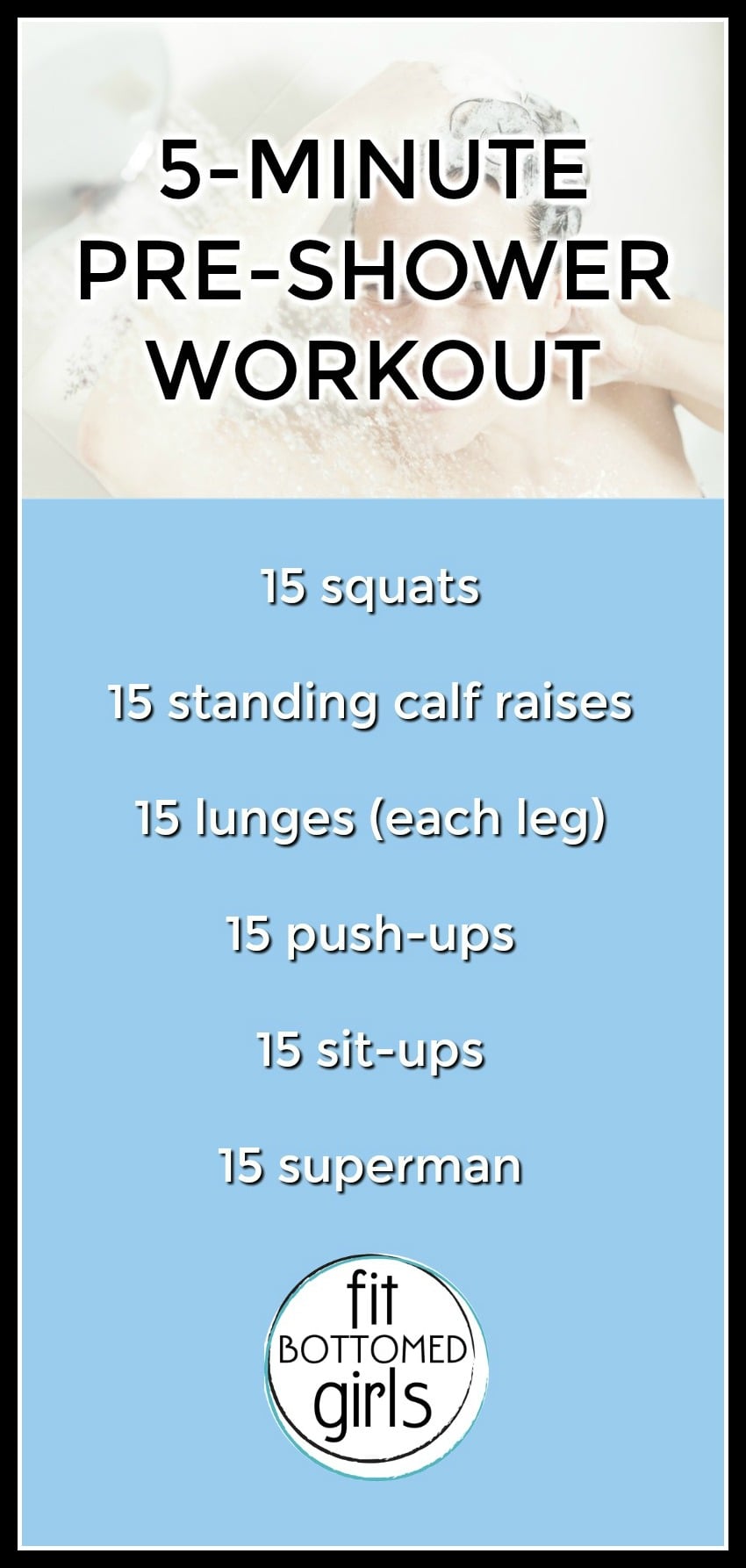 Image Source: Fit Bottomed Girls
I have a confession to make. Sometimes, I use the fact that I'll have to shower after as an excuse to not work out. It's a legitimate problem though — and I know I'm not alone. Don't act like you haven't done the same before. Sometimes I'm just having a good ass hairday and can't jack it up with a workout. (Priorities, right?)
So, the solution? Squeeze in a workout right before hopping in the shower. Genius. All the moves can be done within a small space and only take five minutes. Yes, FIVE minutes!
There ya go. No more the "but I'll have to shower" excuse. And if that's never been an issue for you — consider this a quick workout for when you're in a pinch!