The Best Healthy Travel Tips
5 Healthy Travel Hacks to Help You Stay on Track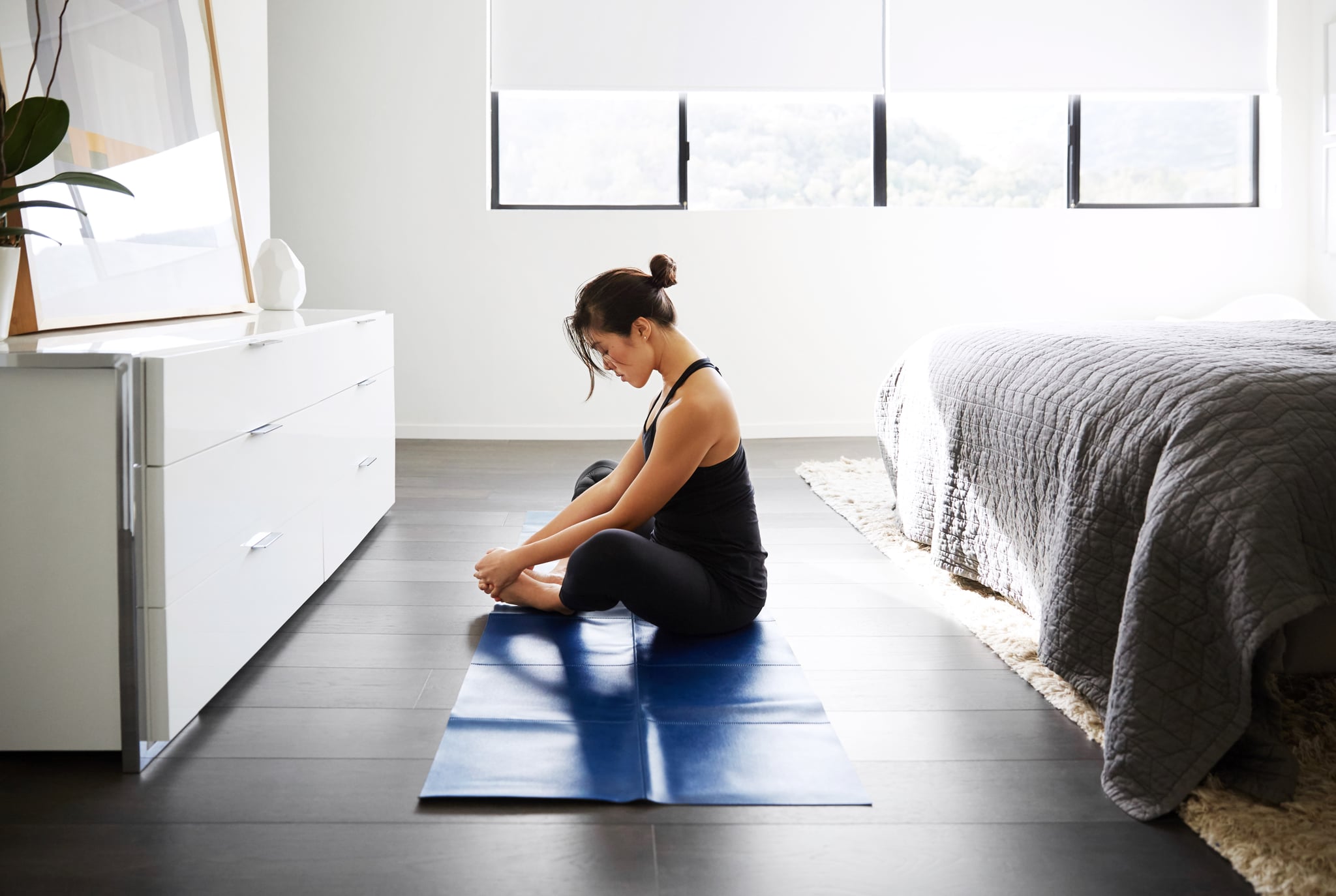 Traveling isn't always as glamorous as it sounds. Long drives, cab rides, flights, hours in terminals, and the occasional jaunt through a train station can result in major stress — on the body and mind. For me, travel is a fact of my everyday life. The benefit of that, beyond frequent flyer miles and knowing how to pack very quickly, is knowing the simple tricks to staying healthy while on the go.
So how do you make sure your traveling doesn't interfere with your healthy habits? Here are my five best tips that you can start today to get back on track!
1. Bring Healthy Snacks With You
The stress of traveling can make you hungry, so it's a good idea to keep something on hand that will satisfy you. Let's be honest here, there aren't many healthy options on an airplane, so packing healthy snacks is your best bet. According to Toronto-based culinary nutritionist Keisha Luke, "Try to bring along some mixed nuts, low-sugar or naturally sweetened with raw honey, maple syrup, agave, or even dried fruit granola, protein balls (natural peanut butter, oatmeal, honey, and nuts), fruits, and opt for water when offered a beverage."
2. Wear Your Exercise Shoes
Heck, wear your sweats, too! Why? Because exercise clothes and shoes are never out of style, plus dressing for fitness means that you'll be more likely to walk to your destinations. You're also more likely to go check out the city, the gym, or the mall a few blocks away without calling a cab.
The more you walk during your time away from home, the better you will feel. Take the long way, take the stairs, whatever you've gotta do to keep moving, do it.
3. Order à la Carte
Most meals are already put together for you on many menus, and most of the time you'll have no idea what the calorie content is. Luke told us to keep it simple: "Order things you know are healthy. For dinners, pick a lean cut of meat and choose sides that are as simple as possible such as steamed veggies, brown rice, quinoa, or a side salad."
For lunches, choose turkey wraps, salads, or other lighter fare and opt for more simple dressings. Say no to fries as a side, and choose sliced tomatoes, cottage cheese, or even a small salad instead. Remember: there's no law that says you have to finish everything they put in front of you. We won't tell your mom, honest!
Breakfast can be tricky with all the sweet treats offered such as pancakes, french toast, and more, so choose wisely and go for good old eggs and oatmeal if you have to. Even a cup of yogurt can be a great option here.
For drinks, stick to water or unsweetened tea. If you drink alcohol, keep it to a minimum and choose wisely. No cola in your mixed drinks; go for unsweetened grapefruit juice or seltzer and lime as a mixer.
4. Bring Your Personal Trainer and Nutritionist With You
Literally! With today's technology making it possible, you can still travel and complete your sessions with a personal trainer or fitness apps. Either plan ahead with your trainer for some Skype sessions to stay on track, or as certified personal trainer Heather Neff told us, "Use LiftSession.com; all you need is a laptop or tablet and some WiFi (which is usually available and free at hotels) to get in a great workout."
Mobile personal trainer apps and sites allow you to connect with a live online personal trainer and never miss a workout while you are traveling. You can do it from the comfort of your own hotel room (or mom's guest bedroom).
You can do the same thing with your nutrition. Either seek out food delivery services that will get your meals to you no matter where you are, or seek out a culinary nutritionist in the city you plan on visiting to give your diet a new kick.
5. Do Your Best and Don't Dwell on a Mistake
You're traveling, after all. This is supposed to be an exciting time where you get to try new things and let loose a little. My best advice would be to never eat two bad meals in a row, keep moving as much as you can, and enjoy your time away. In addition to that, try to de-stress and have a little fun. You deserve it.
Image Source: POPSUGAR Photography / Sheila Gim