CBD Honey Review
This Hemp Honey Is Like Yoga in a Jar — Calm and Blissful
The buzz around CBD is picking up steam as people learn more and more about its multiple health benefits. People use CBD to ease anxiety symptoms and period cramps, to help with chronic pain, and for better sleep.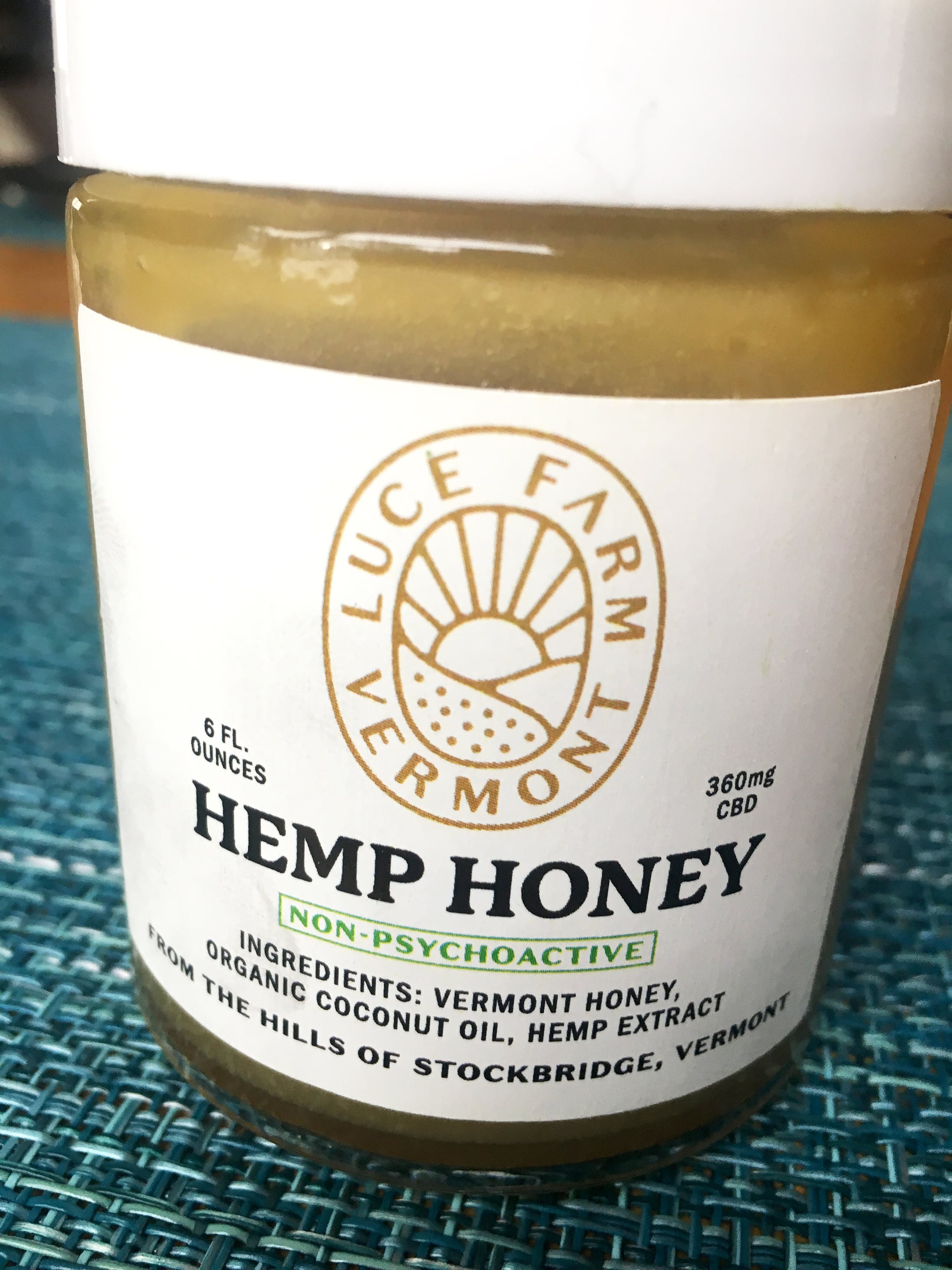 From oils and capsules, to treats like gummies and chocolates, you can try CBD in just about any form. If you're a honey fan, you'll want to get your hands on a jar of Luce Farms Hemp Honey ($40).
Harvested in the hills of central Vermont, this Hemp Honey is made with three ingredients: raw honey sourced from Vermont's Champlain Valley Apiaries, organic coconut oil, and hemp extract, which contains the CBD.
The farmers, Rebecca and Joe Pimentel, grow their hemp using the same rigorous standards as they do with their vegetables, using both organic and sustainable practices, their own compost, the highest quality natural fertilizer, water from a nearby spring, and natural sunlight. Their organic growth practices, extensive CO2 extraction process, and consistent testing guarantees purity and CBD concentration levels in every jar.
One teaspoon offers 10 milligrams of CBD (Or, should we say CBeeD?). As with all CBD products, it's non-psychoactive (read: you won't get high), non-addictive, and is completely safe. This Hemp Honey definitely has an herby, grassy taste if you spoon it on its own, but you can hardly taste it when spread on peanut butter toast or stirred in herbal tea with some fresh-squeezed lemon.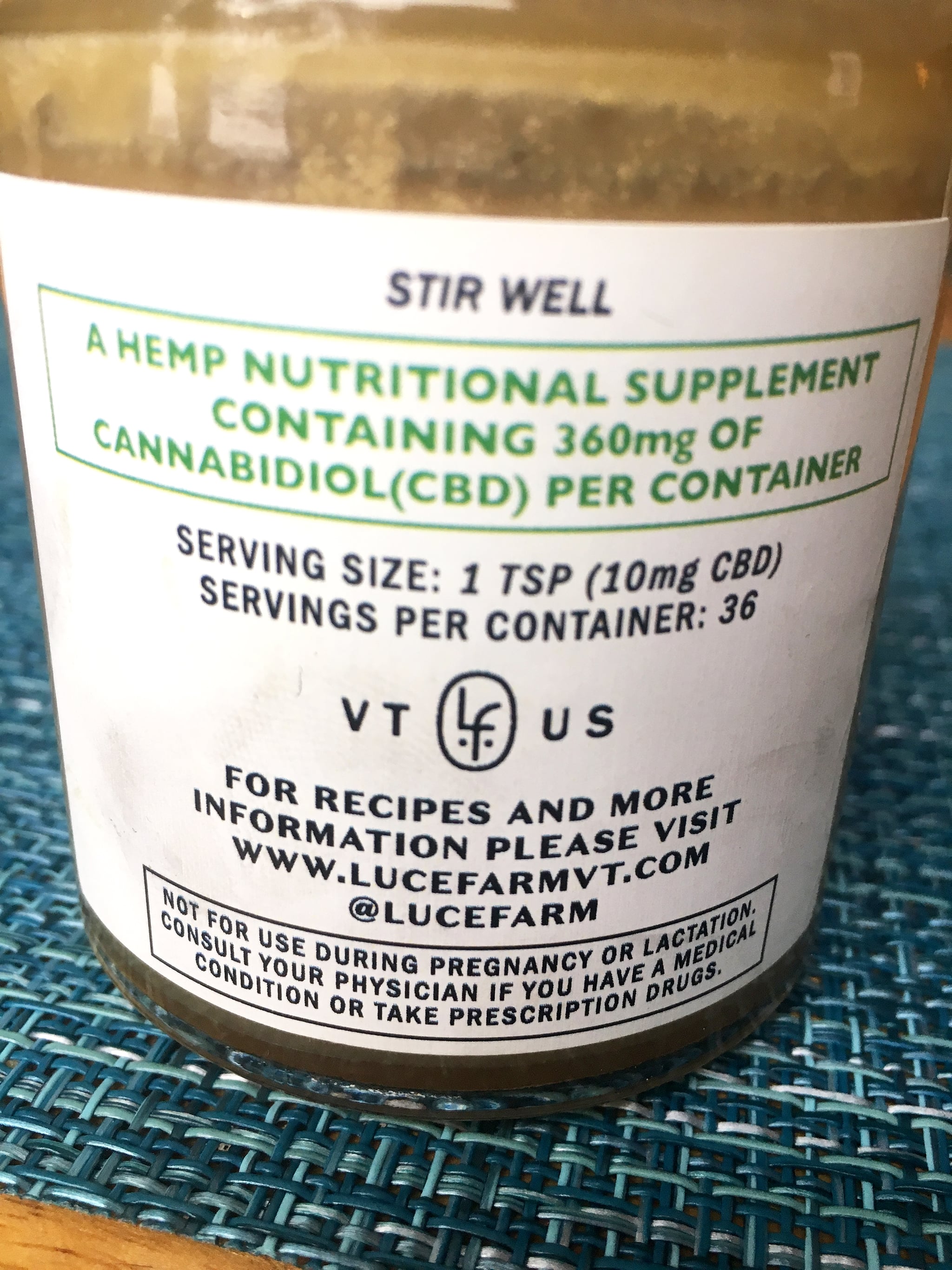 As with other CBD products, the effect is pretty mild. It comes on slowly and I found that half a teaspoon made me feel calm and mellow — kind of like a post-yoga glow. At $40 a jar, it's a great product to try if you're a CBD virgin. Aside from toast and tea, use it to make salad dressing, add it to oatmeal or yogurt, or drop it in your blender when making your morning smoothie.
Luce Farm Hemp Honey is available in select stores across Vermont and for purchase online.