Day 10: 2018 Clean-Eating Recipes
Recipes For Day 10 of Our 2018 Clean-Eating Plan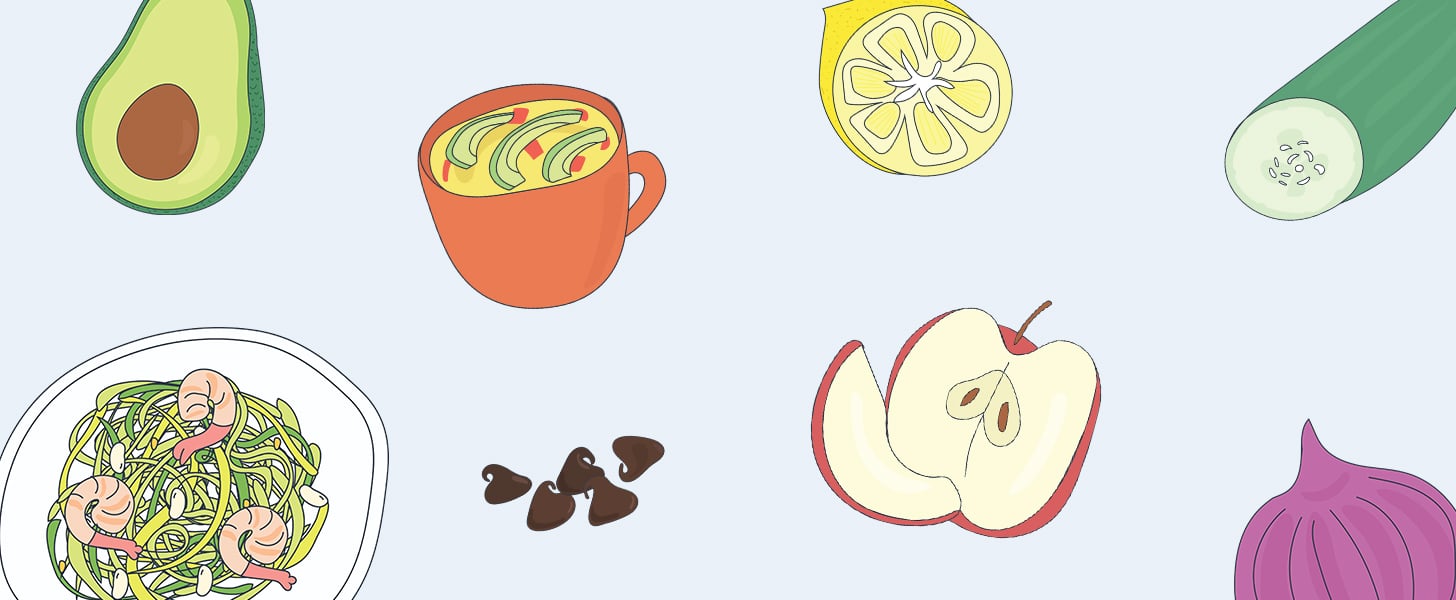 Prep Notes:
If you're using the vegetarian options on this plan, hard-boil an egg for your snack today.

Ingredients
Egg Mug
2 eggs
1 egg white
2 tablespoons salsa
1/2 teaspoon olive oil
1/3 avocado, chopped
On the Side
1 medium apple
Directions
Whisk together egg, egg whites, and salsa. Rub the inside of a microwave-safe mug with olive oil and pour in egg mixture. Microwave until the egg begins to firm up, about 30 seconds. Stir, then microwave until egg is fully cooked, about another 20-30 seconds.
Top with avocado and serve with a sliced apple on the side.
NUTRIENT TOTALS
Calories: 330.7
Protein: 18 g
Carbohydrate: 26.3 g
Dietary Fiber: 6.967 g
Total Sugars: 17.1 g
Total Fat: 18.9 g
Saturated Fat: 4.382 g
Sodium: 453.1 mg
Information
Category

Breakfast/Brunch

Cuisine

North American

Prep Notes:
Use leftover lentils from yesterday's dinner.


Prep Notes:
Use leftover zucchini noodles from Day 9 dinner.
Save half of this recipe for lunch tomorrow.