Day 4: 2018 Clean-Eating Recipes
Recipes For Day 4 of Our 2018 Clean-Eating Plan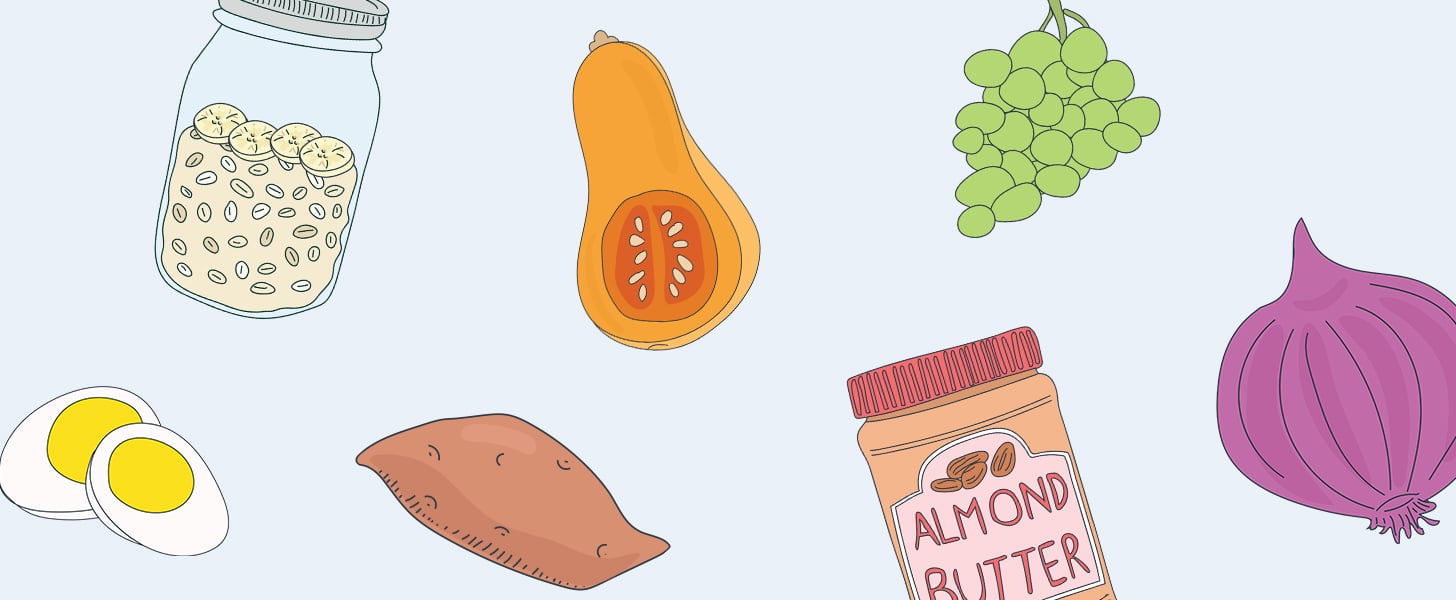 Prep Notes:
This recipe finishes up the overnight oats from Day 2.

Prep Notes:
Eat leftovers from last night's dinner.


Prep Notes:
Eat 2/3 of the frittata for tonight's dinner, saving 1/3 for breakfast tomorrow (Day 5).
Today's treat needs to be chilled for an hour, so consider making before starting dinner prep.
Sweet Potato and Mushroom Frittata

Ingredients
1 tablespoon olive oil
1 medium sweet potato, cut into 1/2-inch cubes
1/2 medium red onion, sliced into half moons
2/3 cup sliced mushrooms
4 large eggs
2 egg whites
3 tablespoons almond milk
1/4 teaspoon salt
1/8 teaspoon black pepper
Directions
Preheat oven to 350ºF.
Heat a large oven-safe skillet over medium heat. Add olive oil and heat for 1 minute. Add sweet potato, mushrooms, and onion. Cook, stirring often, until vegetables are tender but sweet potato is not mushy, about 10 minutes.
Meanwhile, whisk eggs, egg whites, almond milk, salt, and pepper in a medium bowl. Spread the sweet potato and onion evenly in the pan, then pour egg mixture over the top. Transfer the skillet to the oven and bake for 15 minutes, or until eggs are set and cooked through. Let frittata cool for 5 minutes.
Cut the frittata into thirds. Serve 2/3 of the frittata for dinner and refrigerate the remaining 1/3 portion for breakfast tomorrow (Day 5).

NUTRIENT TOTALS

Calories: 402
Protein: 12.3 g
Carbohydrate: 10.8 g
Dietary Fiber: 1.736 g
Total Sugars: 3.904 g
Total Fat: 12.1 g
Saturated Fat: 2.926 g
Sodium: 165.6 mg
Information
Category

Main Dishes

Cuisine

North American

Prep Notes:
This recipe makes four truffles; eat two tonight and save two for your treat on Day 6.

.