Ghirardelli Semi-Sweet Chocolate Chips Are Not Vegan
Attention Vegans! Ghirardelli Semi-Sweet Chocolate Chips Are No Longer Dairy-Free!
I'm in shock. I feel completely betrayed. By a chocolate chip, of all things. It's a sad, sad day for those of us avoiding dairy because I just found out that Ghirardelli changed their recipe, and it's now made with whole milk powder. Horrifying, I know. I totally feel your pain. And now I find myself having to apologize to you, because for years, I've recommended Ghirardelli Semi-Sweet Chocolate Chips for my dairy-free and vegan recipes. So much sadness.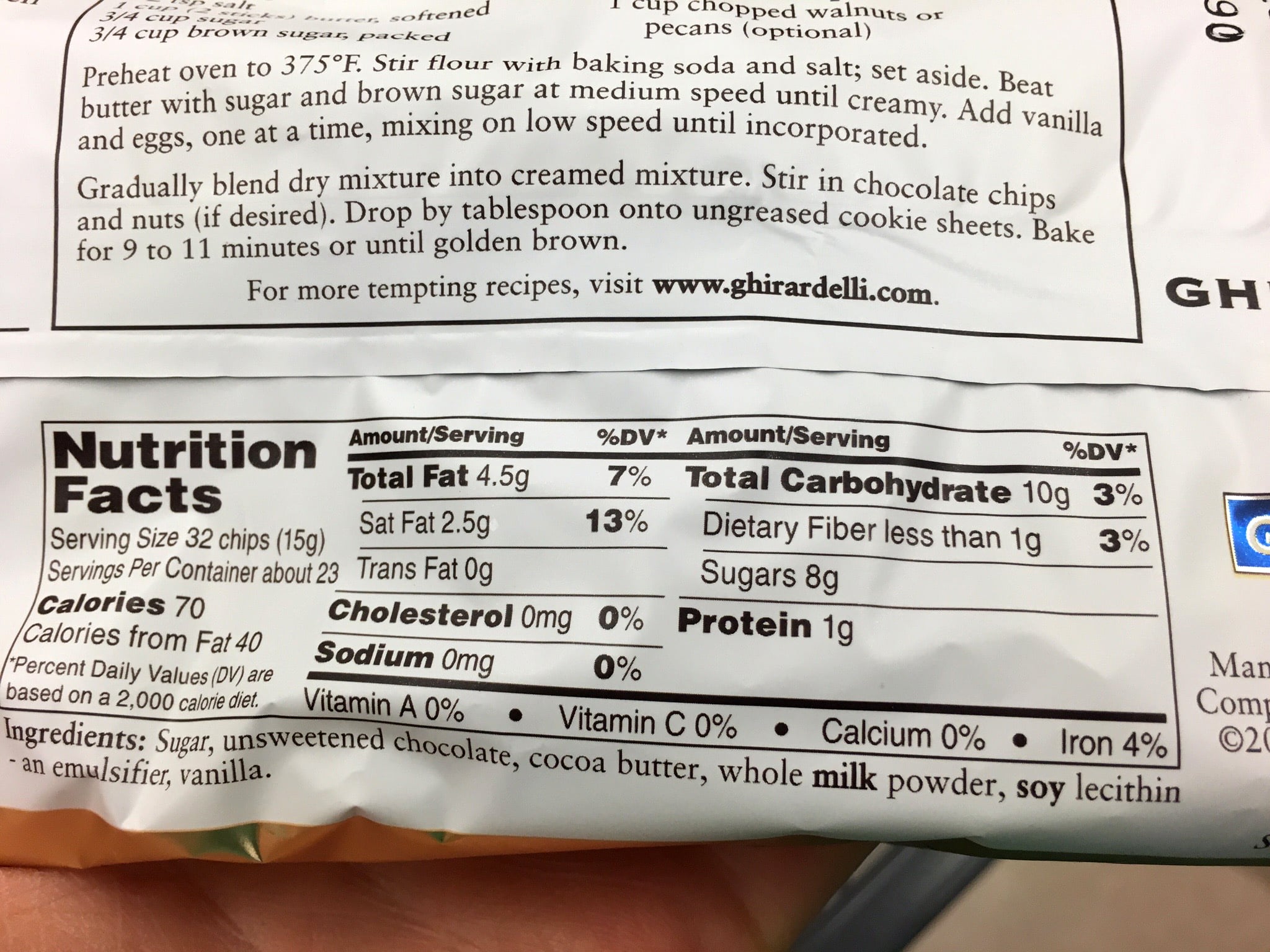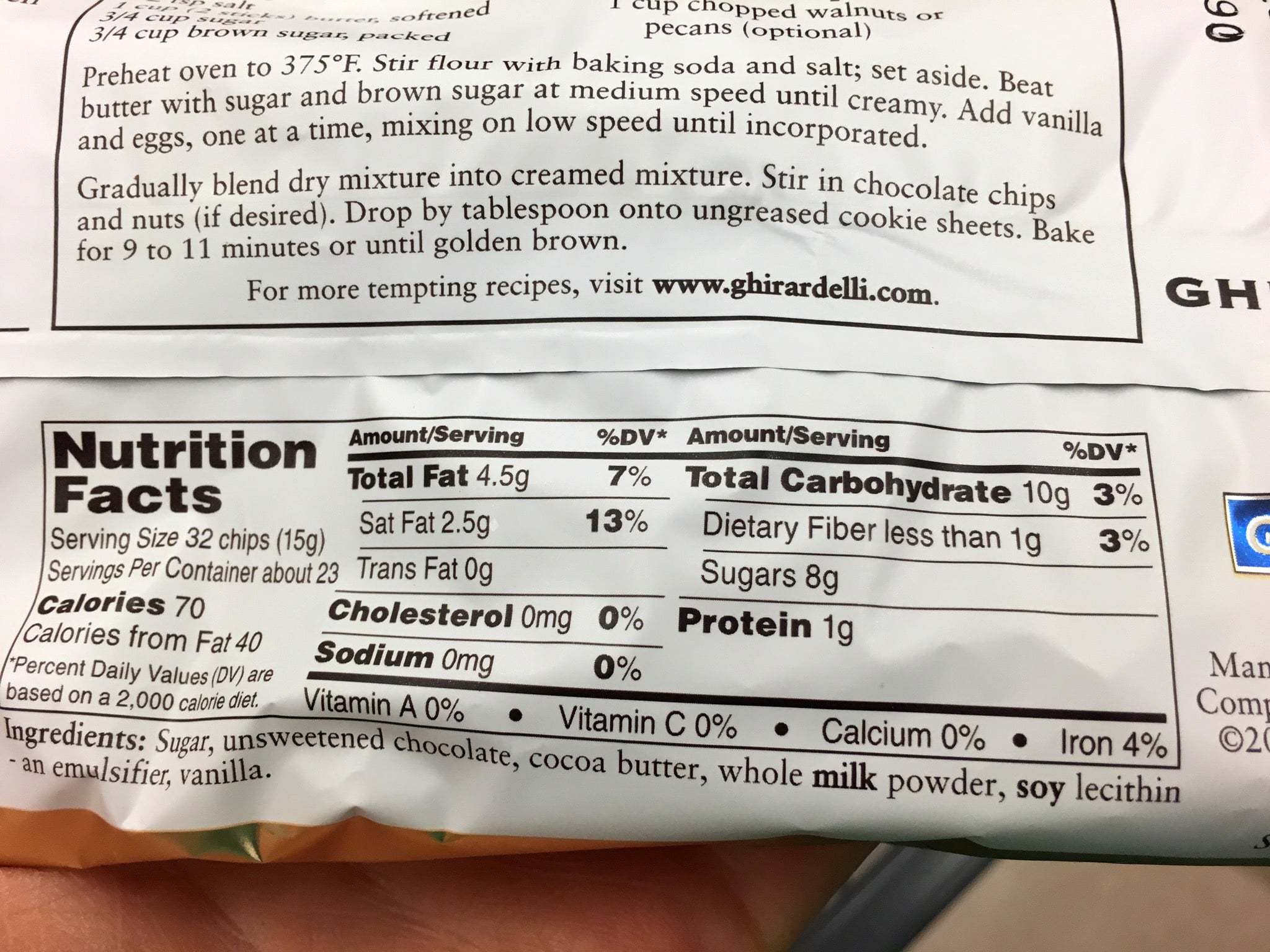 If you have packages in your kitchen, they might still be good. But if you go to buy new ones, you'll see the new ingredient list and start sobbing. But before you melt into a puddle of chocolate-covered depression, there are tons of companies that do offer dairy-free alternatives. Try one of these:
Not only am I in mourning over the loss of these chocolate chips, but now I'm questioning all the food I eat. What other companies have changed their recipes to include dairy?! We spend a lot of time label reading, double-checking to make sure the foods we buy are healthy and safe for us to eat. Once we know a product gets the green light, we wouldn't feel the need to check it again. But with this recent finding, I guess it's a reminder that no product is 100 percent safe forever. The next time you hit the store, you might want to take a peek at some of your tried-and-true faves before throwing them in your cart.
On a happier note, I just found out that all of Kashi's frozen waffles, crackers, and pita chips are now vegan!