Healthy Chinese New Year Foods
6 Ways to Make Chinese New Year a Healthy Celebration
Lunar New Year is arguably one of the most important celebrations on the Chinese calendar. The two-week festival, which begins today, is steeped in tradition, and like many holidays, much of it centers around bringing people together through food — dumplings, turnip cakes, and Buddha's Delight are all favorites during this time, and depending on preparation, can be full of healthy benefits. Besides upping the nutritional content of your diet, many of the traditional dishes consumed during the Lunar New Year are believed to bring luck and prosperity. Be sure to enjoy these delicacies as we usher in the year of the monkey!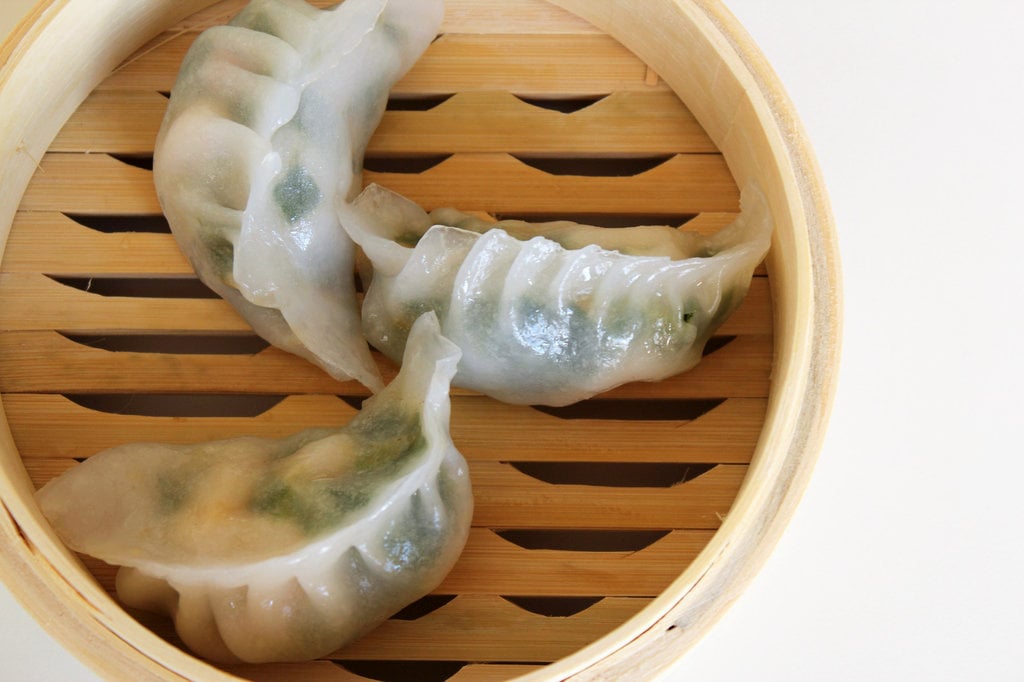 For many families celebrating the Lunar New Year, dumplings are a staple. Choose offerings that are steamed and boiled over those that are fried. And making a classic Chinese dumpling isn't as hard as you think. This recipe for shui jiao, or boiled dumplings, only requires a few simple ingredients.
During this time of the year, it's a given that you will see mandarin oranges and tangerines — both are symbolic of the Lunar New Year. Families often buy small potted trees and present the citrus fruit as a gift of abundance and fortune to friends and relatives. Eat one on its own or add some slices to a salad — the fruit is an excellent source of vitamins A and C.
Noodles are traditionally eaten for luck in Asian cultures and symbolize long life. When deciding between the many options, opt for soba noodles, which are full of protein, iron, fiber, and amino acids. Try our light recipe for gluten-free noodle salad with ginger peanut dressing.
Yusheng is a raw fish salad made up of heart-healthy salmon and lots of fresh shredded veggies like daikon, yams, cucumbers, and ginger. The dish is usually eaten on the seventh day of the holiday and symbolizes abundance in the upcoming year. If making yusheng seems daunting, you can enjoy similar flavors and health benefits with this easy-to-make sushi bowl.
Melon seeds are commonly eaten during the Lunar Year to bring fertility. Sold mostly in Asian grocery stores, melon seeds are often substituted with pumpkin seeds when they're unavailable, a great source of manganese, phosphorus, and magnesium.
Go meat free! Following a vegetarian diet is a common Lunar New Year tradition. Because so much of the two-week holiday revolves around food, individuals eat a strict vegetarian diet on the 13th day as a way to naturally cleanse the body.
Image Source: POPSUGAR Photography / Camilla Salem