How to Do Squat Hops
This Squat Variation Combines Strength Training and Cardio For the Ultimate Booty Exercise
We know squats are great for your booty and legs, but why not take them to the next level? Let's add some cardio and a tiny bit of plyo.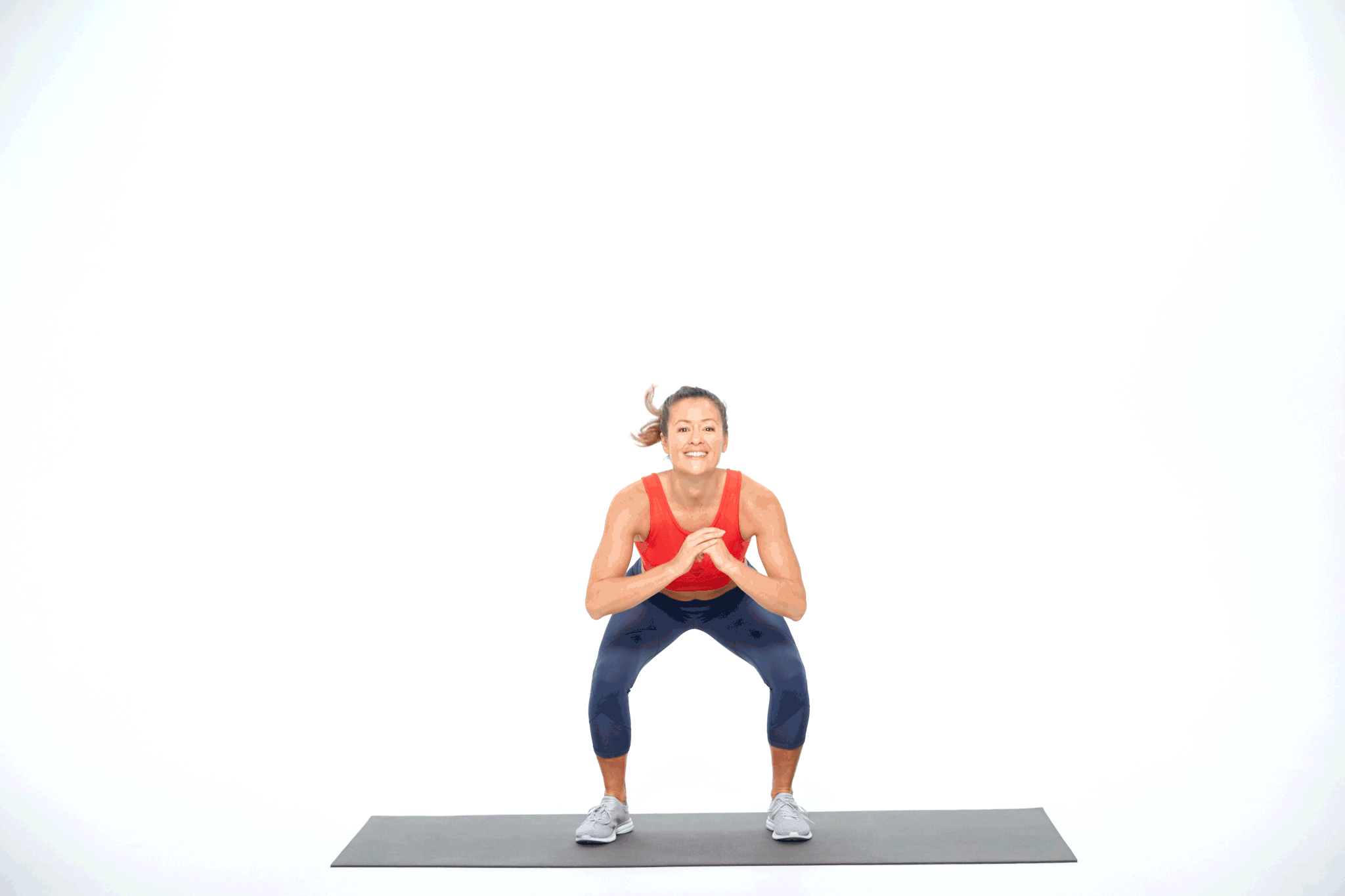 Coach Caroline Jordan — booty expert and trainer from Equinox's Best Butt Ever class — loves squat hops, saying they "build explosive power, strength, and cardiovascular fitness," all in one simple move. Here's how you do squat hops; move quickly to get an even better cardio workout!
Start in a squat with your feet set slightly wider than your hips and your hands clasped loosely at your chest.
Maintain the posture of the squat as you hop your feet off the ground a few inches. Land softly on the ground and deepen the squat, keeping your weight on your heels, to complete one rep. Perform as many reps as you can for a full minute.
Check out this cardio and leg blasting workout that features the squat hop.
Image Source: POPSUGAR Photography