How to Know When You're Hungry
How to Break an Emotional Eating Habit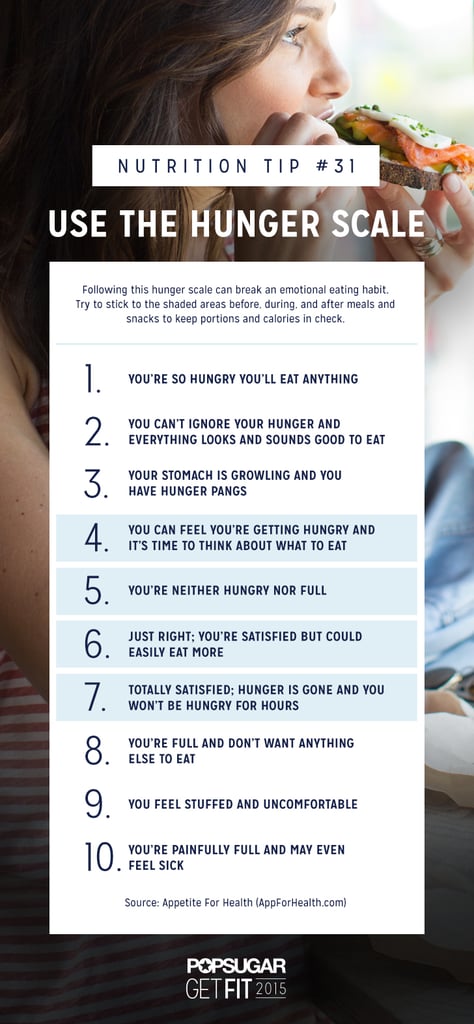 Even when you think you're hungry, you could be eating for the wrong reasons. Many people mistake dehydration for hunger, and others feel the urge when they're bored or coping with certain emotions. "If you eat when you're sad or stressed, you probably already know that food is a horrible therapist," says Julie Upton, RD, of Appetite For Health. Instead of feeding these self-destructive feelings, Julie offers up this hunger scale to help you break your emotional eating habit. Use this hunger scale for the next few days to keep tabs on your physical hunger and how to eat an appropriate amount to satisfy. It'll help you realize certain patterns that can lead to weight-loss success.
Check out more tips on how to stop emotionally eating here.
Pin or print this reminder, and then get more nutrition coaching, workouts, and meal plans at our Get Fit 2015 page.

Image Source: POPSUGAR Photography