How to Make Socca
A Flourless Flatbread You Can Make at Home
You may have never heard of a socca (pronounced SOH-kah), but you are going to be so glad you found this recipe. This is one of the best-tasting gluten-free flatbreads you'll ever make, but don't worry — it's super easy! It's soft, moist, and chewy, which for gluten-free foods is hard to come by. It's made from chickpea flour, which adds a subtly sweet flavor, plus it's high in protein and fiber.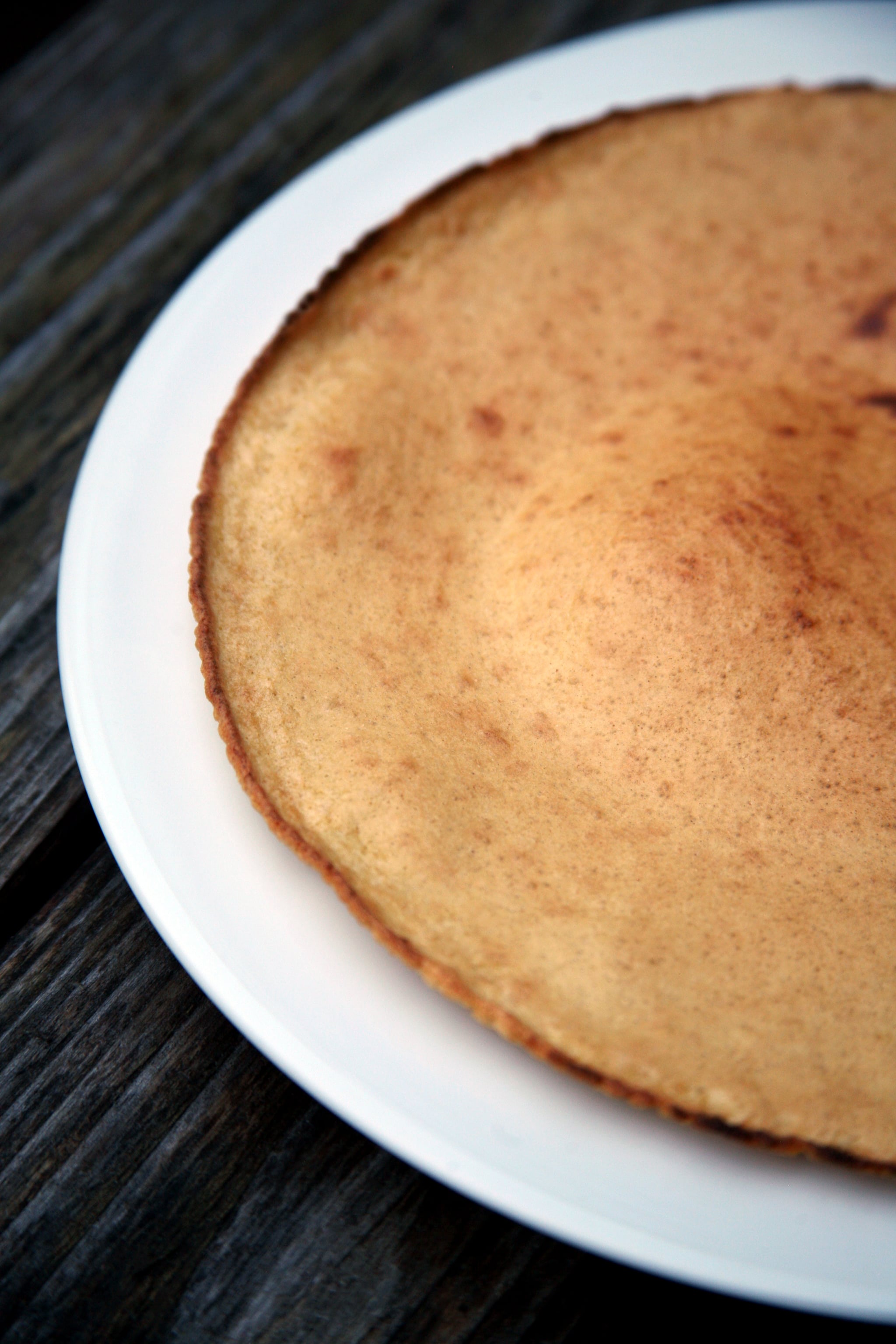 This 170-calorie flatbread offers five grams of fiber and five grams of protein, is completely vegan, and is so versatile. You can use for a flatbread pizza, top it with hummus and veggies, or top it with sautéed fruit for a sweet treat. Heck, it even tastes great smeared with good ol' PB&J.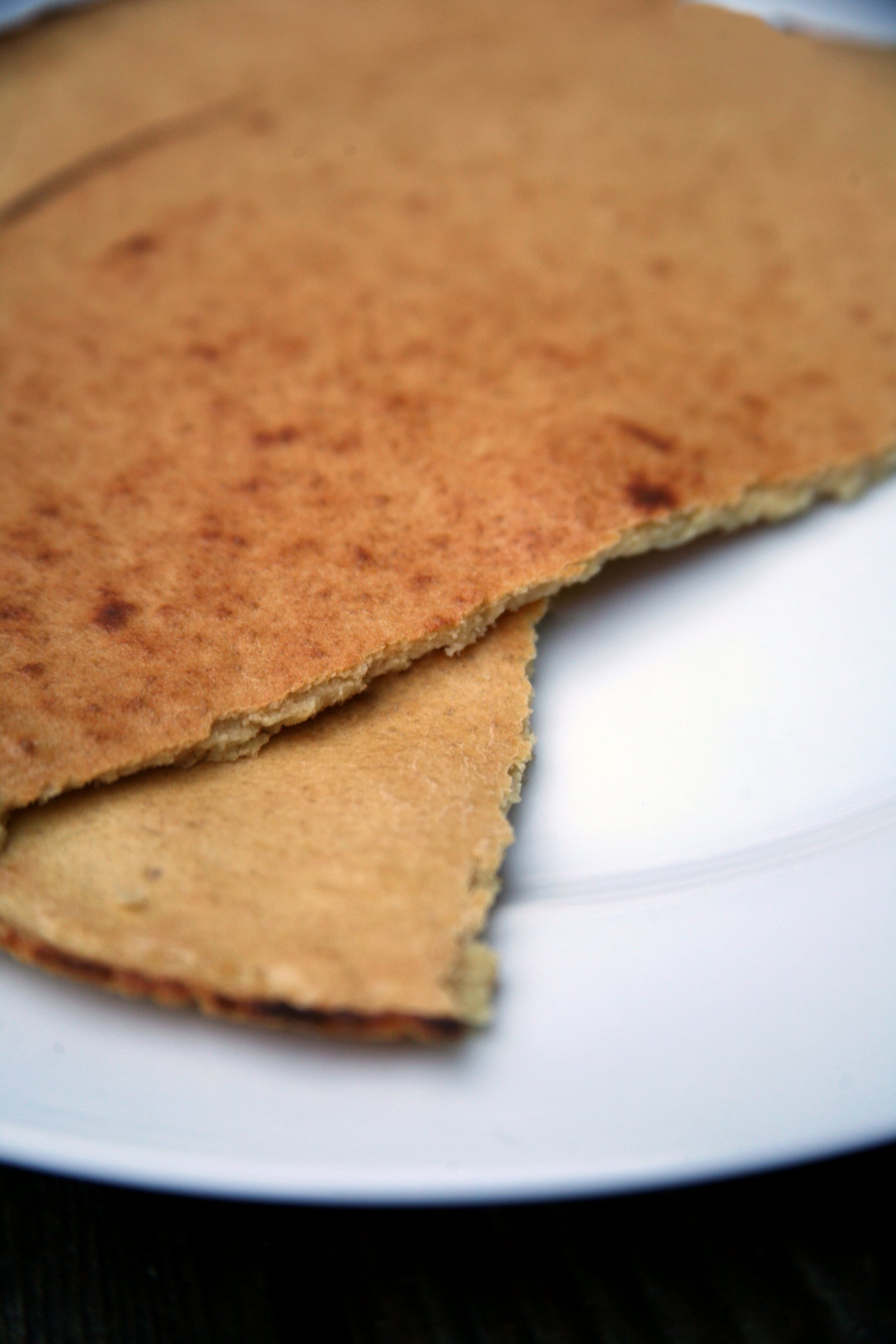 The only hard part about this recipe is getting your hands on some chickpea flour, but you can just go to your local health food store and hit up the baking aisle or bulk section, or you can buy some Bob's Read Mill Garbanzo Flour from Amazon. Also note that this recipe takes a little planning ahead as the batter needs at least 30 to 60 minutes to thicken before cooking.
Socca
From Stephanie Clarke, RD, and Willow Jarosh, RD, of C&J Nutrition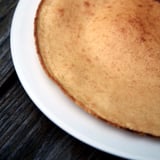 Ingredients
2 cups chickpea flour
2 cups water
1/4 teaspoon sea salt
3 teaspoons olive oil
Directions
Whisk together the chickpea flour, water, salt, and 2 teaspoons olive oil (save 1 teaspoon for cooking).
Set aside for at least 30-60 minutes in the fridge to thicken up.
Heat broiler on high and place a 10-inch cast-iron pan 4-6 inches from the broiler. Allow it to get nice and hot, about five minutes.
Using oven mitts, remove the cast-iron pan from the broiler. If you're worried about your socca sticking, add 1/2 teaspoon of olive oil and swirl it around the pan, but if the pan is hot enough, sticking shouldn't be a problem. Use a ladle to spoon of half the chickpea batter into the cast-iron pan and swirl it around so it covers the bottom of the pan evenly.
Place the pan back in the broiler and cook for 3-5 minutes, or until the socca is cooked all the way through and slightly golden brown.
Remove the socca from the pan and cook the second socca using the remaining 1/2 teaspoon of olive oil and chickpea batter.
Top the soccas however you like, or they can be refrigerated for later.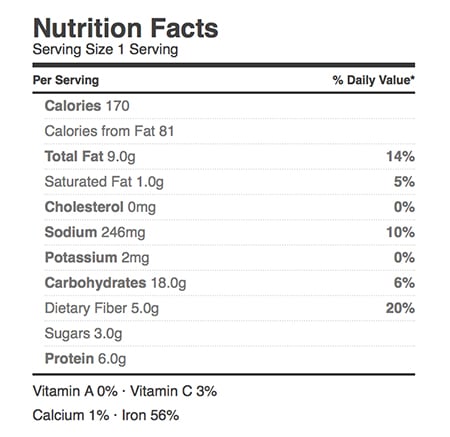 Source: Calorie Count
Information
Category

Main Dishes

Cuisine

North American

Yield

2 servings (2 flatbreads)

Total Time

1 hour, 29 minutes, 59 seconds
Nutrition
Calories per serving

170 per flatbread