Michelle Obama Solidcore Workout Review
I Know the Secret to Michelle Obama's Toned Arms, and It's This Workout I Just Tried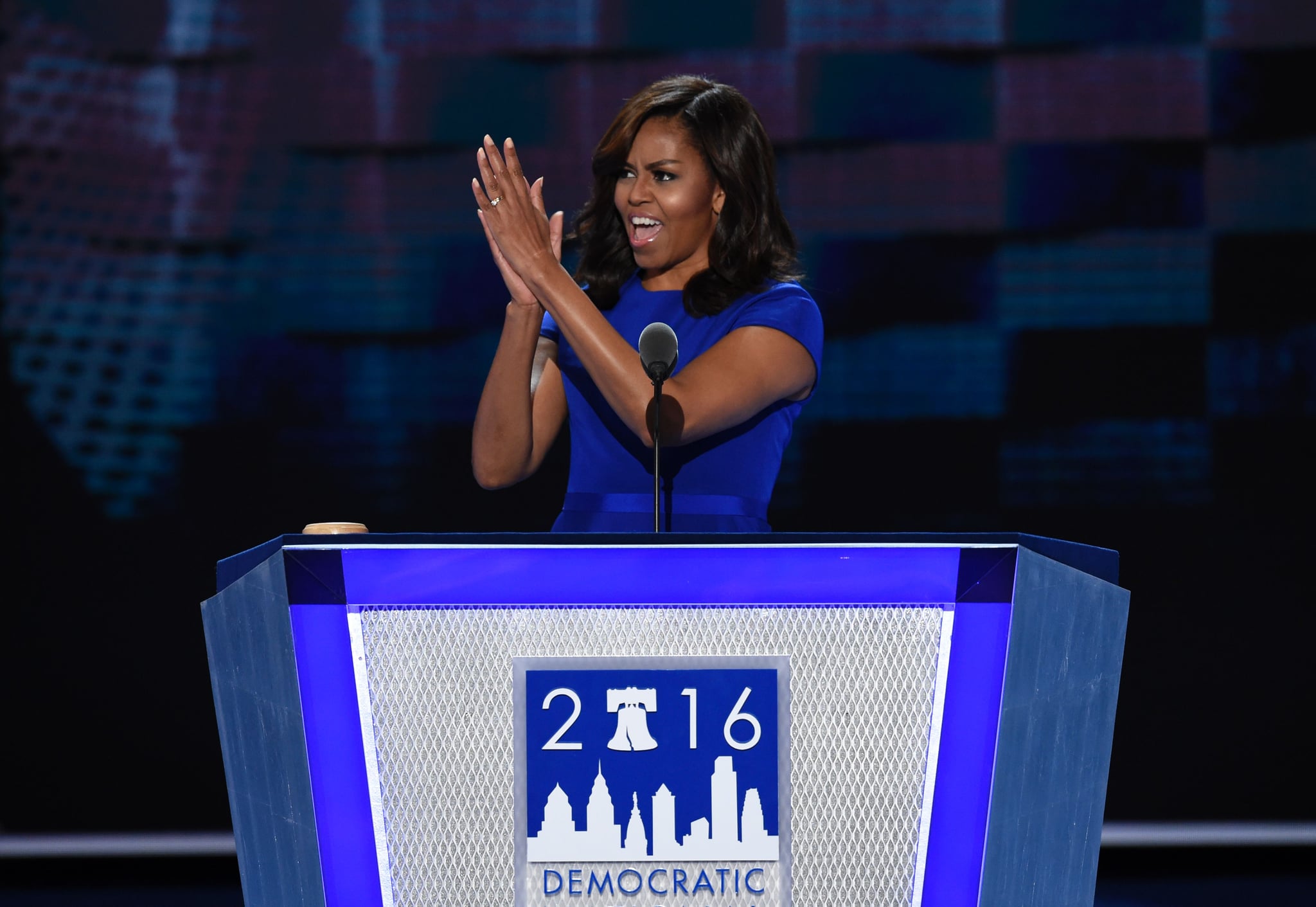 Michelle Obama has many qualities I wish to emulate (class, intelligence, and humor among them), but as a health nerd, her fervor for fitness is somewhere in my top five. My current workout obsession is trying a new boutique fitness class each week, and this week, I decided to give Solidcore, reportedly Michelle's favorite workout, a try.
Before my class, I was torn between doing the beginner class and the regular one. I'd done a little bit of research on what to expect from my Solidcore workout, and from what I could gather, it was an intense series of Pilates-like exercises done on a reformer machine. I'm a yoga teacher and I lift weights, but I'm not exactly a Pilates devotee. And I'm definitely not experienced with fancy-looking reformer machines. Nevertheless, since they only recommended the beginner class for people who don't have a consistent workout routine, I opted to try the standard class.
I love waking up early to get my workout in, so I got to the studio at 5:45 for the 6 a.m. class. I was shown how to use the reformer machine by my instructor. Essentially, the machine consists of a platform between two benches, and the platform is tethered to the benches with bungee cords to provide resistance.
As the class started and the music picked up, I began to get a feel for the movements we were doing. It was actually pretty easy for me to keep up and follow along (unlike the barre class I'd tried the week prior, which moved *way* too quickly).
The music-pumped workout consisted of strengthening and toning movements, during which we used the platform and its bungee cords for resistance. For example, in one move, we took a plank position with our elbows resting on the bench and our feet on the platform, then pulsed back and forth to work our abs. In another scenario, we stood with one foot on the bench and the other on the platform, and then we moved our leg out until we came into a standing lunge with TONS of resistance. Then we pulsed back and forth to work our quads and booties. And DAMN did we work the booty!
It wasn't all lower-body work, though. We also had some free weights situated beneath the reformer machine that we used toward the end of class to work our arms. And we finished off with the toughest arm move ever, grabbing resistance bands that were anchored to the bench and pushing up into a shoulder press while seated on the weighted platform. My shoulders were literally sore for DAYS.
Essentially, this workout is all about strength through resistance. The reformer machine, upbeat music, boutique studio vibe, and friendly instructors make the workout fun and enjoyable to do. Oh, and the fact that Michelle does Solidcore doesn't hurt either.