Single-Leg Deadlift With Kettlebell
A Deadlift Variation That Works Just About Every Muscle in the Body
Deadlifts may as well be deemed the unicorn of exercise moves. Praised by trainers and physical therapists alike, the strength training move simultaneously works the core, back, butt, upper body, and legs — no stone unturned here. But if you want an even bigger challenge, try it on one leg with a kettlebell — you won't be disappointed! (In fact, be proud of yourself for stepping up to the advanced variation.) Doing so challenges your balance, increasing the intensity of the core workout, and also gives your hamstring some extraspecial love.
Related: How to Do Deadlifts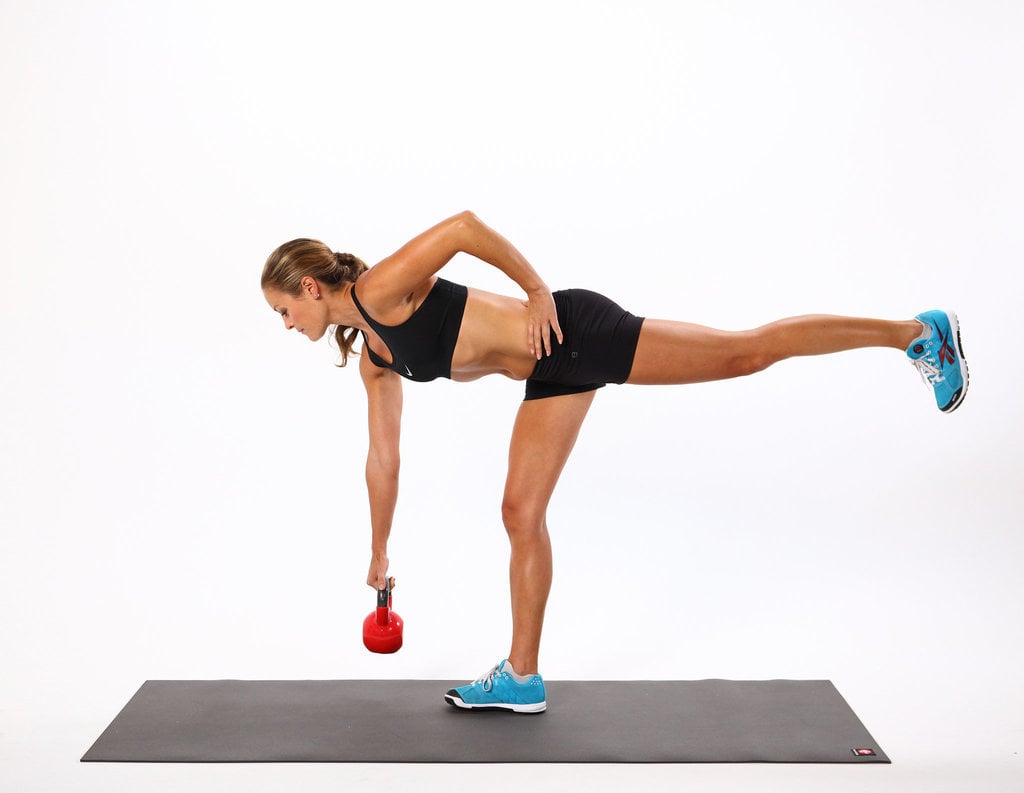 Hold a kettlebell (between 10 and 20 pounds) in your right hand, and lift your left foot slightly off the ground.
Keeping your back neutral, lean your entire torso forward while raising your left leg, which should stay in line with your body. The kettlebell will lower toward the ground. Keep your left shoulder blade pulled down your back.
With your back straight, return upright, coming to your starting position. This completes one rep. Maximize this move by keeping your right foot off the ground as you go through your reps.
Do 12 reps on each leg to complete one set.
Image Source: POPSUGAR Photography