Why You Should Cross-Train When Training For a Race
How I Fixed My Marathon Mistake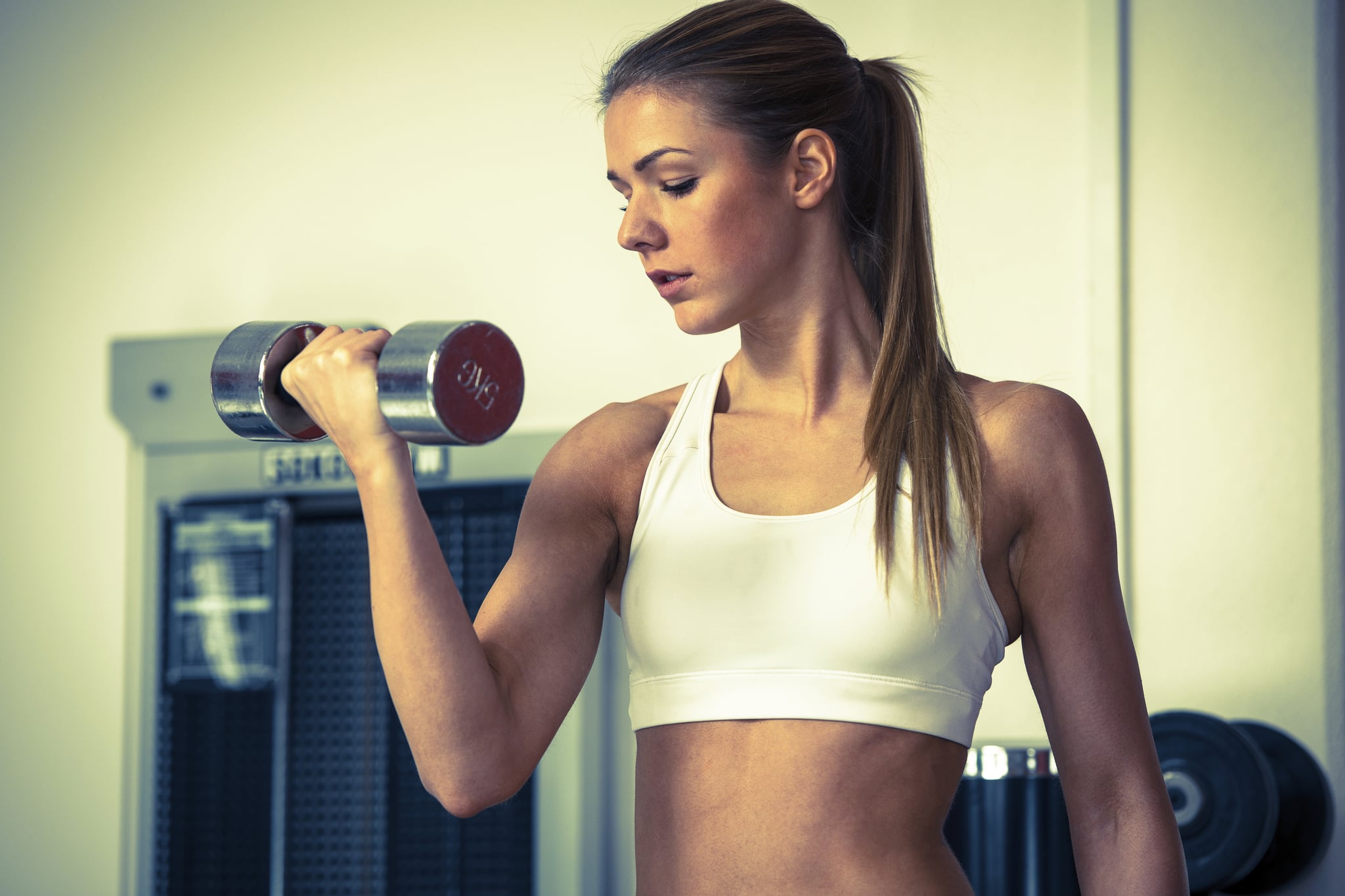 When I signed up for my first marathon last year, I was less concerned about my time than about whether or not I could physically power through 26.2 miles. When I finally gave in and started training, I was a little bit unprepared for just how much running I'd be doing. I felt like I was always on the treadmill, running around the city, and practically living in my sneakers. The time and energy already required to just run while training (hello, three-hour weekend sessions) meant my marathon prep was taking up a lot of my free time. So, I'll confess: I skimped on the cross-training portion. As in, I only made it to a handful of weight-training sessions in the 16 weeks I had to train, and the most nonrunning cardio I got was walking to the subway station and an occasional bike ride to the grocery store. I figured that since I didn't have a finishing time in mind, the most important part was ensuring I had racked up enough mileage before I stepped onto the starting line.
Which, I can now tell you, was a big mistake. From the start, I had to deal with a runner's knee issue that probably was exacerbated by the fact that I wasn't strengthening weaker parts of my body, like my quads and hip flexors. I also ended each long run feeling extremely drained and always nursing a throbbing knee. On race day, I managed to make my way through each mile, but not without a lot of pain, a ton of struggle, and an emotional roller coaster ride that was more than a little bit discouraging. Overtraining certain muscles while not strengthening other parts of my body — while adding more and more miles each week — had actually made me a weaker runner.
Fast-forward to a year later; I'm in the midst of training for another 26.2, and my do-over marathon training is already taking a turn for the better. While I do have a nagging IT band issue, incorporating strength training twice a week into my routine along with stretching has helped me deal with and prevent pain while also being able to recover better after each long run — and post faster times as well. I've also felt a lot more confident about race day this time around, probably because I can feel myself getting stronger and better each week.
Whether you're training for a race or just a regular runner, I can't recommend cross-training enough. It doesn't take much — I started with two weight-training sessions a week and foam rolling once or twice a week; I'm now incorporating an easy yoga class once a week as well to further stretch out my tired muscles. On days where I feel superbusy, I swap a gym class with a quick 20-minute kettlebell workout at home before I head to work. Foam rolling is as simple as trading couch time for a few of these exercises on my living room floor while I watch TV. It's all proof that adding cross training into your routine won't mess with your schedule that much, but the results are so worth it — even if you're not trying to improve your personal best.
If you're training for a race, check out our training plans, which incorporate cross training and recovery in order to prevent injury and ensure your race day is a success! Here are three to try: