Alo Moves Review
After Years of YouTube Workouts, Alo Moves Is the Fitness App That Finally Stole My Heart
As POPSUGAR editors, we independently select and write about stuff we love and think you'll like too. If you buy a product we have recommended, we may receive affiliate commission, which in turn supports our work.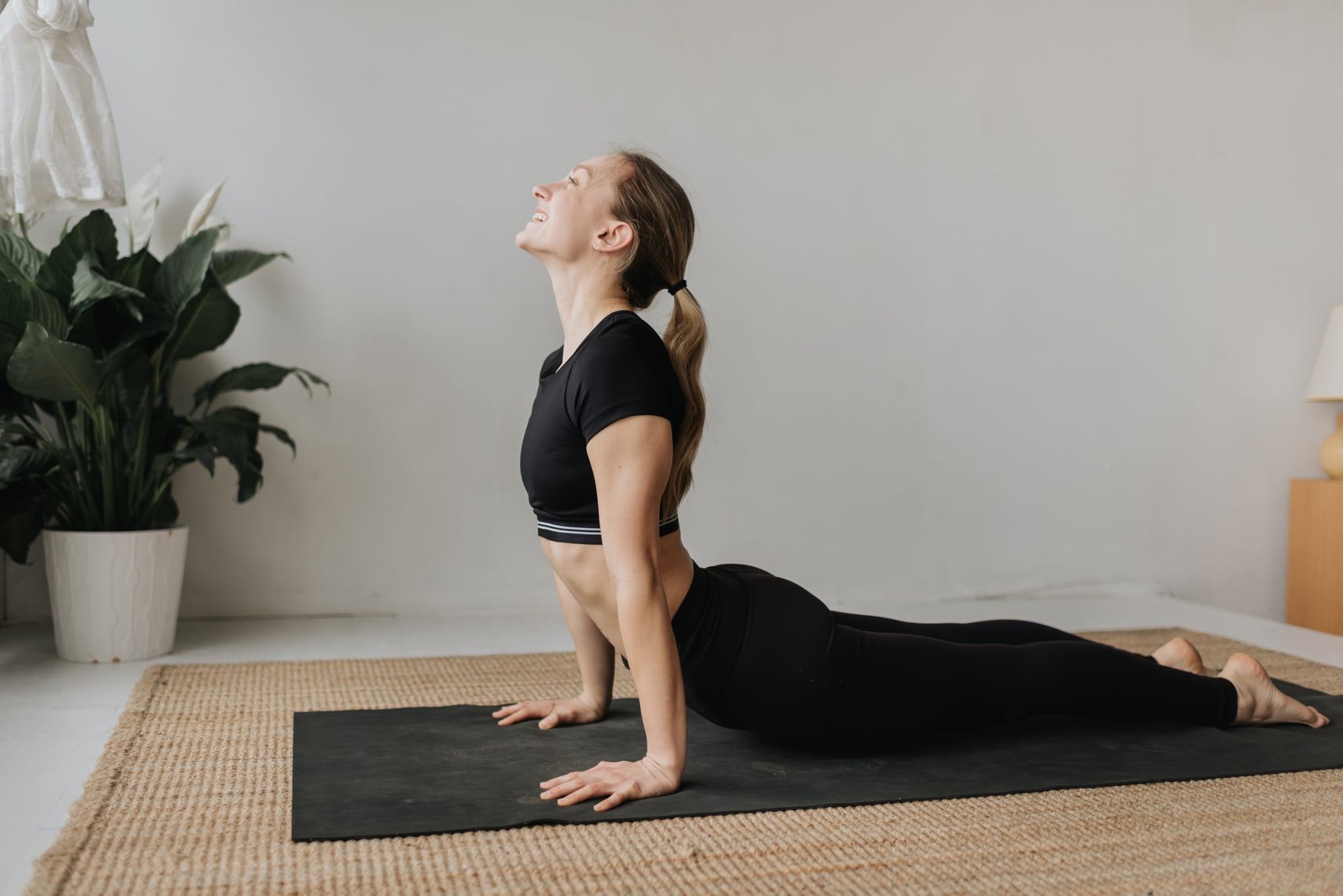 Way back in January 2020, I hurt my foot. My doctor told me I couldn't run, lift weights, swim laps, or do high-impact bodyweight training, which ruled out . . . huh, my whole workout routine! It was yoga or nothing, and it didn't take long for me to get tired of doing the same YouTube yoga sequences and searching for new workouts I could trust. That's when I decided to branch out a bit, cashing in a two-month subscription I was gifted for the Alo Moves app ($199 for a year, $20 for a month). Lo and behold, two months and one injury recovery later, I was so in love that I found myself renewing the app for a year — the first time I've ever opted into a paid workout platform, believe it or not.
So what was it about Alo Moves that has me coming back for more? After a year-plus using the app, here's what I think.
What Is Alo Moves?
Alo Moves is an on-demand workout app affiliated with Alo Yoga, but important to clarify: it's not just yoga on the app. There's also cardio, HIIT (high-intensity interval training), barre, and strength workouts, as well as meditations. There are new classes every week and weeklong courses that you can follow. You can create playlists of workouts, log and track your classes, and search by time, type of workout, level, and instructor for whatever routine you feel like. On my computer and my phone, the app was simple and easy to use.
Why Do I Like Alo Moves?
The platform is straightforward and the price tag is decent, but what really made me fall in love with Alo Moves were the instructors. I quickly found my favorites: Briohny Smyth, Naya Rappaport, and Carling Harps for yoga, Adrienne Kimberley for barre, Tela Anderson for Pilates. I'll point out that all of these workout modalities were new to me when I started, and the instructors struck the right balance between challenging, encouraging, and relatable, making the moves doable for beginners up to old pros.
And I know I said it before, but seriously, the variety on this app. There's a class for whatever mood I'm in or whatever my body needs. Sometimes I'm craving a stretch session for my hips, back, or shoulders; sometimes I just want a fast ab routine (and there are so many good ab workouts on this app); sometimes I feel like a full 45-minute barre workout that makes my whole body shake. I love that no matter how little time and energy I have, there's an Alo Moves class that'll make me feel good. I've been doing YouTube workouts for years, and I can confidently say that Alo Moves offers the same amount of variety as YouTube at a higher overall quality. Sometimes I think it rivals YouTube for quantity, too. This app taught me yoga, Pilates, and barre, and I've barely scratched the surface.
Also, the workouts are just pretty. (I know — bear with me here.) They're filmed in big, spacious studios or courtyards, or on the beach in the new Alo in the Wild: Hawaii course. I'm not saying this was the main reason I forked over the money for a full membership, and I know it might sound superfluous, but when you're staring at the same walls in the same small apartment, 24 hours a day, seven days a week, all of that makes a difference. A new feature that lets you mix in a pre-selected soundtrack for each workout (think soft pop for yoga, higher-energy for HIIT) adds another nice touch.
Between the variety of workouts, the scenery, and the down-to-earth instruction, the overall Alo Moves experience feels luxurious, inclusive to different ability levels, and individualized to my needs. It stole me away from my YouTube routine and right now, I'm totally OK with that.