This Cooking Guide Will Make You a Tempeh Master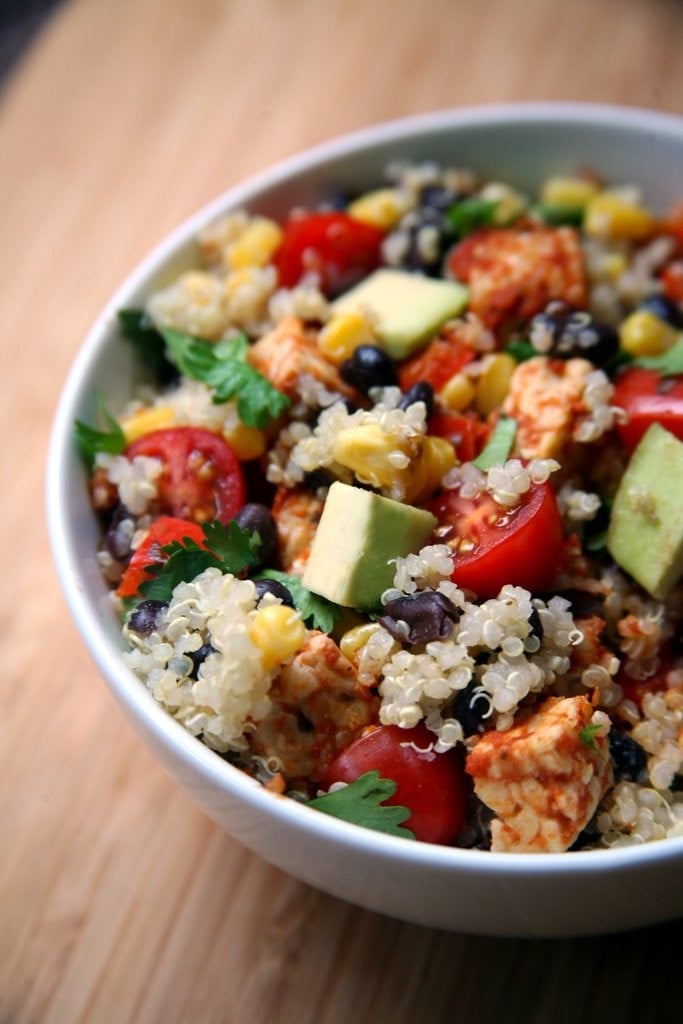 POPSUGAR Photography | Jenny Sugar
POPSUGAR Photography | Jenny Sugar
Tofu is usually the first food people experiment with when they switch to a more plant-based diet. Tofu is pretty easy to cook with because it has such a bland flavor, but tempeh is another soy product that shouldn't be forgotten! Made by fermenting cooked soybeans, it's less processed than tofu and offers more protein and way more fiber per serving. Here are four easy ways to start cooking with tempeh. Just be aware that there are different types, so try a few varieties to see which you like the best. Also note that some contain grains such as barley, which is great for more flavor and texture, but not great if you're following a gluten-free diet.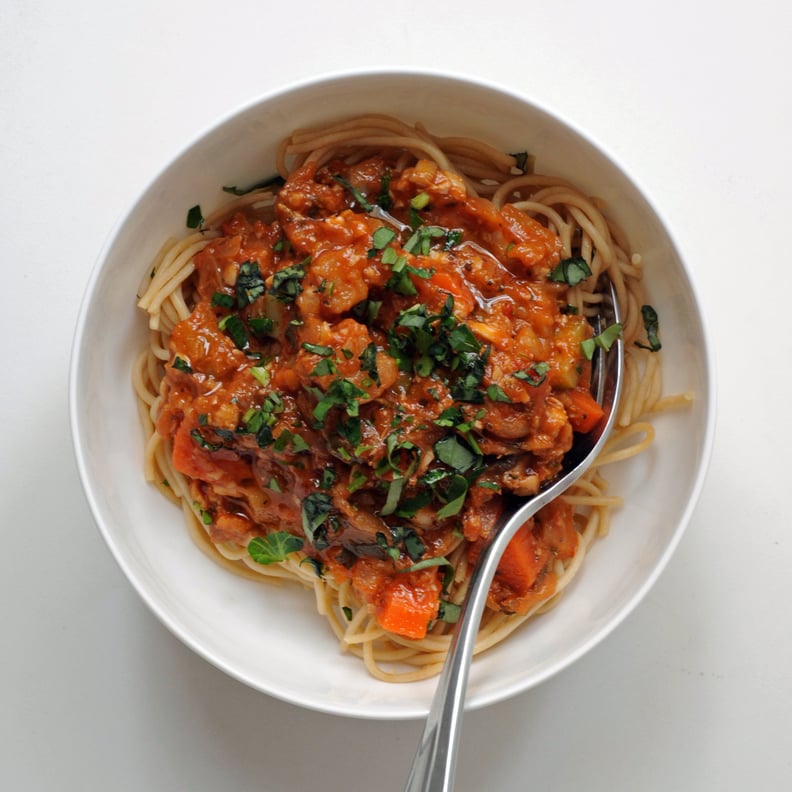 Crumble It
One of the easiest ways to cook tempeh and give any dish a boost of protein is to add crumbled tempeh. Just take it out of the package and either use your fingers to make larger-sized crumbles or pulse it in a food processor to get smaller crumbles.
Add the crumbles to tomato sauce to make a vegan bolognese, add them to chili or other hearty soups, or use them in place of ground beef for tacos.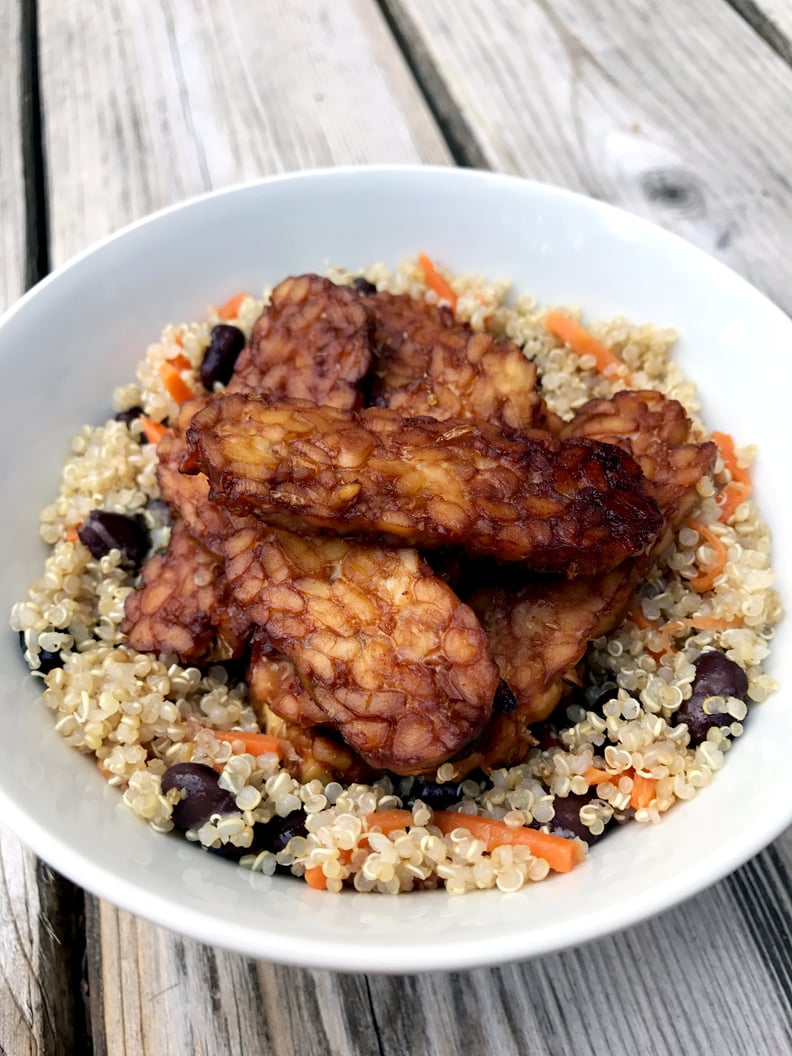 Sauté It
This is probably the quickest way to cook tempeh; just dice or cut strips and pan fry it in a little oil. Add whatever flavor you like such as tamari, rice vinegar, garlic, crushed red pepper, or a little maple syrup or agave. Just cook a few minutes on each side until golden brown. You could also marinate your tempeh for an hour or so before sautéing it.
Here's a recipe for vegan Mexican tempeh quinoa salad that offers more than 17 grams of protein.
Bake It
For thicker marinades and a deeper flavor, bake your tempeh. Place strips on a lightly oiled pan and go to town with seasonings. Use a store-bought marinade or dressing or even barbecue sauce. I used tamari, a little maple syrup, ginger, and cumin for this recipe.
Add baked tempeh to wraps, sandwiches, salads, or cooked whole grains. If you want to make a big batch, it stores well in the fridge.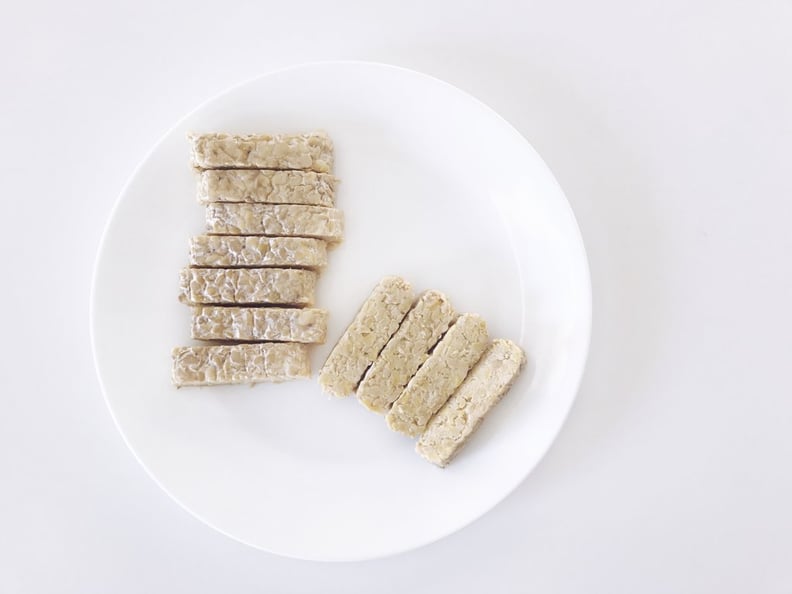 Steam It
This is optional, but some people find the taste of tempeh to be a little bitter. In that case, you can steam it for 10 to 15 minutes before you sauté or bake your tempeh. Aside from changing the flavor, it also changes the texture, making it a little softer.