Why Mary Anne Is Relatable to People With Social Anxiety
As Someone With Social Anxiety, Mary Anne Spier Makes Me Feel So Seen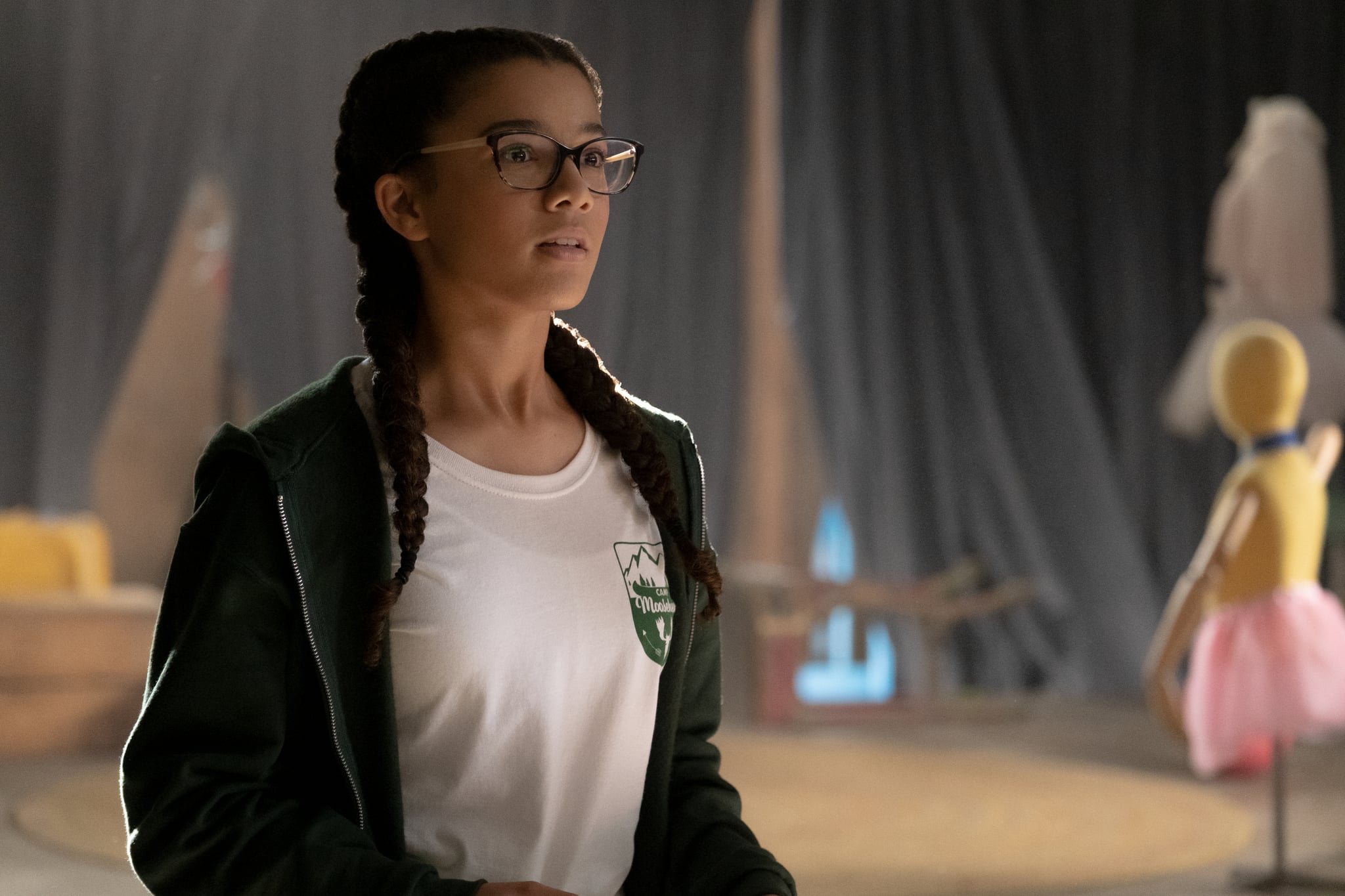 Mary Anne Spier was a social anxiety icon for me even before I knew what social anxiety was. I found the timid middle schooler deeply relatable as I navigated my own queasiness when meeting new people when I was younger. Watching Netflix's adaptation of The Baby-Sitters Club, I reconnected with this character as Malia Baker sweetly brought her to life on the small screen. I solemnly nodded in agreement when Mary Anne told Mimi, "Talking to people, I don't know, makes my stomach fall out of my nose. So does talking to people I do know sometimes." Hard same, my friend.
I solemnly nodded in agreement when Mary Anne told Mimi, "Talking to people, I don't know, makes my stomach fall out of my nose. So does talking to people I do know sometimes."
What makes Mary Anne special is that she never needed to be spunky to be a compelling character — she was often nervous, but also organized and reliable. In the episode "Mary Anne Saves the Day," the guileless secretary of the BSC annoys her fellow club members upon taking a personal babysitting request. Her friends reasonably, though perhaps bluntly, tell her that she needs to assert herself when faced with pushy clients. When her strait-laced father catches wind of potential bullying, Mary Anne's friends aren't pleased that she seemingly tattled. Mary Anne then befriends newcomer Dawn, but even Dawn's communal rituals — which required public speaking — prove to be too much for Mary Anne. At the end of the day, Mary Anne toughens up and proves to be the perfect babysitter for her client. When the girl she's babysitting, Bailey, has a fever spike, she gets her to the hospital and stands up to staff who misgender Bailey.
Like many a '90s kid, I adored Ann M. Martin's book series. Martin crafted each middle school girl with such vivid personalities and memorable quirks — Dawn is an environmentalist who's unafraid to speak her mind, and Kristy is a sports-lover who leads with passion. As an Asian American, my heart holds a soft spot for Claudia Kishi. She's a bold artist who's always dressed to the nines with the funkiest outfits. Even with these fearless characters, I knew deep in my heart that I was Mary Anne. Mary Anne and I wore glasses, tucked our hair into pigtails, and had a knack for neat handwriting. I was all too familiar with what it meant to have an overprotective parent as well. And on top of everything else, we were both painfully nervous around people.
Social anxiety still lurks in my life, but it was more of a menace in my childhood than it is now. Classroom participation was the bane of my existence — with sweaty palms and short breaths, I would eke out one or two things a week for my grade. Meeting new people on the first day of school was intense as ice breakers filled me with dread. One of my more embarrassing memories involved me, at age 12, cowering behind my mother as a girl half my age made small talk with me at the public library.
Despite identifying as shy and anxious, I grew up loving literary heroines who were plucky and outspoken. I admired how Anne Shirley charmed Avonlea with her fantastic monologues and how Pippi Longstocking casually dragged adults. But the first time I felt seen was when I came across Mary Anne. Her gentle presence reminded me that my anxiety was valid and didn't make me any less brave or deserving. Sure, Mary Anne eventually wears makeup and dates Logan in the book series. In the show's first season, she also gets a makeover, finds passion in the theater, and kisses Logan. People grow! Still, Mary Anne remains grounded and quiet, surrounded by empathetic friends who encourage her to be her truest self.
That's the magic of The Baby-Sitters Club, then and now: passionate young women are allowed to be themselves, whatever that looks like. For me and Mary Anne, that passion comes with a sprinkle of anxiety — and that's OK.