Yoga Sequence to Ease Stress
Overdid It on BBQ? Yoga Sequence to Relieve Digestive Woes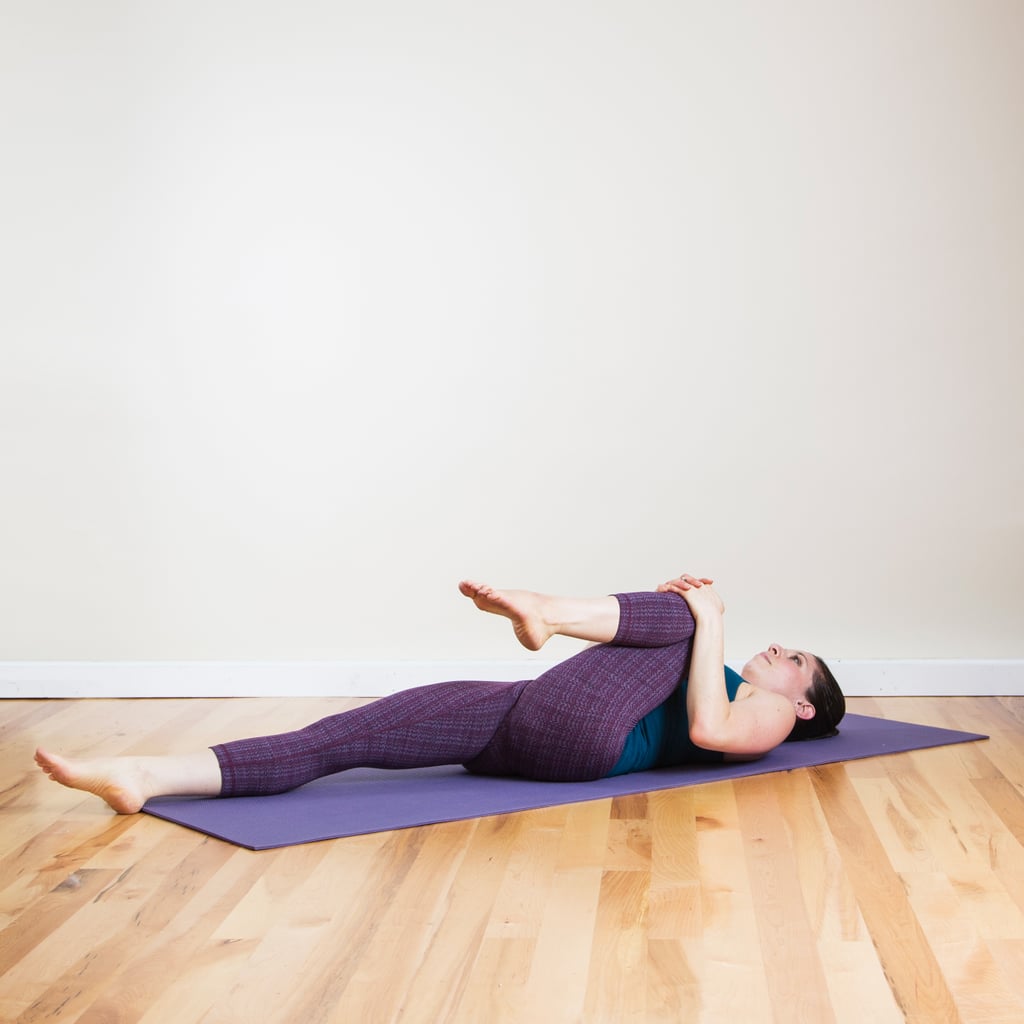 From Reclining Straddle, release hold of the big toes. Gently bend the left knee into the chest as you extend the right leg down.
Clasp your hands in front of your shin and gently pull down to increase the stretch. Release any tension in your shoulders and neck.
Keep your right leg relaxed in a comfortable position.
Hold for five breaths, and then repeat with the right knee bent.