How to Master Side Crow
The Crazy Arm-Balance That Sculpts Your Arms and Core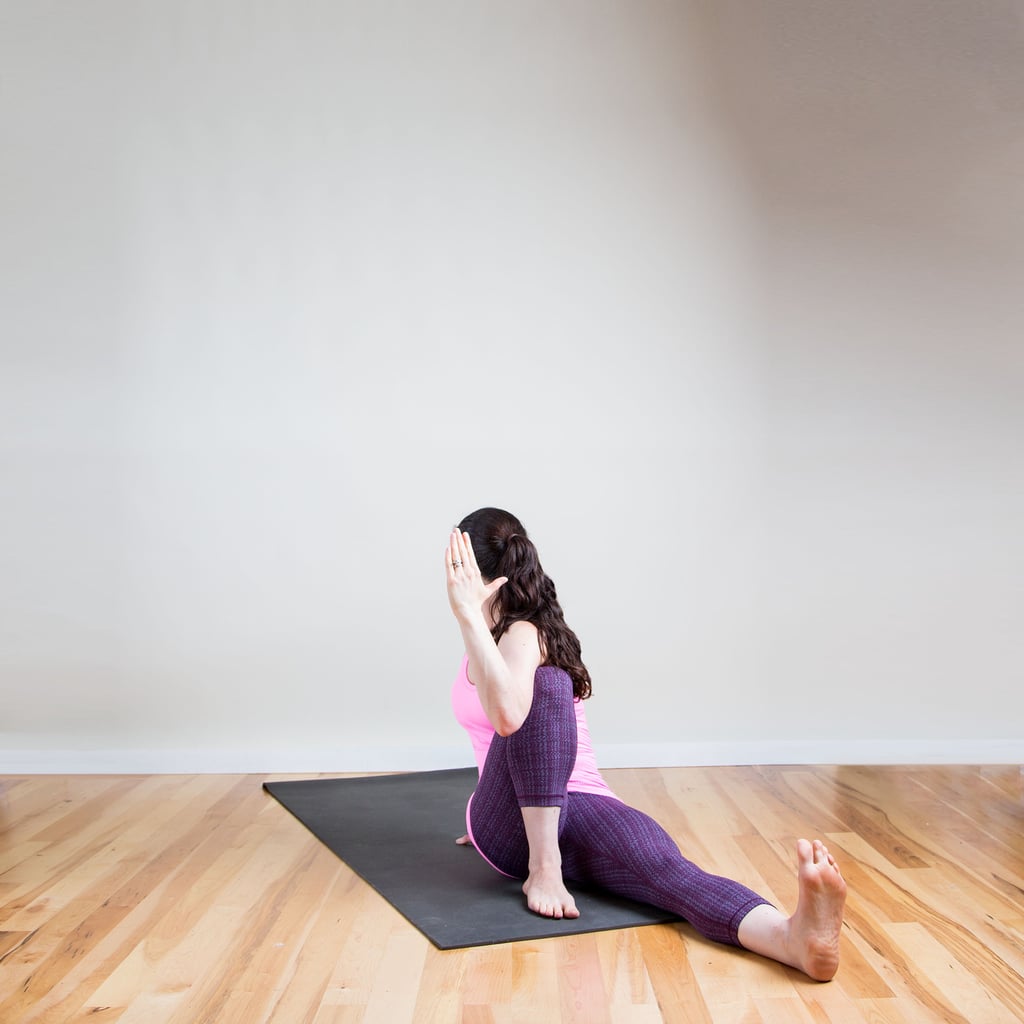 From Side Fierce, keep the twist in the torso as you bend the knees all the way, lowering your hips toward the floor.
Extend the left leg out in front of you as your tush hits the mat.
Plant your right hand behind you for support and actively press the left elbow against the outer thigh to increase the twist even more.
Gaze over the right shoulder, breathing deeply for five breaths.
Source: Louisa Larson Photography