How to Stretch Your Feet If You Wear High Heels
Wear High Heels? Do These Stretches For Instant Relief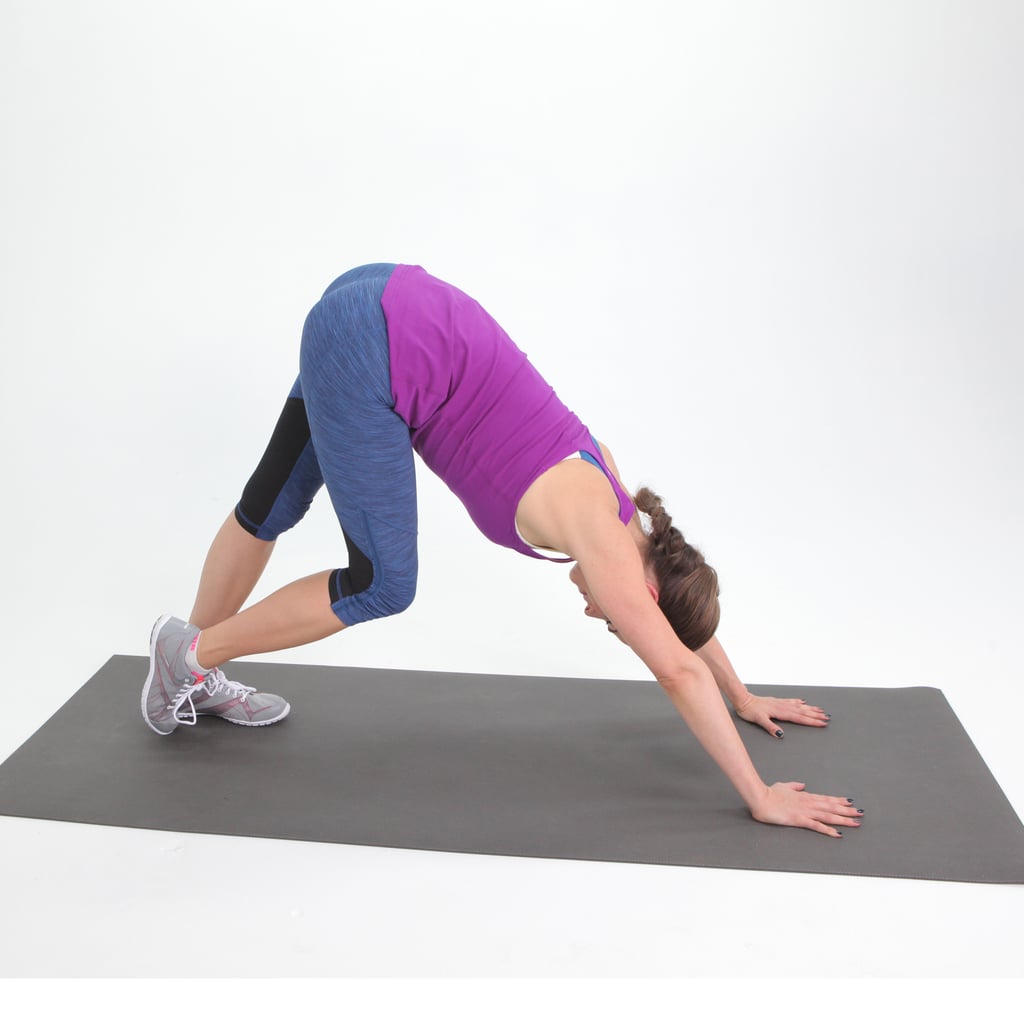 This offers a more intense calf stretch.
Begin in Down Dog on your hands and feet. Walk your feet in a few inches so the soles of the feet are flat on the floor.
Bend your right knee, and put weight into the left heel.
Hold for 10 to 15 seconds, and then switch sides.