Refined-Sugar-Free, Oil-Free, Vegan Blueberry Muffins
These Refined-Sugar-Free, Vegan Blueberry Muffins Taste Like Cake — and Are Just 86 Calories!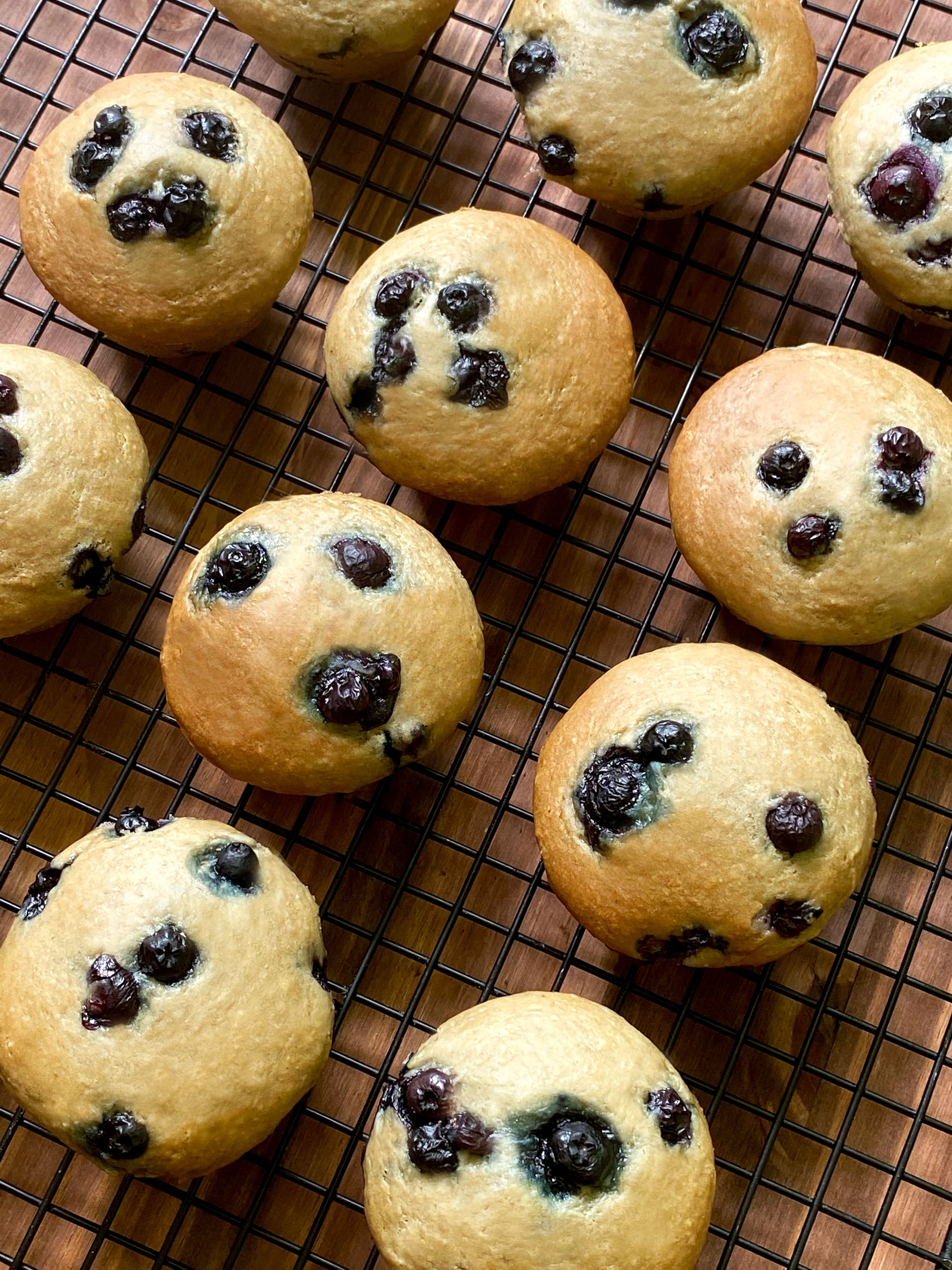 There's a farm across the street that I can bike to and pick my own strawberries, blueberries, and raspberries, and it's one of my favorite things to do in the summer. The kids and I went blueberry picking one sunny morning, and even though they ate way more than they picked, we probably rode home with eight cups! We froze some for smoothies, and I also planned to make sheet-pan blueberry pancakes, but the kids said, "Let's make blueberry muffins!"
I've been following a nutritarian lifestyle for the past month, which is basically a plant-based diet where you don't eat oil or sugar. I wanted to make muffins I could eat but that also tasted yummy enough that my family wouldn't know they were healthy. These blueberry muffins blew all our minds!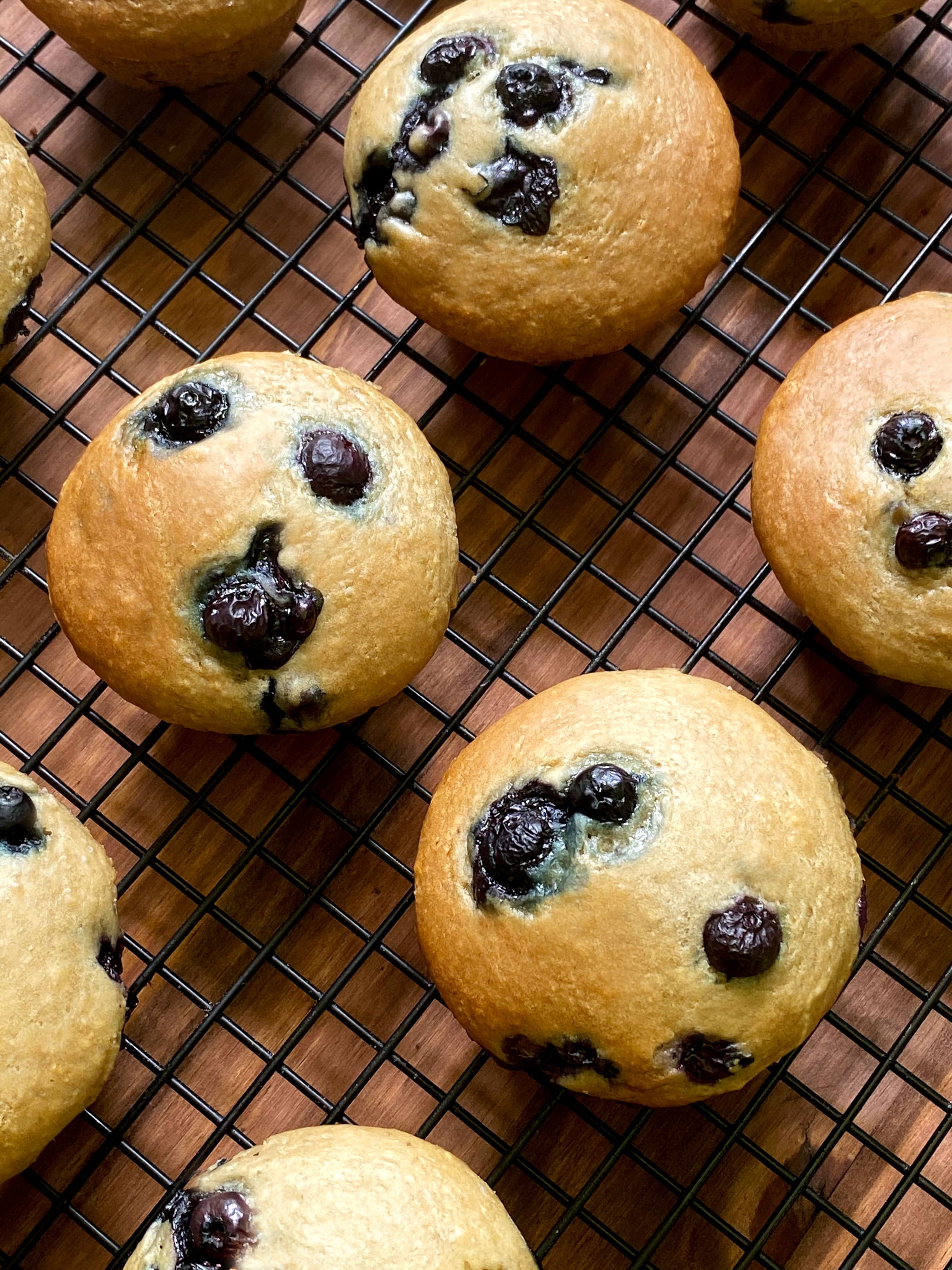 This recipe uses powdered stevia in place of sugar, and if you've never baked with it, you'll be floored by the flavor. Oil is off-limits for the nutritarian lifestyle because it's a refined food, and the plan recommends obtaining your healthy fats from whole food sources. I could have used avocado, but I used applesauce to add a little extra natural sweetness.
These muffins have a moist, cake-like flavor and texture, similar to vanilla birthday cake, and the blueberries add a sweet juiciness that's just so classic and satisfying. These tasted delicious on their own but would also be yummy topped with nut butter. Enjoy these muffins fresh, or freeze some for later!
These muffins are just 86 calories and have 3.1 grams of sugar each. For comparison, these lemon blueberry protein muffins made with regular sugar are 150 calories and have 8.6 grams of sugar. You could have two of these stevia-sweetened muffins for slightly more calories, and it'd still be only 6.2 grams of sugar!
Refined-Sugar-Free, Vegan Blueberry Muffins
From Jenny Sugar, POPSUGAR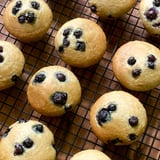 Ingredients
1 cup unsweetened vanilla plant-based milk (I used Silk Almond and Cashew Milk)
1 teaspoon apple cider vinegar
2 cups white whole-wheat flour (use all-purpose for lighter muffins)
2 teaspoons baking powder
1/2 teaspoon baking soda
1/2 teaspoon salt
2/3 cup powdered stevia or organic sugar (I used Stevia in the Raw)
1/3 cup unsweetened applesauce
1 teaspoon vanilla extract
1 1/4 cups blueberries, fresh or frozen, divided
Directions
Preheat oven to 350°F. Lightly spray a muffin tin or line with 12 baking cups.
In a small bowl or measuring cup, mix the plant-based milk with the apple cider vinegar, and let sit for a few minutes.
In a large bowl, mix the flour, baking powder, baking soda, salt, and stevia.
Add the applesauce and vanilla to the milk mixture, and stir well.
Add the wet ingredients to the dry. Fold in 1 cup blueberries.
Divide the batter evenly between the 12 muffins, using about 1/3 cup batter for each. Top each with a few blueberries.
Bake for 30 minutes or until a toothpick inserted in the middle comes out clean.
Allow to cool for at least 15 minutes before moving muffins to a cooling rack.
Store in an airtight container in the fridge or freezer.
Here's the nutritional information for one muffin: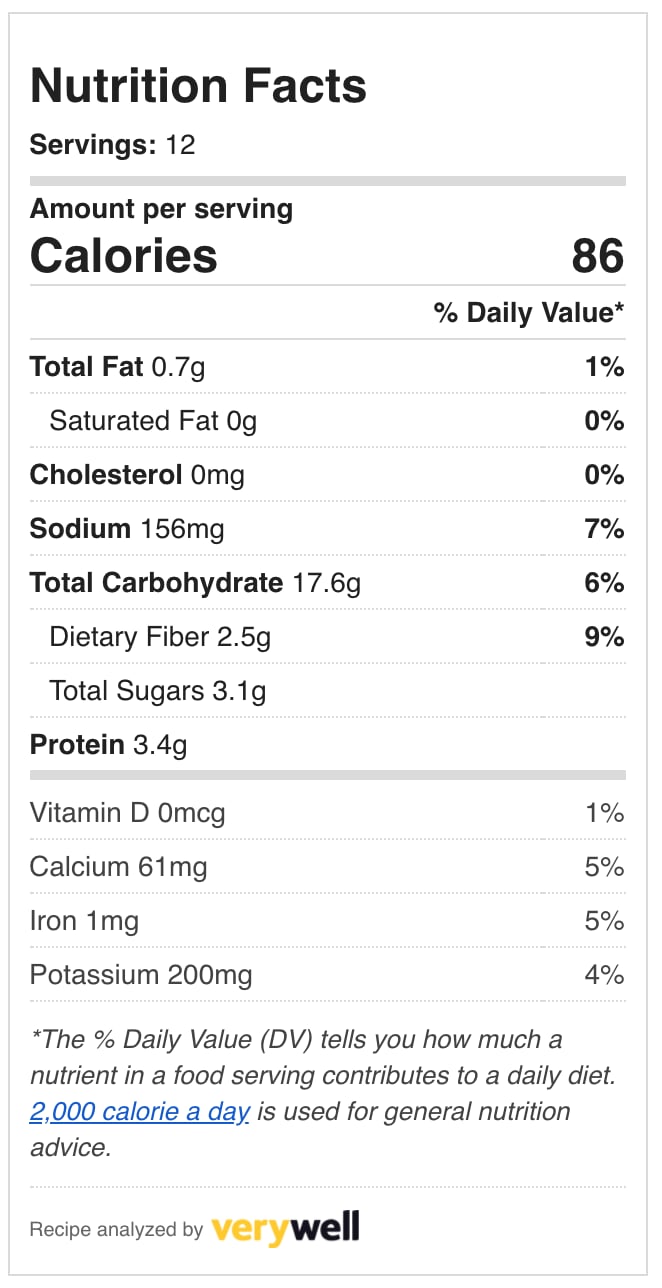 Information
Category

Desserts, Cupcakes

Yield

12 muffins

Prep Time

15 minutes

Cook Time

30 minutes

Total Time

44 minutes, 59 seconds
Nutrition
Calories per serving

86