What Serving Sizes Look Like
What Does a Serving Size Look Like?
Like us on Facebook
When it comes to maintaining a healthy weight, there is so much talk about portion size. Since we're living in the age of Super Size Me, bottomless this, and all-you-can-eat that, we've really lost sight of what an actual serving size is.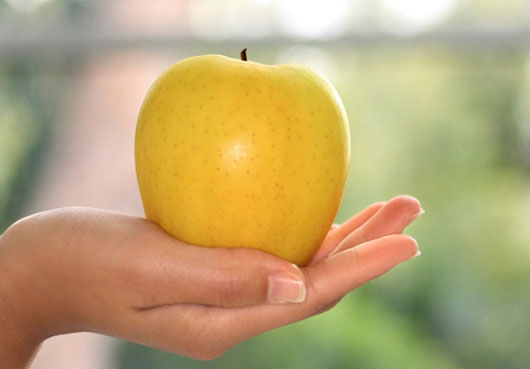 Keep on reading to see a chart showing what a serving size of most foods looks like.
Food
One Serving Equals . . .
Breads, pasta, cereal, cooked grain, etc.

One slice of bread (size of CD case)
Half a bagel (size of a hockey puck)
One-cup cereal (two hands cupped together)
Half-cup cooked grain or pasta (one cupped palm)

Fruits

One piece of fruit (size of a tennis ball)
Half-cup cut-up fruit, raw, cooked, frozen, or canned (size of seven cotton balls)
One-quarter cup dried fruit
Three quarters cup 100 percent fruit juice

Veggies

Half cup cut up veggie, raw, cooked, frozen, or canned (looks like the bulb part of a lightbulb)
Half-cup cooked, canned or frozen legumes
One-cup leafy greens
Three quarters cup 100 percent vegetable juice

Meat, chicken, or fish
Dairy

One ounce of cheese (two nine-volt batteries)
Half-cup ice cream, cottage cheese, or pudding
One-cup milk or yogurt

Nuts

One-third cup (small handful)
One-tablespoon nut butter (size of both your thumbs)