Elle Fanning With Yellow Eye Shadow
How to Get Elle Fanning's Bright-Eyed Look
Elle Fanning isn't only known for her acting chops; she's also known for her ability to flawlessly pull off any trendy look. Case in point, the young actress showed up at Comic-Con in a Christopher Kane dress paired with bold yellow eye shadow. InStyle teaches you how to re-create this colorful pop of color without going overboard.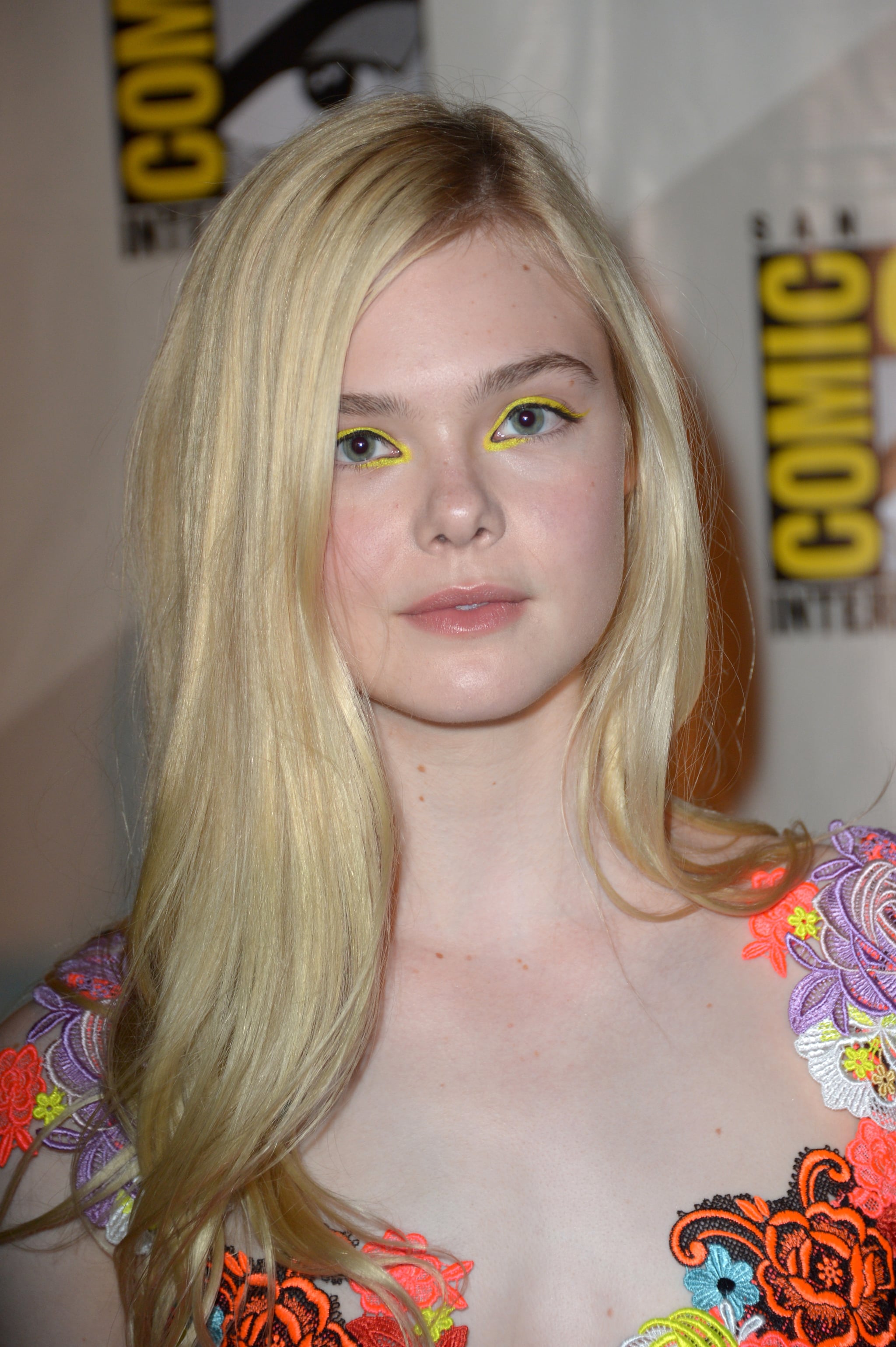 Now here's one way to give the term "bright-eyed" a literal meaning! Over the weekend at Comic-Con in San Diego, Elle Fanning complemented her bold Christopher Kane number with a swipe of yellow eye shadow, which was a perfect match to the sunny highlighter hue on her nails. The younger Fanning is no stranger to vivid eye makeup — she previously tried out yellow eye makeup at the Critics' Choice Awards in 2012 and followed up by wearing hot pink shadow to the 2013 ceremony. Want to try your hand at the daring effect? Even if you don't opt for a citrus tone, you can still pull off a day-glo color without looking like a bad '90s flashback with our key tips.
Because neon colors can wash you out, we recommend grounding the color with a thin sweep of black or brown liner, just as Fanning did. The focal point should be the color, so aim to keep the line pretty minimal by looking down into a hand mirror as you apply the product. This allows you to get as close as you can to your lashes without completely shutting your eye. If the shade is too bright for you, dip a blending brush into a powder close to your own skin tone, and use it to diffuse the hue. Alternately, if you find that the shadow is too sheer, apply a cream-based product to your lids before putting on the color, and use a flat brush to press the powder into place. Finish with a few coats of black mascara, and follow the star's lead by keeping your lips to sheer or neutral tones.
More from InStyle:
Makeup to Complement Your Summer Tan
The Best Sunglasses and Lipstick Combos
10 Summer Hairstyles to Wear Right Now